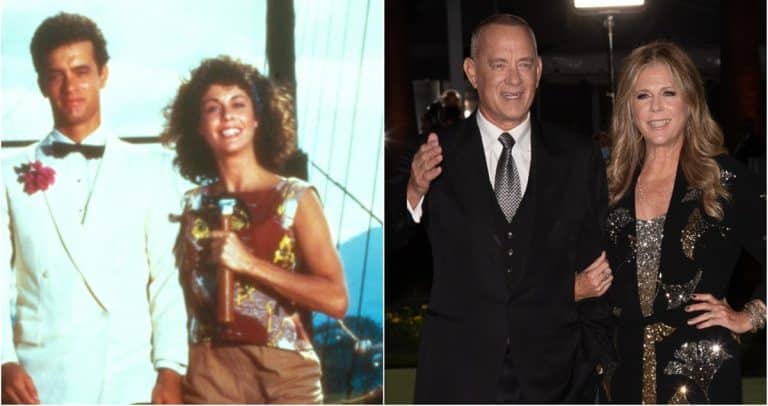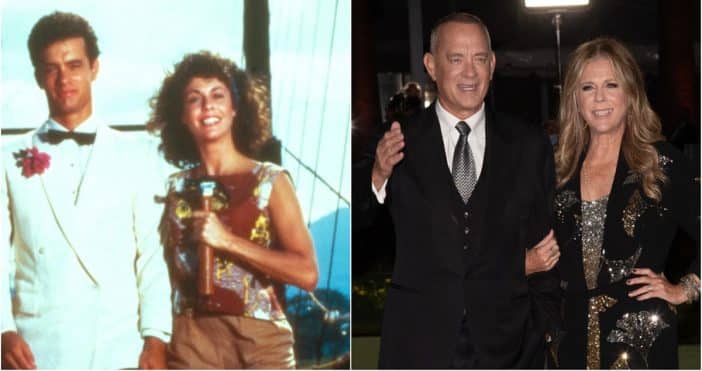 UPDATED: 1/25/2023
Tom Hanks is one of the most acclaimed actors out there and his relationship with wife Rita Wilson is definitely something to be admired! The couple met on the set of the hilarious show Bosom Buddies in 1981. At the time, Tom was married to someone else, but Tom and Rita worked together again in Volunteers in 1985.
Sparks must have really flown, because the pair got married in 1988 and they have two sons together. They are so cute together! Check out some of the photos we found that prove that true love between these two does exist:
All smiles at their wedding reception
Do you remember when Tom and Rita got married? Here is a photo of the couple at their wedding reception in California. They look so happy together! Rita is wearing a short, more unconventional wedding dress but she looks really beautiful!
A photo of them from the film Volunteers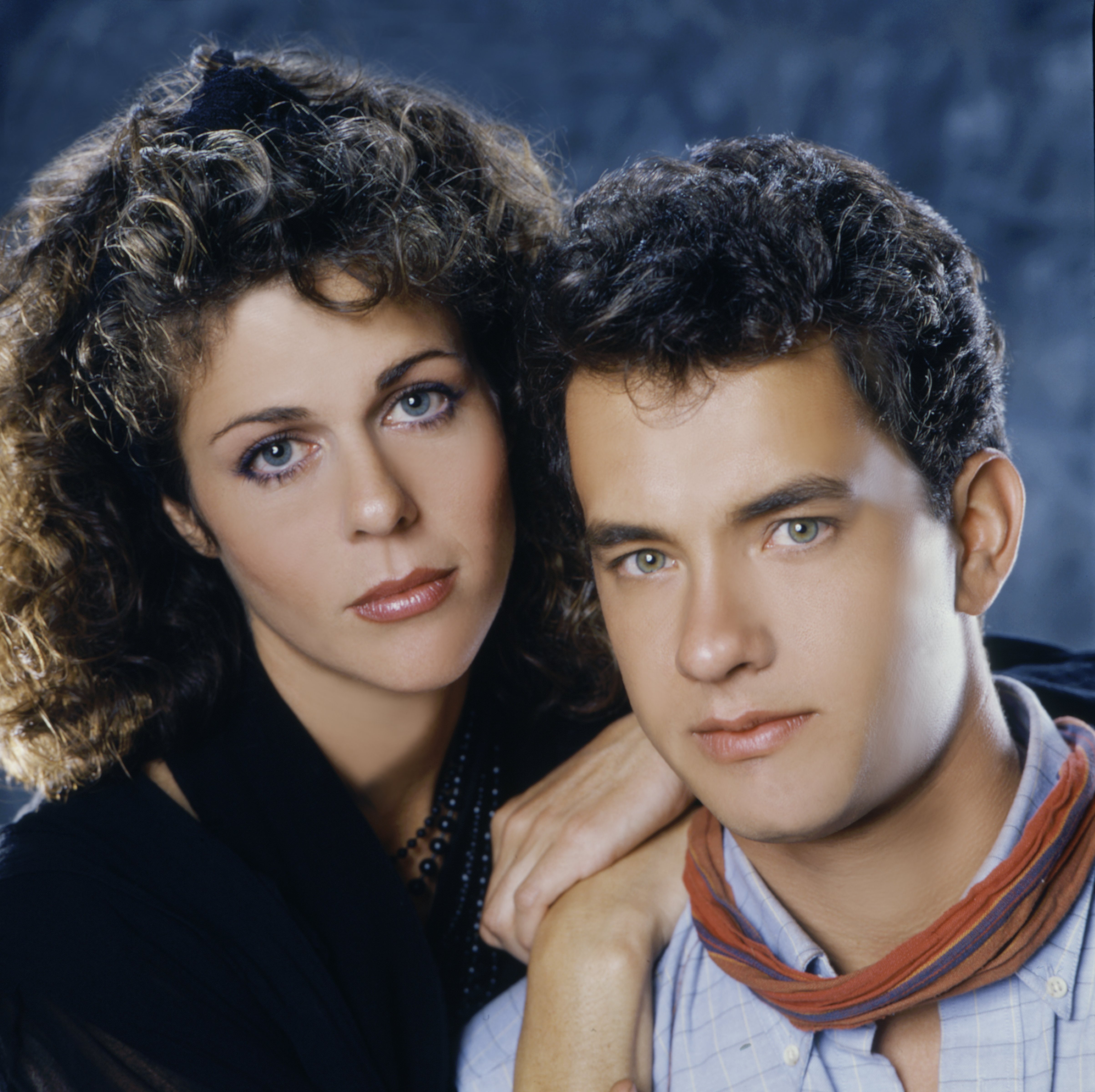 Tom Hanks, Rita Wilson, and John Candy worked together in the film Volunteers. The movie came out just a few years before Tom and Rita got married. We wonder if this is where they really fell in love while filming… or at least formed a great friendship!
They have been seen laughing together often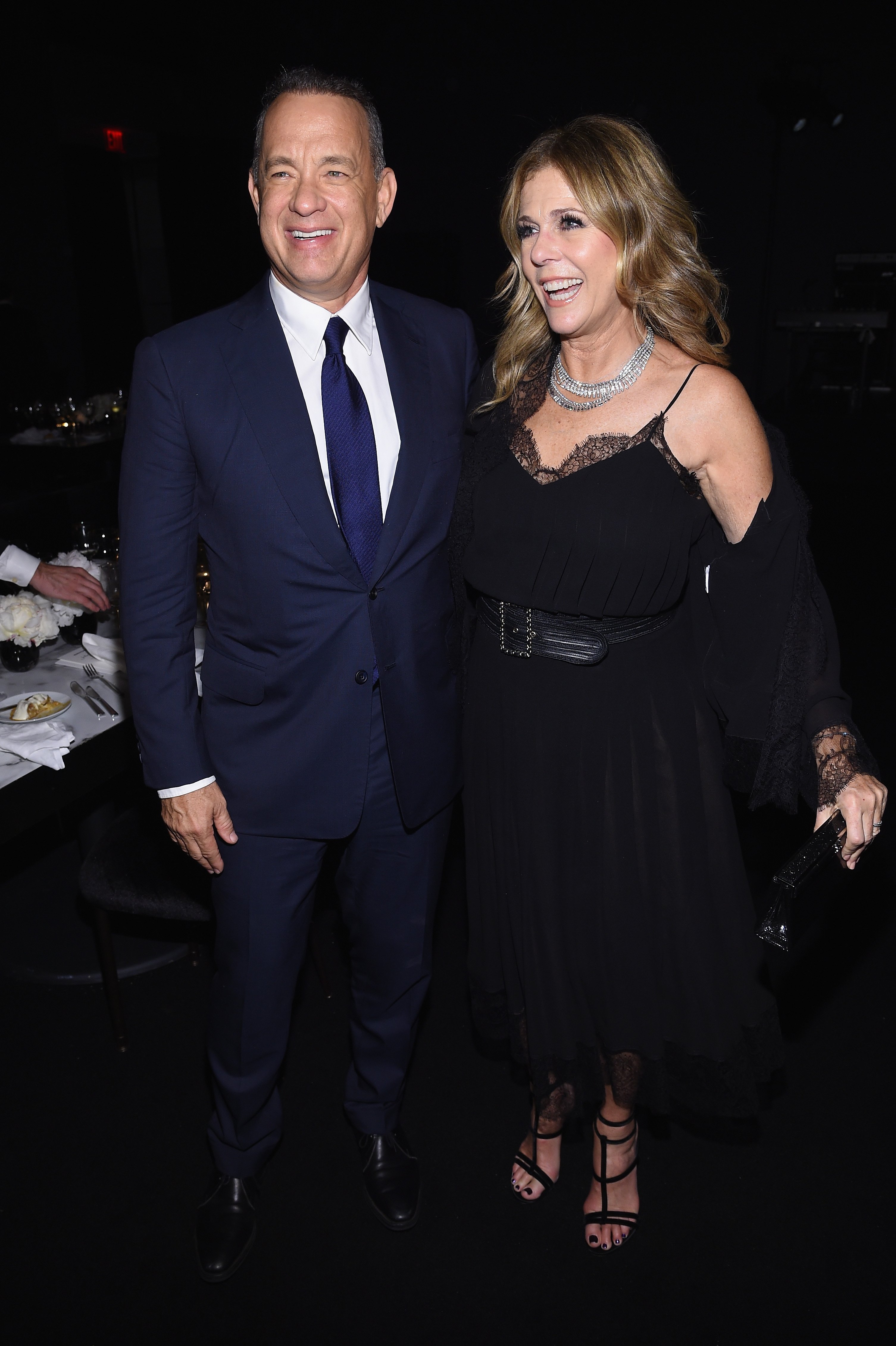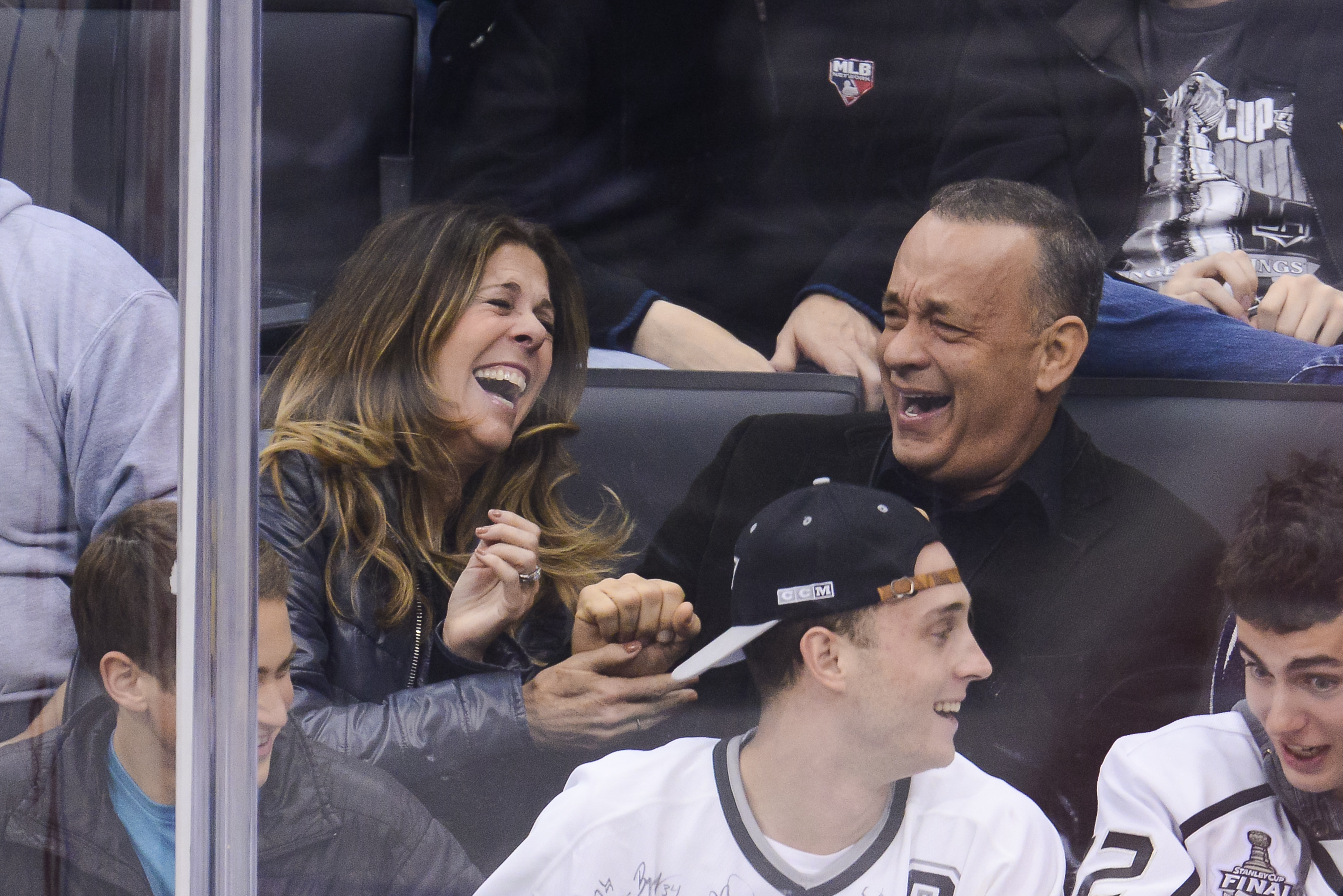 Whether they are on the red carpet or out on a date night, you can just tell they are having such a blast together! We love to see that no matter where they are, they look like they are having fun with each other. That is one of the most important things in a marriage.
They enjoy long walks on the beach with their dog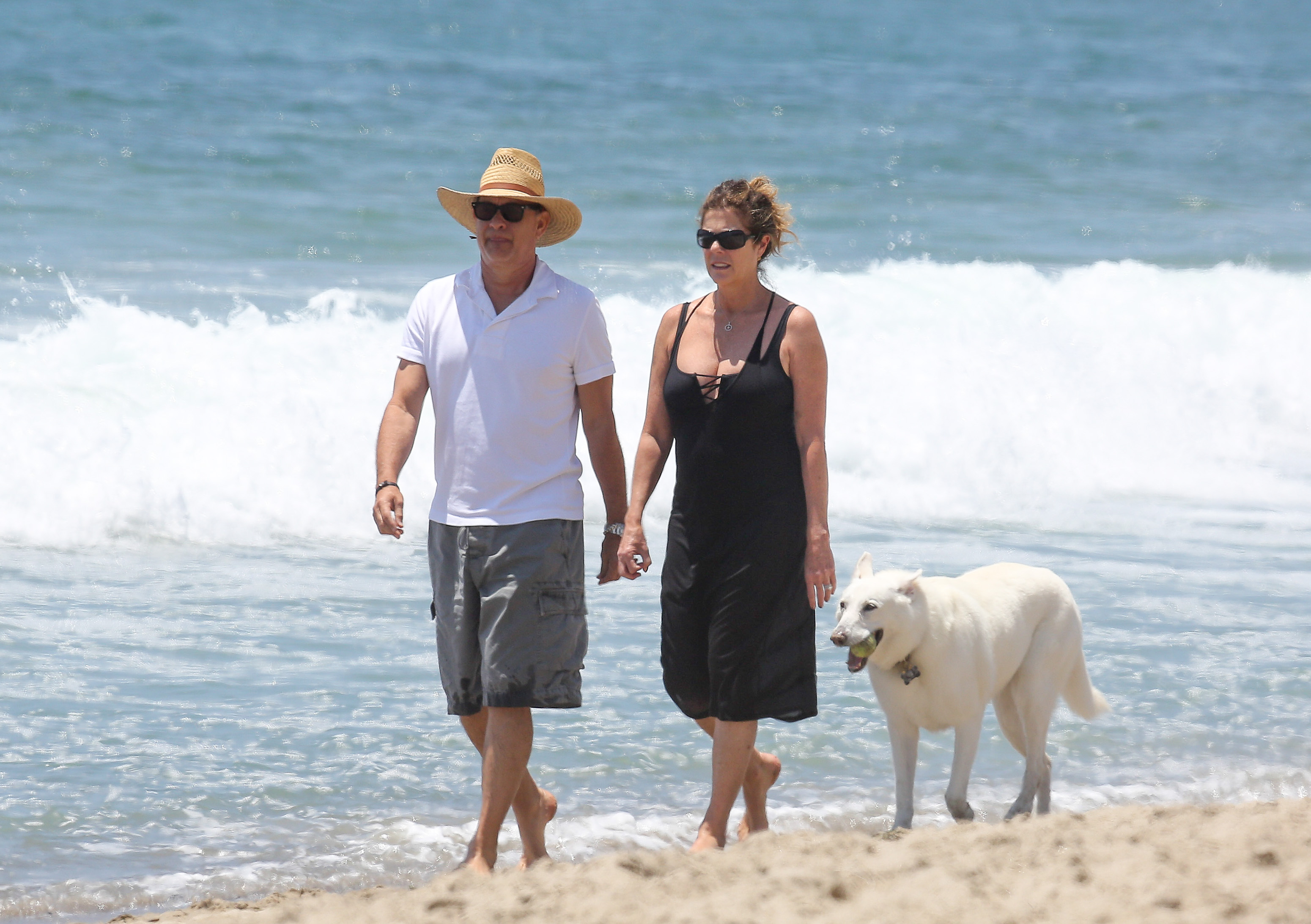 Here Tom and Rita are seen looking pretty casual and relaxed, walking their dog. Everyone loves long walks on the beach and they are no exception! Their dog looks really cute too — we wonder what its name is. We know that Tom loves dogs, especially after working on Turner & Hooch.
Sneaking kisses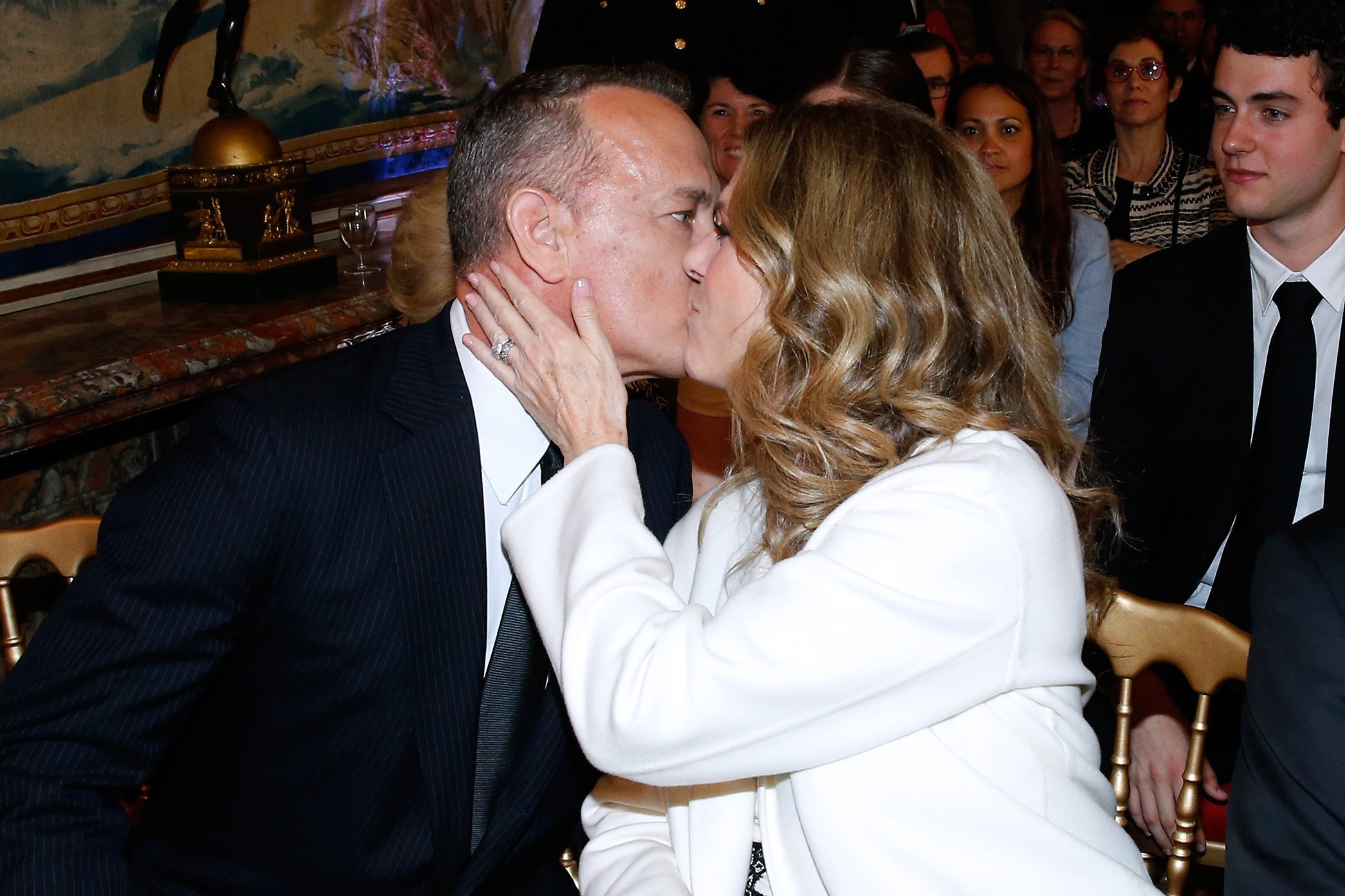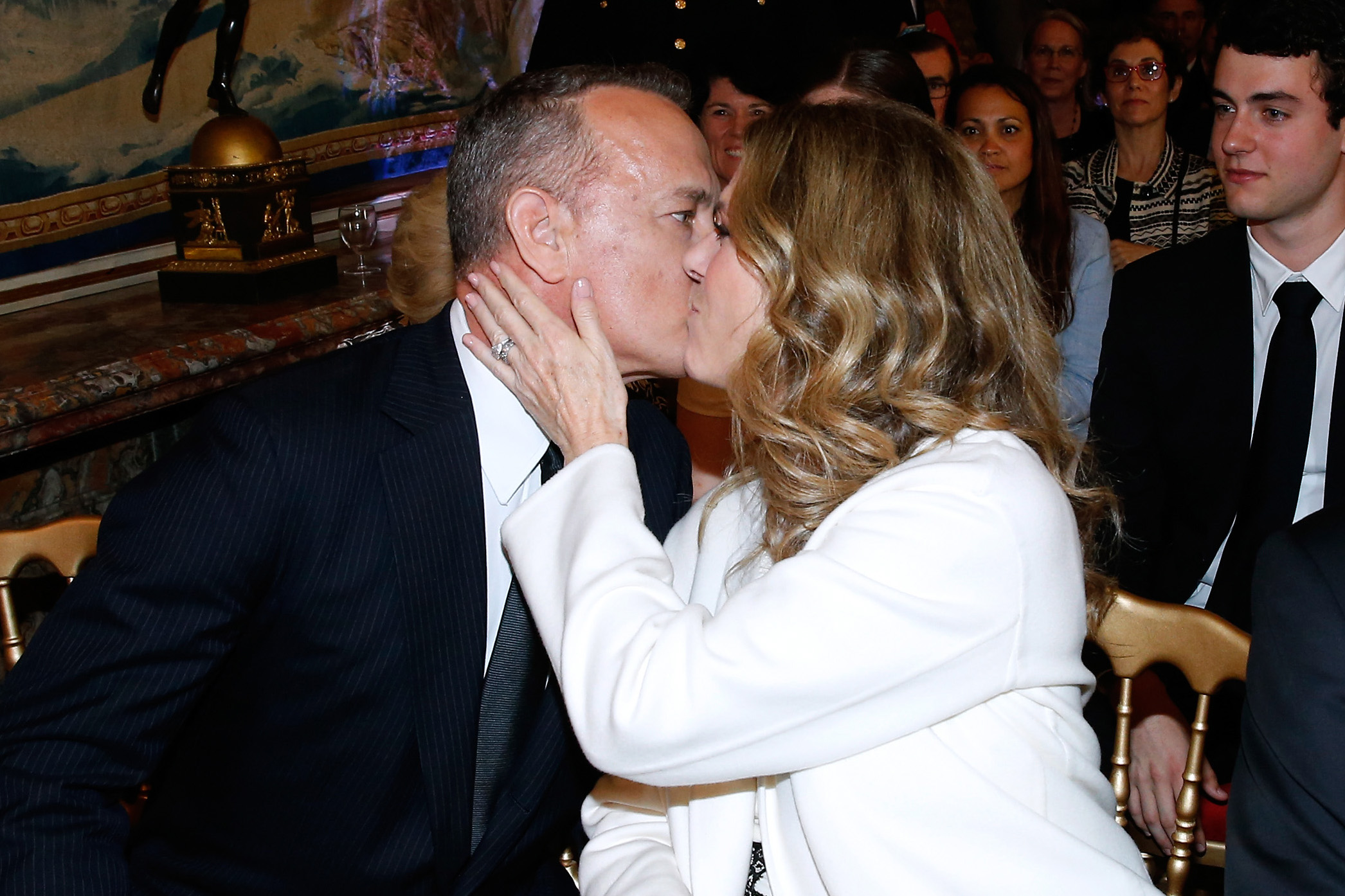 Here it looks like Rita snuck a kiss with Tom at an outing. How cute are they?
Enjoying a family outing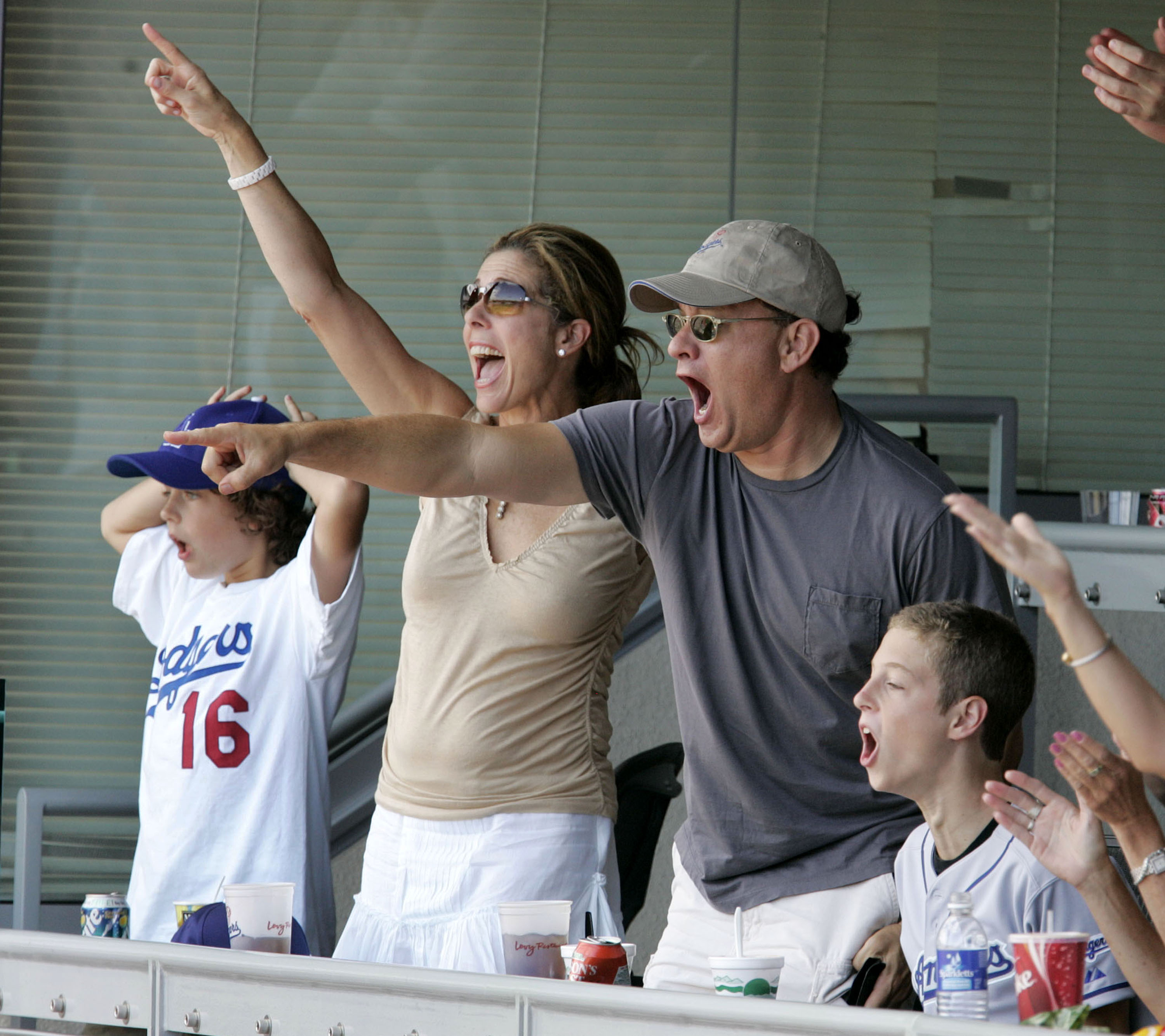 Here you can see Rita and Tom with their children cheering on their team at a baseball game! It looks like so much fun! This photo is from years ago when their boys were young. Now, Chester (Chet) is 28 and Truman is 23.
See a recent photo of the couple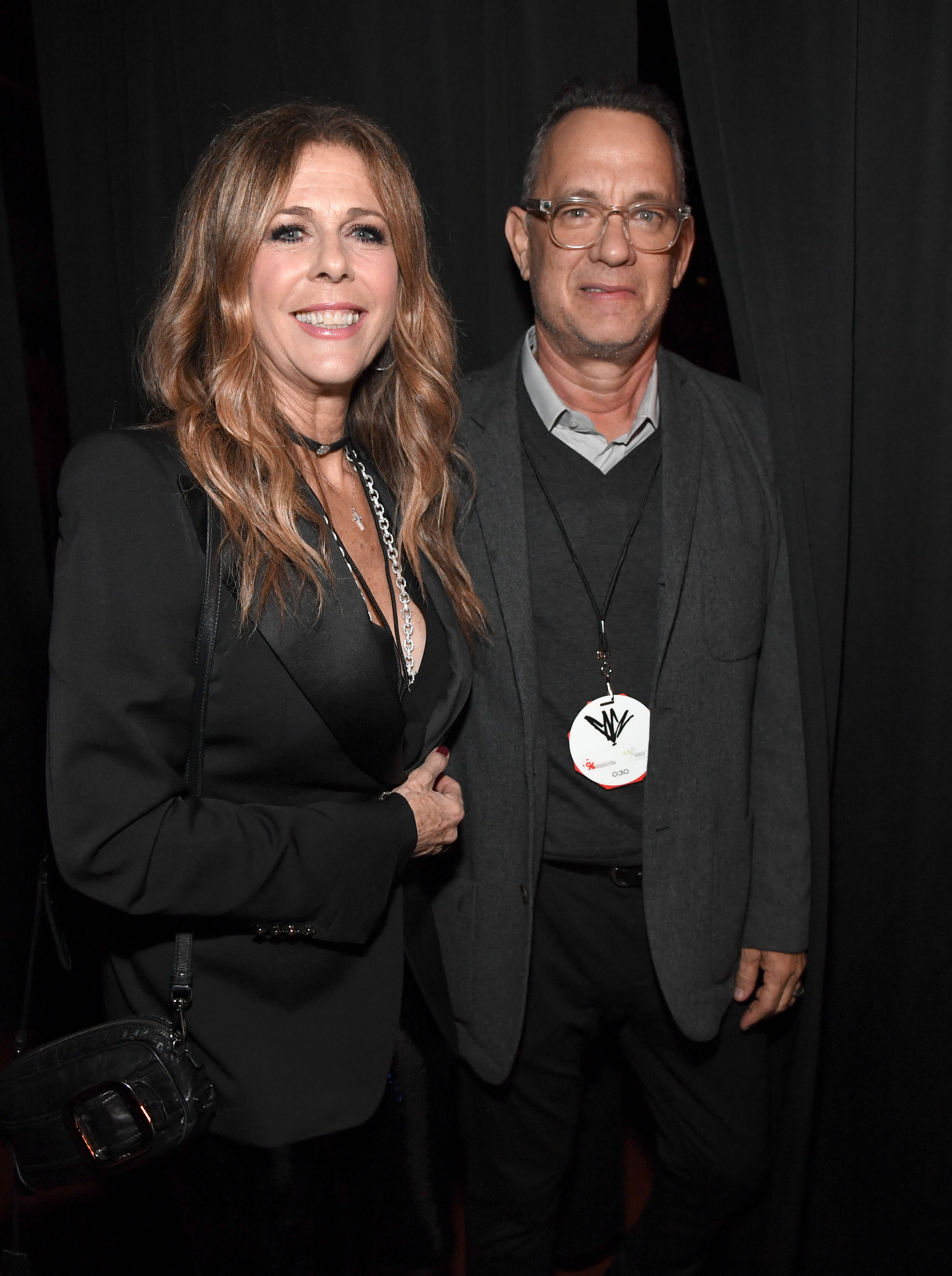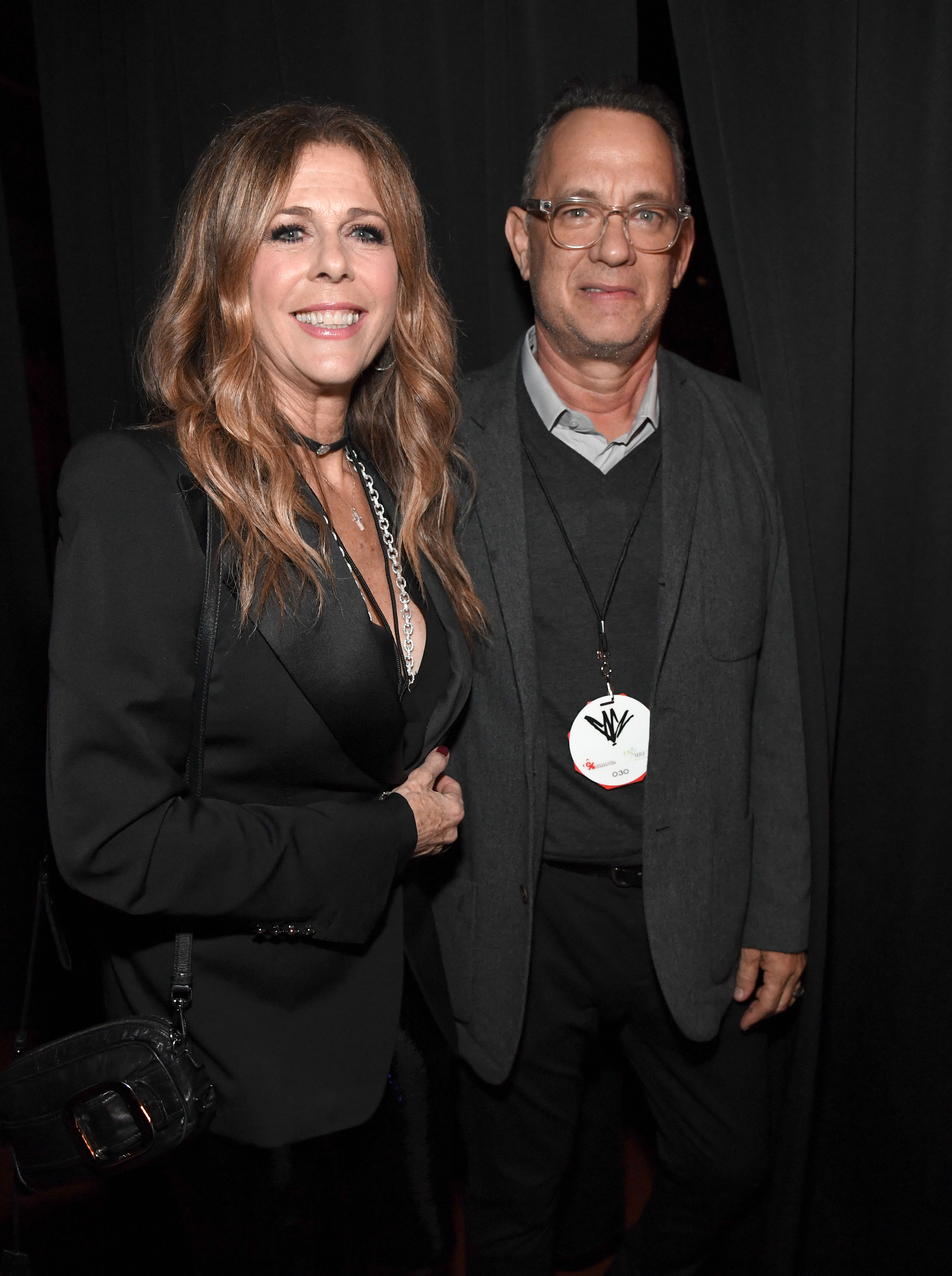 Here is one of their more recent photos! They still look as in love as ever.
What do you think about Tom and Rita's relationship? If you loved these adorable photos, please SHARE with another fan of Tom Hanks and Rita Wilson!