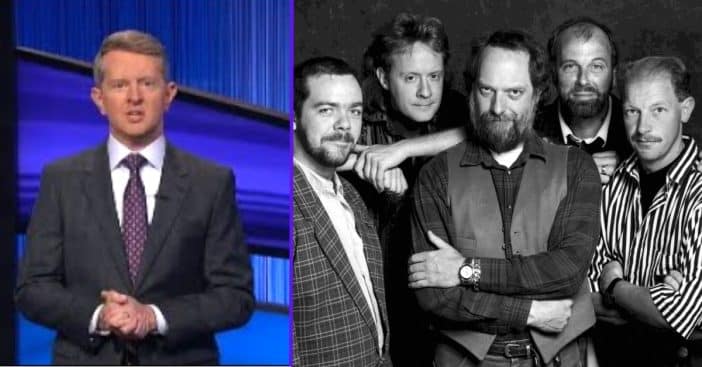 To watch Jeopardy! means learning and appreciating a variety of topics. History buffs might just hear their favorite era referenced in a clue, while bookworms immediately know which character a certain question is attributed to. Music buffs, however, were decidedly unhappy when a recent Jeopardy! clue all about flute appreciation did not include Jethro Tull in the solution.
Originating in Blackpool, England, Jethro Tull is a '70s band led by multi-instrumentalist Ian Anderson. Across a broad and growing library of genres, the band has had a revolving door of members, besides Anderson, all contributing different instrumental talents. Given Anderson's strong affiliation with the flute, Jeopardy! viewers were very shocked when current host Ken Jennings didn't mention them in a recent game.
A 'Jeopardy!' prompt all about flutes did not have Jethro Tull listed
Jeopardy has a "classic flute rock" category and not a single question was about Jethro Tull or Marshall Tucker? Hmm…

— Doug Heye (@DougHeye) December 30, 2022
Jennings is back in the hosting chair just in time for some melodious trivia. Jeopardy! recently featured a category called "Classic Flute Rock." However, viewers and music buffs were surprised when contestants got through the whole category and not a single answer referenced Jethro Tull. Perplexed by this, viewers took to social media to call out the oversight.
In fact, there were a few points that fans would have arranged the "Classic Flute Rock" category differently. Some viewers also referenced The Marshall Tucker Band that saw its biggest success in the late '70s but continues to enjoy a lot of love to this day – and still performs and records! In one tweet, a Twitter user called out, "Jeopardy has a "classic flute rock" category and not a single question was about Jethro Tull or Marshall Tucker? Hmm…"
Could have been its own category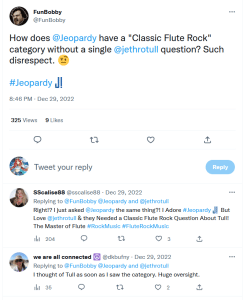 Yet another user said, "How does @Jeopardy have a "Classic Flute Rock" category without a single @jethrotull question? Such disrespect," prompting a thread of replies agreeing with their indignation. Fans of Jethro Tull do have a lot to celebrate from the band. The names have changed but the respect has only continually grown, with Rolling Stone calling the group "one of the most commercially successful and eccentric progressive rock bands."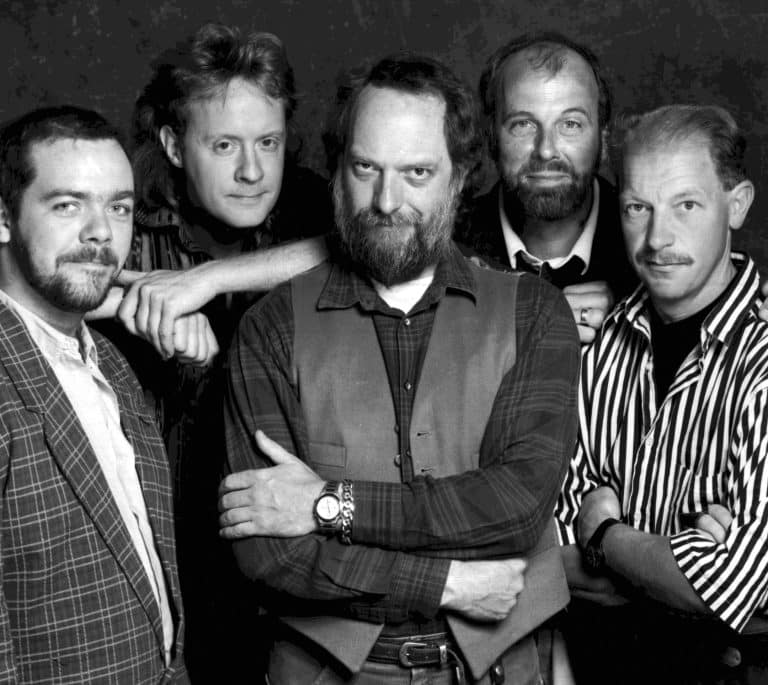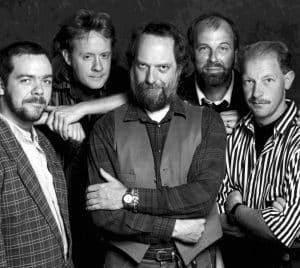 Maybe that success had an adverse effect on the band's likelihood of being listed on Jeopardy!, as one user called it "low-hanging flute." Like having a category dedicated to children's authors and listing Dr. Seuss – too easy to pin down.
What are some of the most outrageous omissions you've seen on the game show?