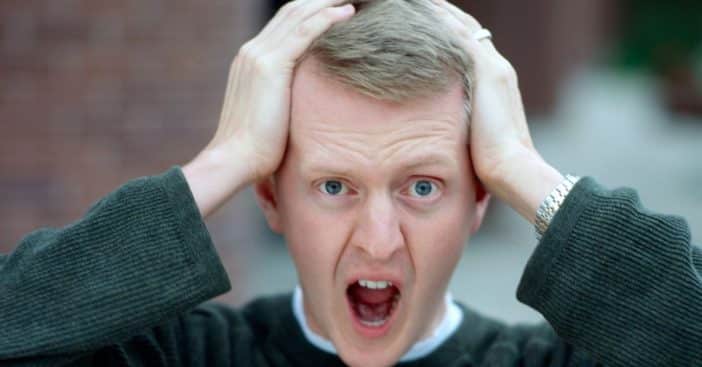 Jeopardy! host Ken Jennings recently mocked three of the contestants when they missed a "grade school-level" clue this week. Generally, the questions on Jeopardy! are fairly difficult and only for the smartest of folks.
The category was called "You Get Letters" and the lowest dollar amount clue read, "You get an adjacent letter if you don't know it's the 7th letter in the English alphabet." All three of the contestants looked stumped and no one buzzed in.
Ken Jennings joked with contestants who didn't buzz in for an easy clue
Ken joked, "Oh you couldn't count in time, you get an F! It's 'G' in fact." It wasn't only Ken that thought it was odd that none of the contestants buzzed in, but social media fans as well. Someone wrote on Reddit, "That has gotta be really really high up there on most baffling misses ever."
Another wrote, "I can see some level of confusion with the 'adjacent letter' wording in the clue, but still, not even a single buzz?!" Some said they should have at least buzzed and thought about it for a second while others blamed the confusing clue for the reasoning that no one even guessed.
A fan commented, "Yeah it'd be one thing if it was asking for the 19th letter of the alphabet or something. But 7th? C'mon, just buzz in and count it on your fingers." What do you think? Could you have answered this clue correctly? Ken will be switching off with Mayim soon. She will be hosting the High School Reunion Tournament in February.