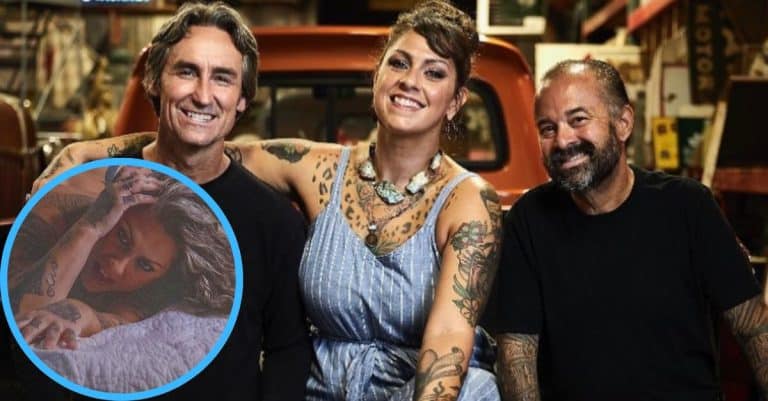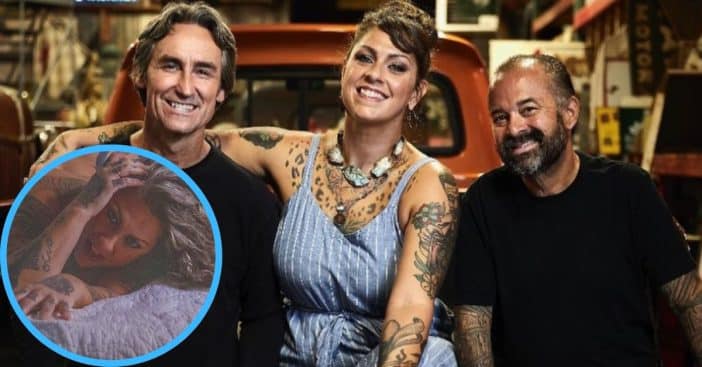 *FAQs at the bottom of article*
UPDATED 1/31/2023
The New Year has begun and with it falling on a weekend, people everywhere are sharing stories and photos from their long holiday break. American Pickers personality Danielle Colby did just this with a bit of a sultry twist, sharing a sensual bedroom photo that leaves little to the imagination – plus a pun.
American Pickers sees the hosts travel across the country in search of rare treasures and items of national significance. Traditionally, the team has been comprised of series creator Mike Wolfe, fellow picker Frank Fritz, and Colby, who reins over the office. There have been some shakeups recently, though none of that tension was present in Colby's celebratory post.
Danielle Colby turns up the heat in a sensual new photo
View this post on Instagram
Over the holiday weekend, Colby took to Instagram to share a steamy photo. The lighting is dark and shows Colby in bed staring at the camera, all without wearing any clothes. Her tattoos are, thus, clearly visible, and her hair is left free in gentle waves. "Happy nude rear," she captioned the post. It has so far received over 27k likes and 700 comments wishing similar sentiments.
Colby, 47, is already defying the aging process, always ready to show off her slim physique. That comes in part from her extensive athletic background, first through roller derby and then through burlesque dance. It was only a physical injury that made her redirect her energy, but she's still as busy as ever.
A full personal and professional life
View this post on Instagram
Things have been up and down for Colby and the greater American Pickers team. Frank Fritz's health has not always been good and he has even needed physical therapy at a rehabilitation center after suffering a stroke. Even before this, though, there had been tension between the team members as Fritz claims to have felt forgotten when his colleagues didn't reach out during his health hurdles. It didn't help that on his 57th birthday, Fritz didn't hear anything from Wolfe.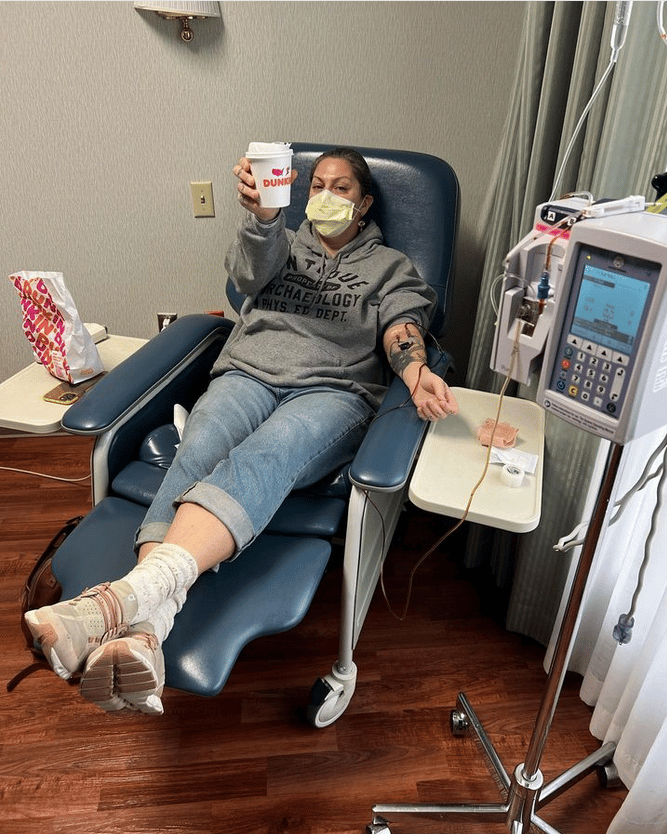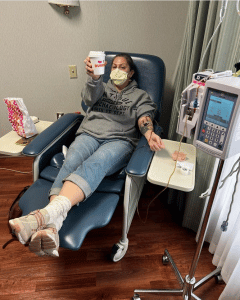 As for Colby, back in October, Colby had a hysterectomy after suffering from uterine fibroids that were causing her extreme pain. Surgery left her with a grueling recovery process and thinning hair but Colby assured fans in a separate post, "Tis but a scratch."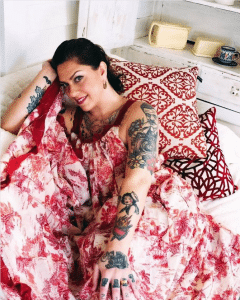 Why did Danielle leave American Pickers?
Danielle left American Pickers after she underwent a hysterectomy due to "incredibly painful" uterine fibroids. She later said that she "lost" her "desire to work" after feeling emotionally taxed after surgery.
What is Danielle Colby's salary?
Back in 2020, it was estimated that Danielle makes roughly $15,000 per episode of American Pickers. Her net worth is estimated to be $1.5 million.
Is Danielle Colby still married?
Danielle married French artist Alexandre De Meyer in 2015 but reportedly divorced in 2018. Danielle has not been open about the reasons for their divorce, but appears to be engaged to photographer and artist Jeremy Scheuch.