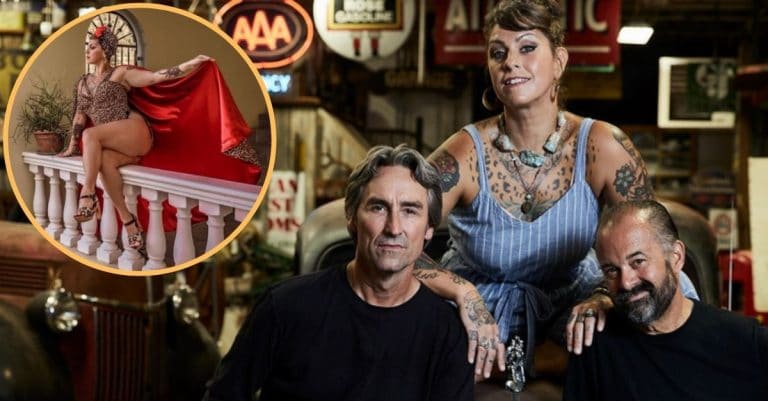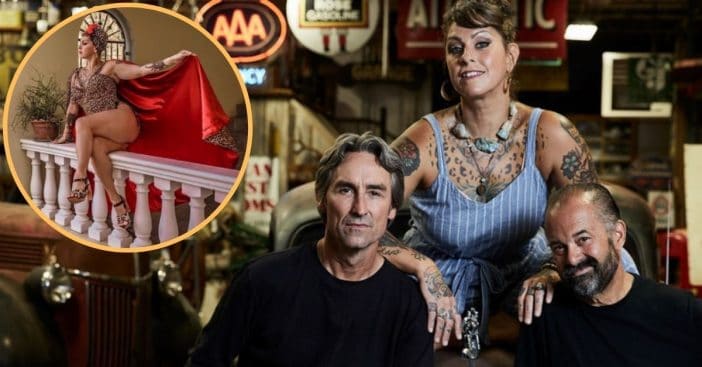 Danielle Colby of American Pickers recently posted a stunning poolside photo and it's not your average swimsuit photo. Colby is no stranger to commissioning and wearing costumes, and that's exactly what she did in this photo.
"This cape makes me feel Phan-tastic. 😉 Get it?? Like a phantom…." She writes on Instagram, sporting a gorgeous red cape and all. She ended the post by stating that the entire photoset is available exclusively on her Patreon.
Danielle Colby feels like a gorgeous "phantom" in poolside photo
View this post on Instagram
Aside from the stunning red cape (and feeling like a "phantom," as she says) the outfit appears to have a cheetah print theme. The outer part of the cape is actually cheetah print, which matches the swimsuit she's wearing as well in addition to her headpiece.
RELATED: 'American Pickers' Star Danielle Colby Admits To Feeling 'Flawed' In Bikini Post
Her involvement in burlesque
View this post on Instagram
Colby has been super involved in costumes and burlesque-type photos just like these. While many can see that she is most definitely a free spirit, she hasn't shied away from talking about her "strict" upbringing. "The interesting thing is I grew up a Jehovah's Witness and I had a very, very strict upbringing. So burlesque wasn't something that was really around for me. I couldn't be around it. It was new and taboo," she says to Fox News.
Colby's love for burlesque occurred when she realized it was teaching her valuable lessons in life. "The burlesque journey has really been an interesting one for me," she explains. "It's part of my life journey, my relationship with my body and my relationship with sexuality. It's deep and it really started from a place of anxiety and depression. It really helped me blossom into a person who is less anxious and less depressed."
View this post on Instagram
She continues on to say that she's involved in burlesque for herself, and herself only. "I don't perform for men. I don't care if men are in the audience at all. It doesn't matter to me either way. Just be there and be respectful. I really want the women in the audience to feel a kinship. … You should go to a burlesque show and feel invited into the conversation. If you don't, you're in the wrong burlesque show."
RELATED: Danielle Colby Opens Up About 'American Pickers' Star Frank Fritz's Exit From The Show