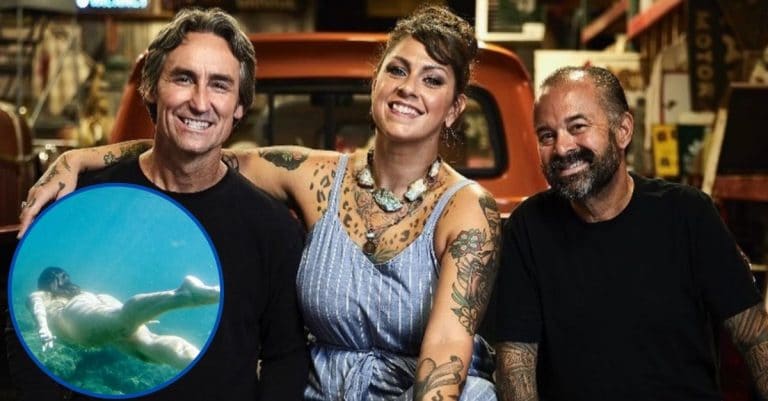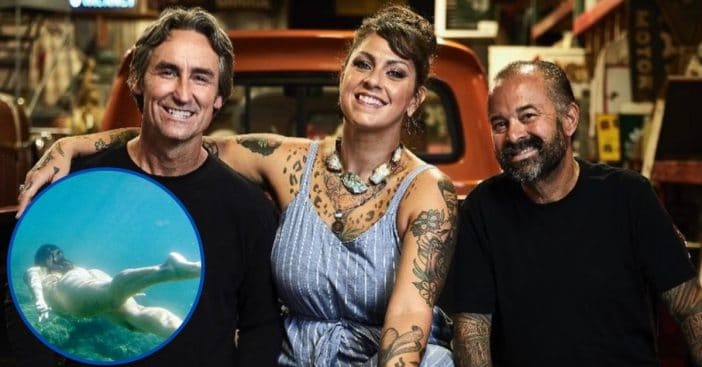 American Pickers star Danielle Colby has admitted that she feels "flawed" in a recent bikini post she made. The 45-year-old opened up about her insecurities after Frank Fritz was fired from the popular show. She took to Instagram recently and posted a photo of herself underwater.
Danielle posted a Frida Khalo quote in her caption, which read: "I used to think I was the strangest person in the world but then I thought there are so many people in the world, there must be someone just like me who feels bizarre and flawed in the same ways I do. I would imagine her, and imagine that she must be out there thinking of me too. Well, I hope that if you are out there and read this and know that, yes, it's true I'm here, and I'm just as strange as you."
Danielle Colby admits to feeling insecurities in herself
View this post on Instagram
Danielle shares the post after longtime co-star Frank was fired from the show. Back in March 2020, Frank took time off to recover from back surgery which left him with 185 stitches and two rods in his spine. With his time off the show, he lost 65 lbs and developed a much healthier lifestyle in addition to cutting out alcohol. He tells The Sun that he entered rehab for alcohol addiction and had been sober for 11 months at the time.
RELATED: Frank Fritz Of 'American Pickers' Lashes Out Against Former Co-Star's Statement
Before his firing, Frank did admit to wanting to come back to the show. "I would like to come back to the show. I was doing it for 11 years. I'm 100 percent recovered now and I'm ready to roll and go back on the show."
The exit of Frank Fritz
View this post on Instagram
However, co-star Mike Wolfe revealed Frank was fired from the show back in July. Mike told The Sun, "We all do care about Frank and we want him back on the show. I would love to talk with him again, we would absolutely love to, but he just can't get it right.  Frank is just going through a lot personally with addictions. It's unfortunate that he's made decisions that have him the way he is."
Danielle has since voiced how much she misses Frank since he was let go from the show, but agrees with Mike's comments. "I wish things could have been different but we must be accountable for our actions when we cause instability or pain and suffering to others. Frank caused so much pain for himself that it has been hard to watch. I truly hope Frank receives all the help he needs to become well after years of being unwell," she said in an Instagram post.
View this post on Instagram
"It is not my place to speak Ill of someone who needs help so I will keep my comments uplifting. I'm sending love to everyone… I hope everybody gets well. I hope everybody continues to love each other even through the hard s**t."