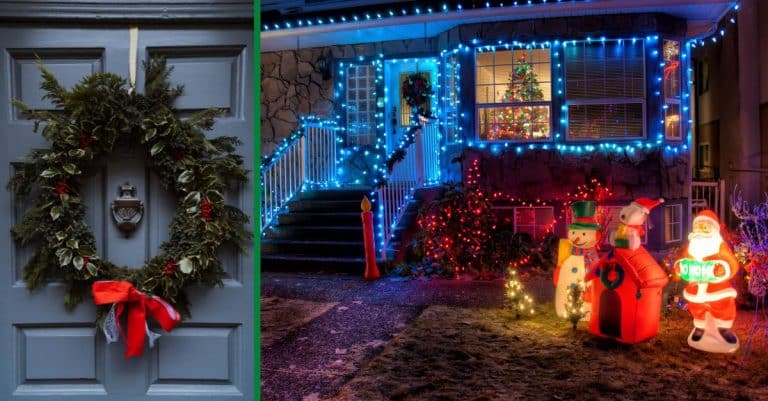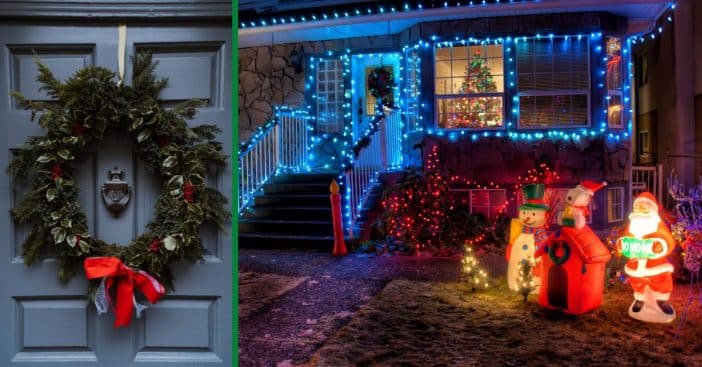 Christmas Day falls on December 25. Right? Well, depends. The holiday season certainly extends beyond that. But just throughout December… right? Also depends. There's Christmas in July, the policy of putting up the tinsel Thanksgiving weekend, breaking out into song before Halloween. During the latter half of the year, Christmas decorations start going up across a smattering of dates and something in those dates actually explains a bit about each individual's personality.
In fact, the whole timeline of when decorations go up and stay up has some psychology behind it, asserts Carmen Harra, author of Committed: Finding Love and Loyalty Through the Seven Archetypes. These traits aren't just fun glimpses into someone's personality; Harra also believes that understanding this means understanding personal strengths that can then be utilized in other areas of life. Here's what those strands of garland and lights and those ornaments all mean.
When a person puts up their Christmas decorations explains their psychology
Let's start with perhaps the most talked-about approach: putting up the Christmas decorations early. "There is a sense of optimism associated with those who decorate a month early," says Harra, "they dream about their plans coming to fruition and swell with emotion at the thought of stepping back and admiring their hard work." Relating just to the holidays, "Decorating in November shows that you genuinely look forward to the holidays because you have plenty of time to add to or change your decorations before the big day."
There's a type of person who even starts decorating for the winter holidays before Halloween, and of these people Harra believes "you like to be the first to do things. You enjoy planning and executing well ahead of schedule. You also correctly anticipate the holiday rush and wish to avoid it." After all, the holidays are for enjoying, not scrambling. Sometimes that can backfire, Harra's notes warn, as she stresses "There is a time and place for everything, and wanting to get things done ahead of their proper time subtracts from the joy of living in the moment and feeling anticipation for each season as it approaches."
The Christmas decorations psychology could make it on the resume

Now, moving through October, past Thanksgiving, and into December, Harra suggests those who decorate early in the 12th month like to do things by the books. But the further into the month people get before the Christmas decorations go up, the more it suggests to Harra a habit of procrastination. Now, there's a plethora of reasons why actions like this get put off, with life always ready and willing to throw curveballs into any plan; sometimes lights and tinsel just don't take priority. But exempting extenuating circumstances, Harra suggests that those who have the time to put them up but don't might be pessimistic in nature and they even "prefer to see Christmas come and go."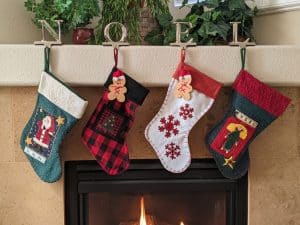 Harra goes a step further and uses her background as an intuitive psychologist to put these traits into the broader perspective of everyday life. Those who decorate in November have a vision and love the idea of seeing that vision become reality, "and this holds true on a broader spectrum than Christmas." Harra also acknowledges that sometimes those who delay decorating might have a negative association with the season; it may even be "because they can't spend those special days with their loved ones."
Psychology speaks of Type A and Type B personalities. Perhaps now it can include Type October, Type November, and Type December. Do you agree with this psychology behind Christmas decorations?