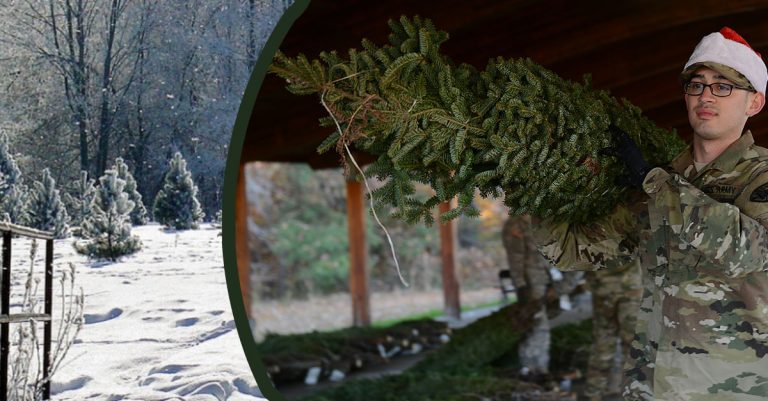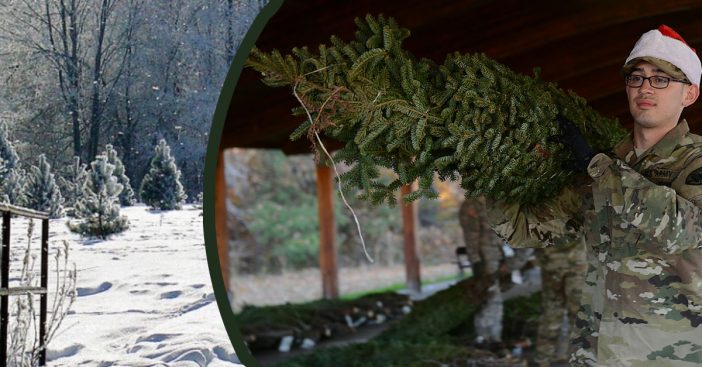 On Tuesday, November 12, 100 Christmas trees traveled overseas. Their destination was to military units unable to come home for the holidays this year. Shipment of these trees was a joint effort between the Ohio Christmas Tree Association and Ohio Department of Agriculture. Multiple levels of the state participated and acted as volunteers in some way.
Christmas tree growers nurtured trees they then donated to go to troops overseas. The ODA inspected each tree to make sure none had pests or other faults. The Ohio Christmas Tree Association and ODA then joined to wrap, load, then ship the trees. Troops will also receive decorations made by veterans' groups, churches, and schoolchildren from all around Ohio.
Ohio is bringing the spirit of Christmas to troops when they cannot return to enjoy it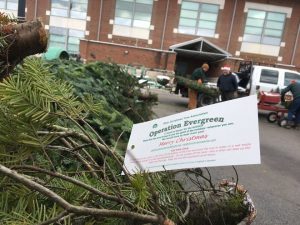 Being stationed overseas means missing a lot of the holidays' pleasures. From the simple enjoyment of smelling a homecooked meal to the deeper joy of opening a thoughtful gift, nothing is the same for those stationed elsewhere. For 24 years now, this program has brought those experiences to the troops as much as possible. This title is called Operation Evergreen and expanded exponentially over the years. Since its inception in 1995 to 2011, it expanded from 30 to over 300 trees.
RELATED: 'Good Morning America' Christmas Light Contest Winner Honors Troops With Light Show And Music
Many individuals involved find it to be rewarding work, including Valerie Graham with the Ohio Christmas Tree Association. Graham explained, "It is always great to participate in this program. They appreciate what we are doing. When they get these packages from the United States from Ohio it is so touching. This is a great service project."
The more people involved, the easier these plans become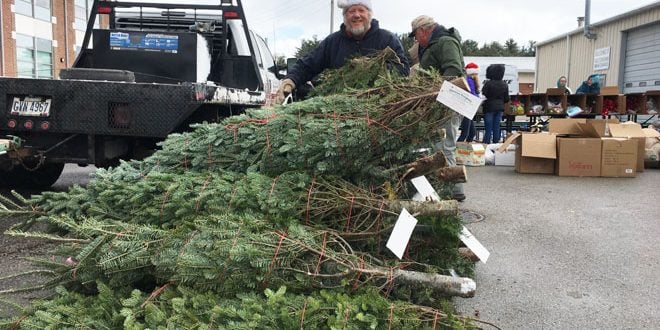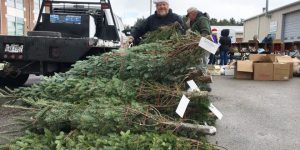 This year, Graham further outlined, trees are heading to Kuwait. "They leave and get to Kuwait in two weeks and then they get dispersed to the bases in the area." In addition to trees and decorations, troops are also receiving letters of gratitude thanking them for their service.
Shipping one tree costs $150. Donations cover such expenses. The Ohio Christmas Tree Association's website calls for donations, which can be sent multiple ways. Because of the new partnerships and collaborative efforts, all of Ohio has chipped in for this year's program. All of this aid helps them further their goal, which is to "spread some Christmas cheer to our American Troops at home and abroad."


RELATED: Wounded Veteran Has Service Dog As Best Man At His Wedding