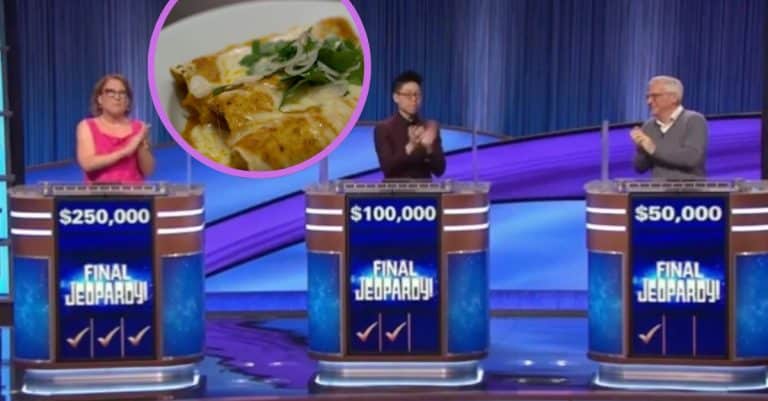 The Tournament of Champions is underway on Jeopardy! but contestants aren't the only one under an intense spotlight. The questions, or clues, have been under scrutiny on social media lately. One recent prompt concerning a popular Mexican dish has viewers criticizing Jeopardy!
The feedback for this clue, presented by event host Ken Jennings, represents the point where trivia fans and foodies intersect, especially when it comes to getting a culturally iconic meal exactly right. Grab your plates and fill them up because this Jeopardy! has fans sinking their teeth into one confusing enchilada.
'Jeopardy!' asks a question about a popular Mexican dish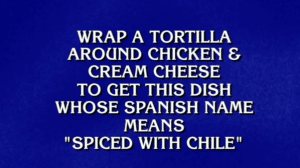 As Monday marked the week leading up to Thanksgiving, that evening's clue was fittingly themed around food. It reads, "Wrap a tortilla around chicken and cream cheese to get this dish whose Spanish name means 'spiced with chile.'" By this point, Andrew He managed to stay in the game, one of the three finalists remaining out of 21 contestants. It was he who answered.
He paused and squinted before answering, "What is: Enchilada?" Sure enough, the answer was deemed the correct Mexican dish, but only by Jeopardy! standards, it seems, as viewers online were far more critical of the way this prompt was worded. The tortilla is a mainstay and there is room for variation, but you'll typically find in that wrapping meat, cheese, beans, vegetables, and chili-based salsas. Viewers online want to stress that there's more to it – or actually less – than what the clue's wording suggests.
Fans are completely thrown by the clue's wording
Enchilada clue #jeopardy #mexicanfood I am Lithuanian descent, so I asked a friend (Mexican descent) what to order. She said only the best restaurants can prepare a good Enchilada. We ordered, she was pleased, it was the best meal of our travel. No cream cheese in Enchiladas.

— BC (@bcm2612) November 23, 2022
Jeopardy! has been receiving some critical feedback from all areas because of this clue. One bit of feedback came from John Focht, who was actually a semi-finalist in the tournament, who said, "I definitely turned to my mother in confusion on this one. Her enchiladas, which definitely do not have cream cheese, are a prime comfort food." Another person took to social media to call it "Honestly really lazy clue writing," adding, "who thinks cream cheese is part of authentic enchiladas?"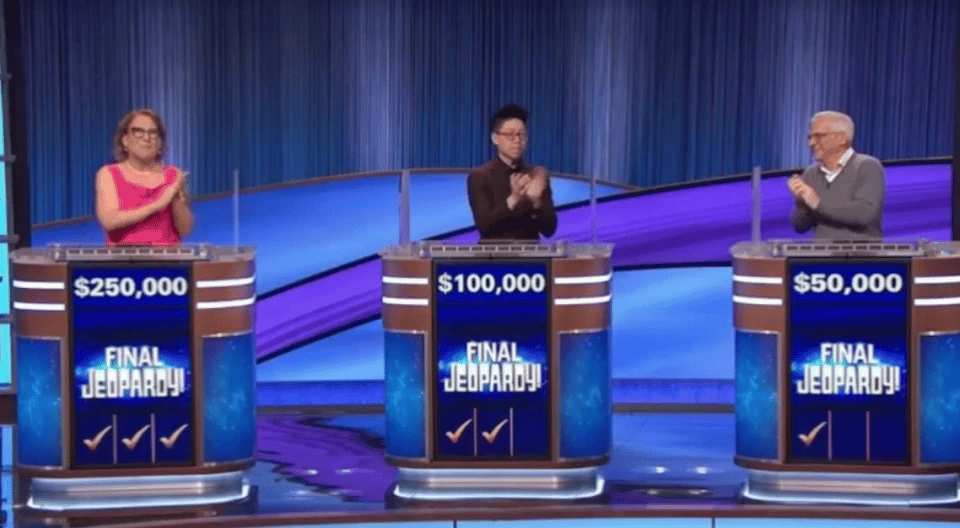 Another agreed, "That threw me off like crazy. No good enchilada I've ever had resembles that." Finally, another viewer invoked some significant people when they said, "My ancestors are rolling in their graves." Do you eat enchiladas and what ingredients do you use?