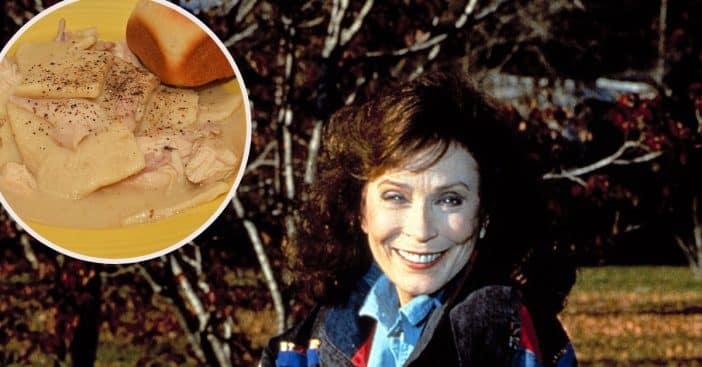 Country music icon Loretta Lynn was a wonderful cook when she spent time at home. Perhaps it was her southern roots that gave her some incredible recipes and she was sweet enough to share some of her recipes with fans. One of her most famous meals was a southern-style chicken and dumplings.
A few years ago, she shared why this recipe is one of her favorites to make. She said, "I love to make chicken and dumplings for people when they come over. I roll them out and drop them in one at a time. I use a whole chicken — the fatter the chicken, the better the dumplings."
How to make Loretta Lynn's chicken and dumplings
Loretta actually compiled a lot of her favorite meals in a cookbook called You're Cookin' it Country before she passed away this year. As the weather cools down in my parts of the country, her chicken and dumplings recipe would be a great one to make.
You'll need to gather 1 large chicken, 3 garlic cloves, crushed, 3 cups self-rising flour, 1 teaspoon salt, plus more for seasoning, 1 cup water, 1 egg, beaten, 6 to 8 cups chicken broth, ½ cup heavy cream, 1 tablespoon cornstarch (optional), and Black pepper. This recipe makes about eight servings, so it is great for a big family, party, or just having a lot of leftovers.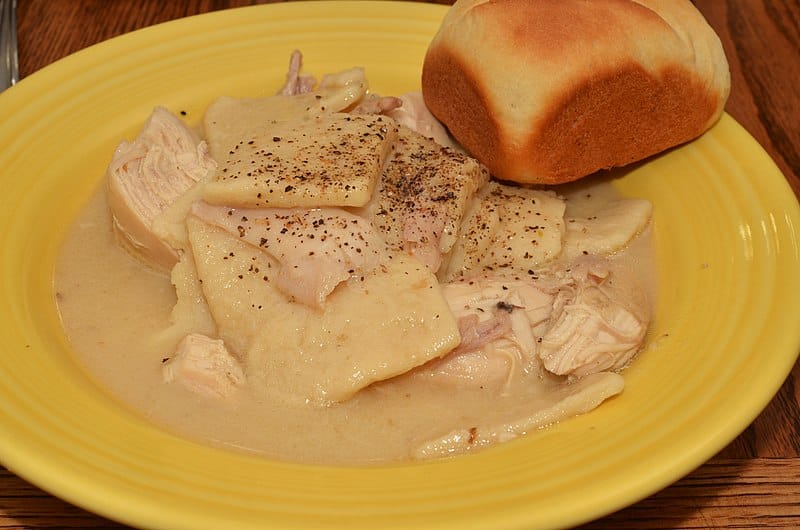 Now, here's what you need to do. Cook the chicken with garlic in a large pot for about two hours with enough water to cover the chicken, or for an easier recipe, get a rotisserie chicken that is already cooked. To make the dumplings, sift flour and salt in a large bowl and gradually stir in one cup of water before adding the egg. Mix and knead the dough and then cut it into strips.
In another pot, you'll want to bring your chicken broth to a boil and then add the dumplings for about 10 minutes. Cover and simmer on low to cook. Add your cream and chicken and simmer for about 5 to 10 minutes. If you like a thicker recipe, add a mixture of two tablespoons of broth and cornstarch. You could also add some vegetables if you would like.