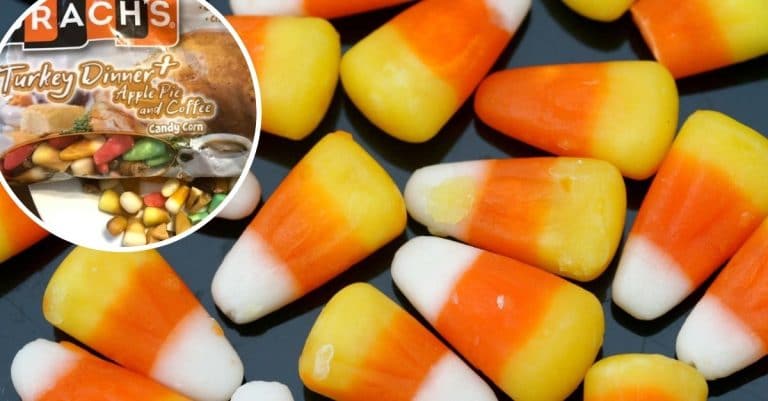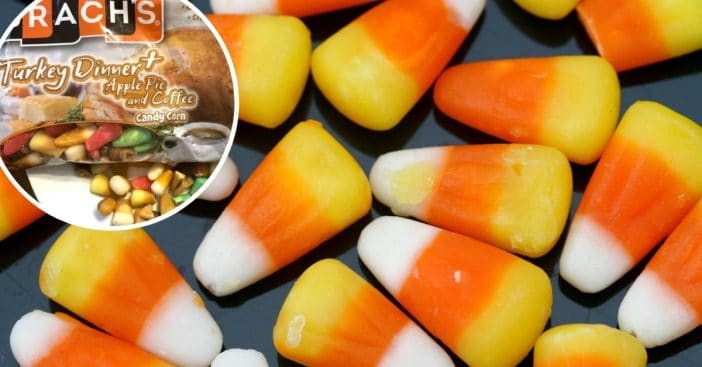 Sometimes candy comes out that is more of a gimmick than a delicious treat. For instance, Brach's came out with Turkey Dinner Flavored Candy Corn last year. In the bag, you'll find flavors such as Green Beans, Roasted Turkey, Cranberry Sauce, Stuffing, Apple Pie, and Coffee. They got rid of a flavor called Ginger Glazed Carrots from last year.
One dietitian named Heather Martin decided to try the bag of candy and share her thoughts on Facebook. The post went viral for her hilarious reaction to the odd flavors of candy. She shared her review of each flavor and included photos.
Viral review of Brach's Turkey Dinner Candy Corn
While she enjoyed the smell of the Coffee candy corn, she said that while it was the best one, it was still awful! As you can imagine, she didn't like any of the flavors very much even the Apple Pie one, which seems edible.
RELATED: Ken Jennings Pokes Fun At Nostalgic Candy Brand On Twitter
Her writing style is so funny! For instance, part of her review reads, "Bottom middle is green beans. Friends, it is unforgivable. If you left a cup of green tea on the porch in bad weather for a week, during which time it attained sentience and promptly began plotting your demise, and you hate green tea, that's what this tastes like. There's definitely some dirt in it, and…Is that a hint of dead leaf, or decomposing June beetle? You'll have the stabbing pains of deep regret for company as you work that one out."
After her review made its way around the Internet, Brach's chimed in! They released a statement that read, "We're the No.1 producer of candy corn and our Brach's brand is iconic for selling the classic since the 1950s. We're always innovating with trends, fun flavors and coming up with new ways to get consumers excited about the season and candy corn — which is known for being a hot topic for debate. As polarizing as it is, Turkey Dinner Candy Corn flew off Walgreens shelves quickly last year as we had so many who were curious to try this new flavor."
Read Heather's entire review here. Have you ever tried these candies? Here's another review below: