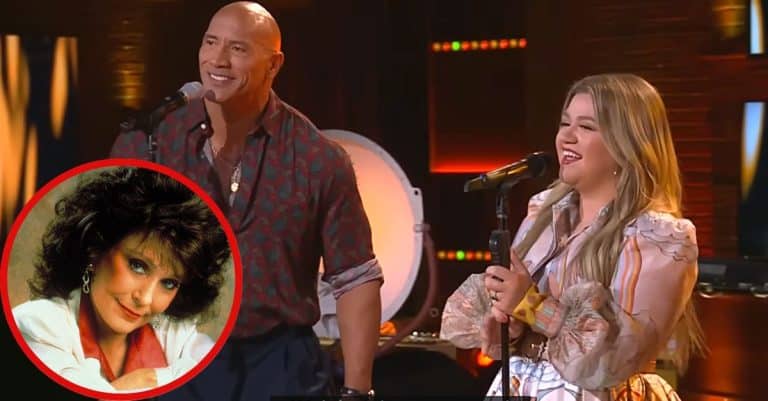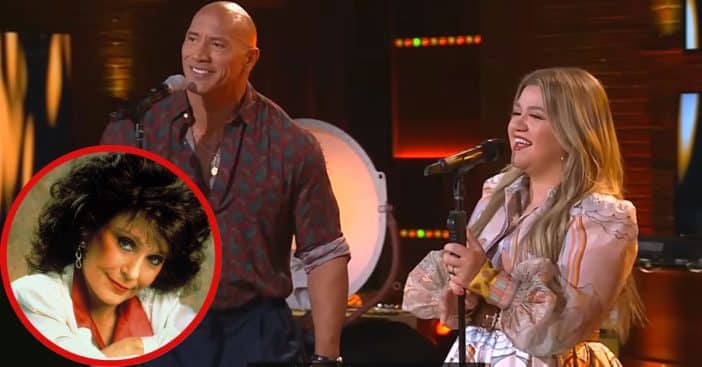 Loretta Lynn died suddenly on October 4 when she was 90 years old. With Lynn earning the mantle of Queen of Country Music, tributes have been pouring in, and recently, Kelly Clarkson and Dwayne Johnson added their own dedication to the artist to the mix.
Clarkson, 40, boasts an extensive music background herself after a triumphant first season on American Idol. The Rock has a musical background of his own that helped him tread water until his bigger success in a very different field. During the October 17 episode of The Kelly Clarkson Show, she teamed up with the professional wrestler and actor to perform a cover of "Don't Come Home A-Drinkin' (With Lovin' on Your Mind)."
Country music was very important to Dwayne Johnson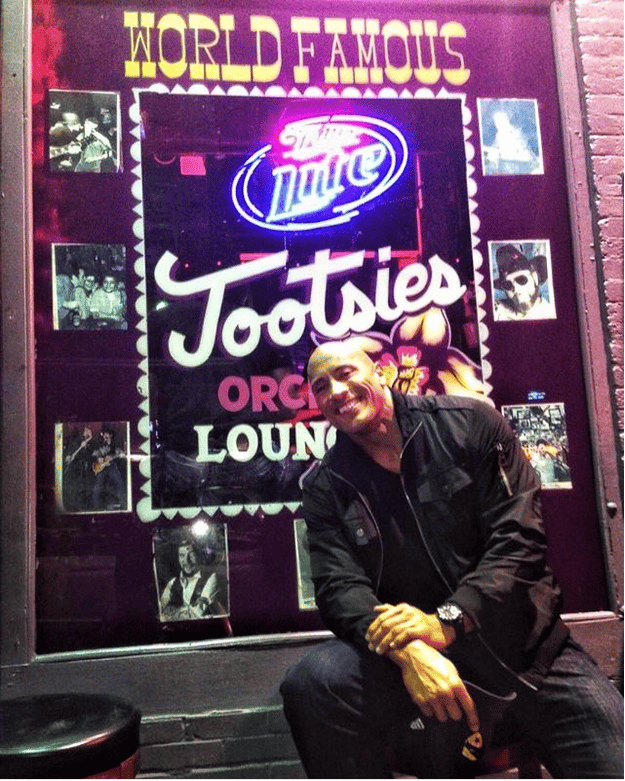 He may be nicknamed the Rock as a tribute to his forefathers, but maybe Johnson could be called that because he can rock out with the best of them. That's partly because Johnson has actually been passionate about music for decades – especially country music. Back in 2019, he shared how he used to hang out at Tootsie's Orchid Lounge; he would try and sing at honky tonks to earn money. At the time, it was just him and a friend living in a motel, Johnson nursing a passion for blues and hip hop, and a teenage "dream of become a country music legend." He didn't pursue music in earnest, but Willie Nelson gifted him a guitar!
"Which I learned to play pretty well," Johnson assured in the caption of his post. "Didn't matter anyway because I proudly sing in raspy keys that don't exist." But audiences can be the judge of just how raspy and nonexistent his notes are. So far, the jury as ruled very favorably in the Rock's singing skills.
Kelly Clarkson and Dwayne Johnson sing some Loretta Lynn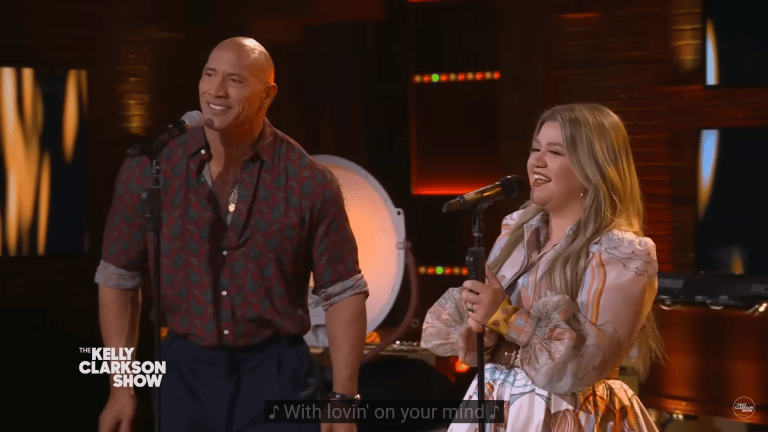 Season four of The Kelly Clarkson Show kicked off on September 21, and the 26th episode featured guest stars Johnson, Pierce Brosnan, Aldis Hodge, Noah Centineo, and Quintessa Swindell. It was Johnson who joined Clarkson in singing "Don't Come Home a Drinkin'," originally by Lynn. The moment won approval from Lynn fans and by listeners who were pleasantly surprised by Johnson's singing capabilities.
"Don't Come Home A-Drinkin'" is pretty special as country songs go. It was Lynn's very first number-one country hit, a song that she made famous right out of the gate in '67. It's been covered multiple times since Lynn's rendition, with one performed by Patsy Cline herself. But the Clarkson and Johnson cover is worth listening to!