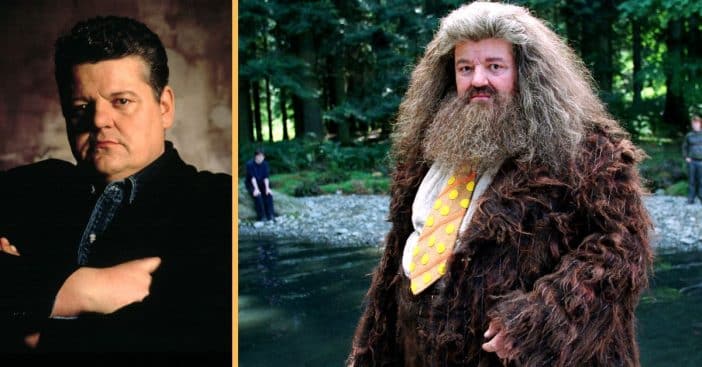 Actor Robbie Coltrane died on October 14 at the age of 72
He was famous for playing Rubeus Hagrid in the 'Harry Potter' films, and for his roles in 'GoldenEye' and 'Cracker'
In his career, Coltrane was one of few to win three consecutive BAFTA Best Actor awards in a row

Scottish actor Robbie Coltrane has died. He was 72 years old when he passed on October 14. News of his death comes from his agent Belinda Wright and agency WME. Coltrane gained international acclaim with the roles of Rubeus Hagrid in the Harry Potter films and as James Bond's ally Valentin Zukovsky in GoldenEye and The World Is Not Enough.
"He will probably be best remembered for decades to come as Hagrid in the Harry Potter films," said Wright in a statement, "a role which brought joy to children and adults alike all over the world, prompting a stream of fan letters every week for over 20 years."
The gigantic success of Robbie Coltrane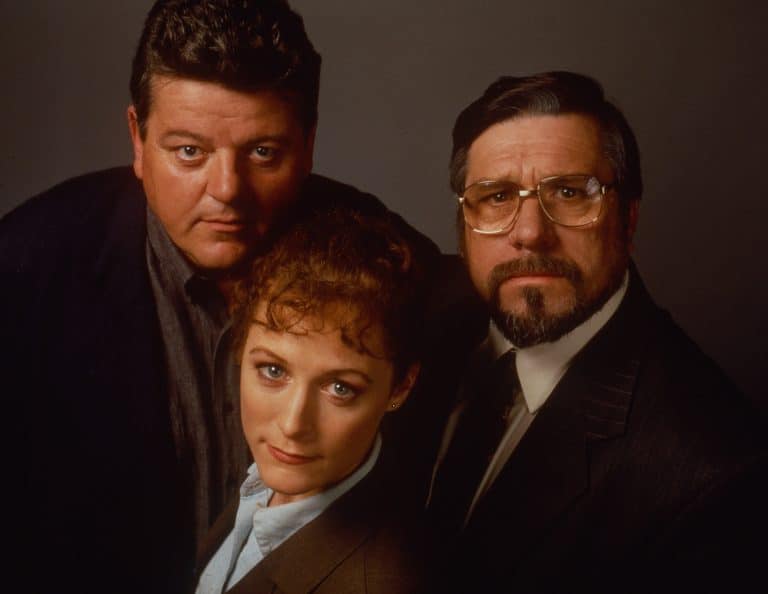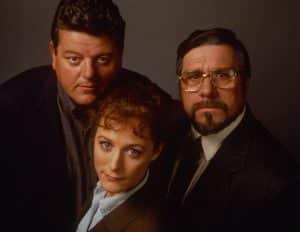 Coltrane was born as Anthony Robert McMillan on March 30, 1950. He did not come from an acting background but got into theatre and comedy by the time he was 20. By then, he used the stage name Coltrane as a nod to jazz saxophonist John Coltrane; his parents were not actors, but his pianist mother provided him a background in music. Comedy was his fallback after a slow start to acting but he did land roles on British television such as Blackadder and Alfresco. Through these gigs, he became a very familiar face – with a recognizably loud presence.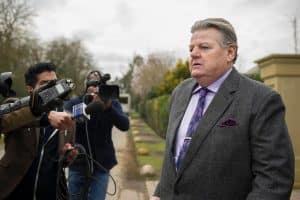 Coltrane really became a household name in the U.K. thanks to his performance as Dr. Eddie "Fitz" Fitzgerald in the crime drama Cracker, appearing from 1993 to 2006. The role won him three consecutive BAFTA awards for Best Actor; this consecutive occurrence has only happened one other time, with his former Harry Potter co-star Michael Gambon.
Remembering a larger-than-life franchise favorite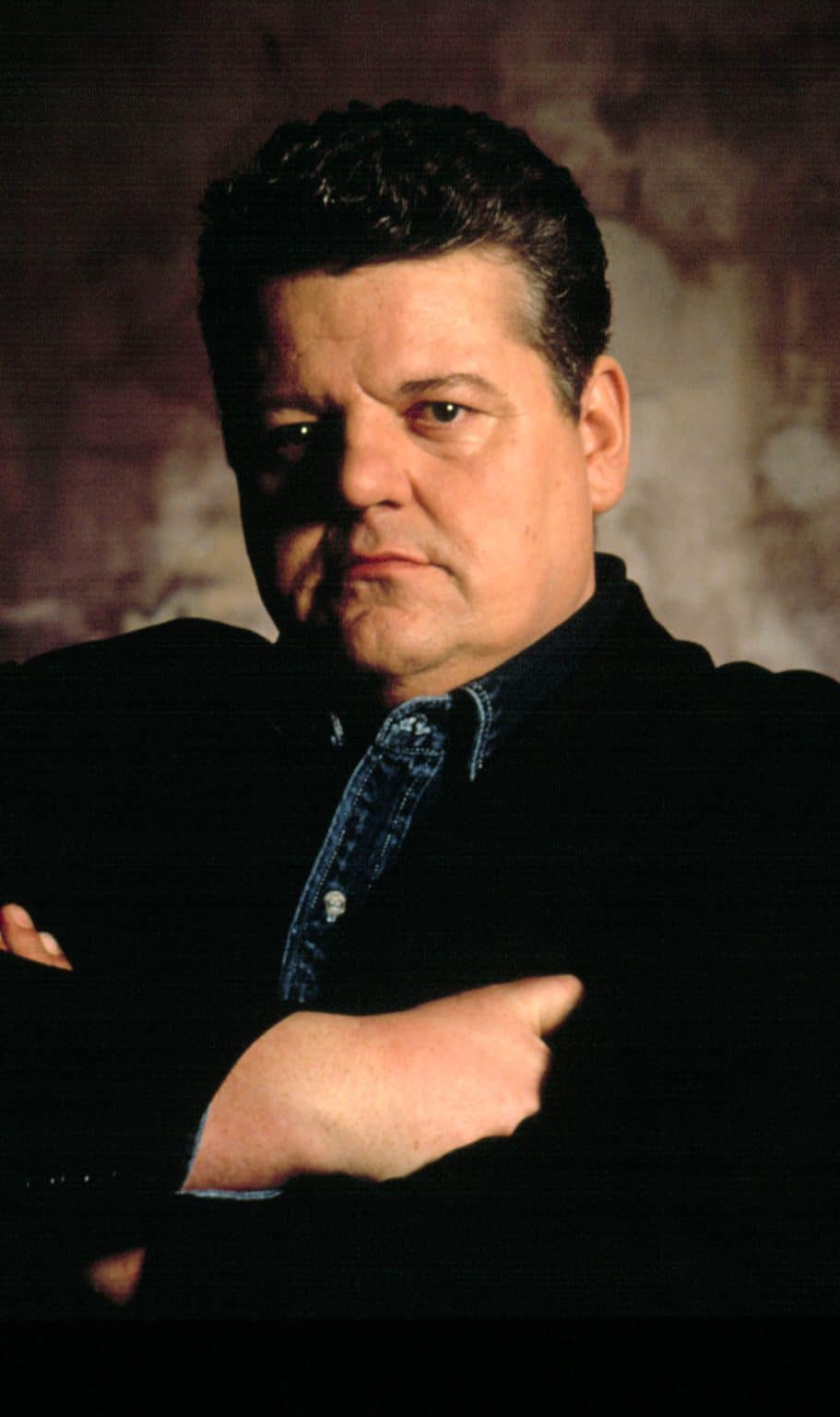 James Bond always needs to choose his allies with care; one of those in his globetrotting adventures was Valentin Zukovsky, played by Coltrane himself, a role he carried through GoldenEye to The World Is Not Enough, opposite Pierce Brosnan. This marked a turning point in his film careers, adding bigger movies to his growing filmography. Then came the role of the archetypal and literal gentle giant Rubeus Hagrid in 2001's Harry Potter and the Philosopher's Stone. Just about every year since, across eight films, he returned to the big screen as Hagrid, armed with a magical pink umbrella and an ever-growing fan base, along with new friendships with the young cast. He took the job seriously as a fan of the books, while understanding he needed to give it his all to do a good voice for Hagrid, explaining, "The children expect it. No monotones allowed."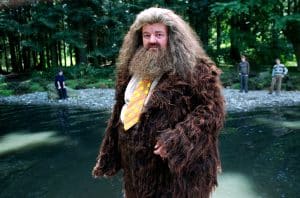 His standout career did not just make him a slew of fans; he made many friends among his colleagues. His former Alfresco castmate Stephen Fry posted on Twitter, "I first met Robbie Coltrane almost exactly 40 years ago. I was awe/terror/love struck all at the same time. Such depth, power & talent: funny enough to cause helpless hiccups & honking as we made our first TV show, 'Alfresco.' Farewell, old fellow." Daniel Radcliffe, who played the titular Boy Who Lived, said in his own tribute, "I feel incredibly lucky that I got to meet and work with him and very sad that he's passed. He was an incredible actor and a lovely man."
We are hugely saddened to hear of the passing of the magnificent Robbie Coltrane who played Hagrid with such kindness, heart and humour in the Harry Potter films. He was a wonderful actor, a friend to all and he will be deeply missed. pic.twitter.com/CCofb6BMo6

— Wizarding World (@wizardingworld) October 14, 2022
Deadline reports that Coltrane had been in poor health for the last two years and that he ultimately passed at a hospital near his home in Larbert, Scotland. No specific details on his death have been shared by Wright, by time of writing, but his family issued thanks for the staff at Forth Valley Royal Hospital for the care they provided Coltrane. In 1999, he married Rhona Gemmell and together they had two children before divorcing in 2003. Coltrane is survived by Rhona, children Spencer and Alice, and sister Annie Rae.