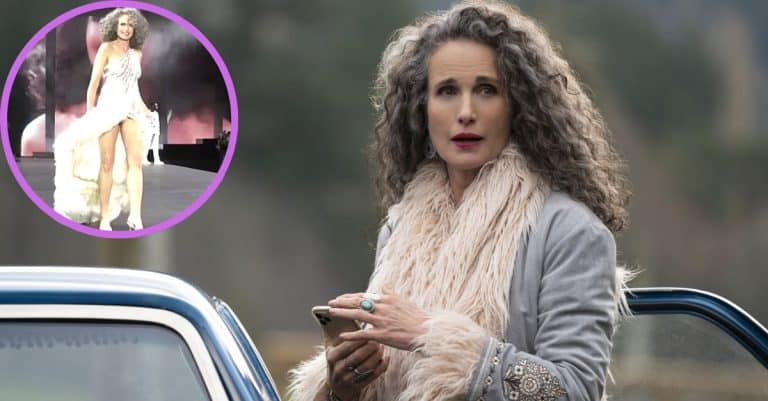 Age is just a number and 64-year-old Andie MacDowell is all about proving just that – especially at Paris Fashion Week this season. The branch of the event scheduled for fall kicked off on September 26 and ended October 4, and in that time, MacDowell was seen unabashedly strutting along in a dress with a high slit that showed off her sculpted legs.
MacDowell has been no stranger to the spotlight, especially with her '80s work for Vogue, but she hasn't let her time as a fashion icon slow down with the years. Not just age, but also hair hasn't kept her from opportunities, as MacDowell also flaunts her gray curls. See her stunning Fashion Week appearance here.
Andie MacDowell shows off her legs at Paris Fashion Week
Andie MacDowell rocks gray curls on Paris Fashion Week runway https://t.co/Bu2E9ekcR6 pic.twitter.com/2GLtCZz0Iw

— Page Six (@PageSix) October 3, 2022
On Sunday, October 2, MacDowell strutted down the runway for L'Oréal Paris 2022 Fashion Show as part of Paris Fashion Week. The dress itself was a stunning, glittering number with cool angles, dramatic ruffles, and plenty of shimmering details, but it also perfectly showed off MacDowell's figure, with her legs especially framed by a sea of fun feathers.
In addition to her modeling work for Calvin Klein, MacDowell has been a spokesperson for L'Oréal since '86, and it's clear that partnership has not slowed over the years. It's a modeling career that stretches back to when MacDowell was 20. Today, she's using her platform to promote aging with pride.
MacDowell embraces aging and graying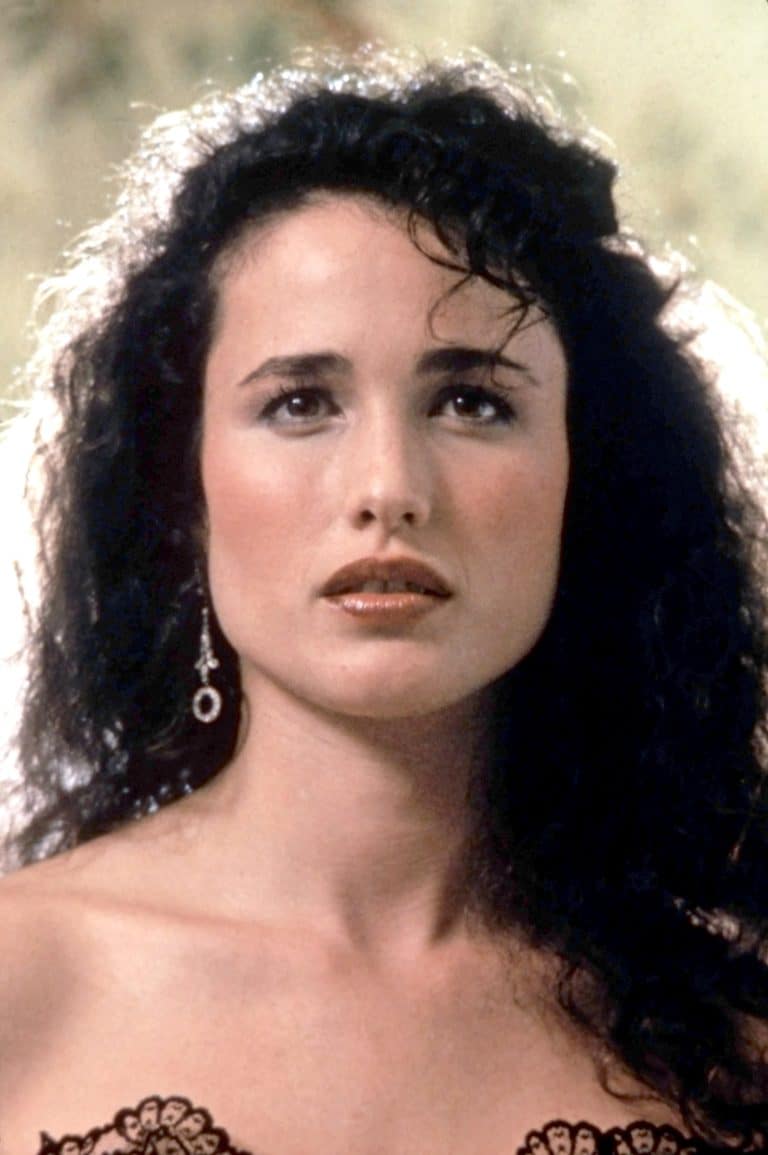 MacDowell had actually been on a long hiatus from events like Paris Fashion Week. So, when she returned to the runway at age 60, it had been a long time coming. This was before she started letting her gray hair grow out, but still a meaningful move. "I haven't walked a show in a long time," she shared at the time. It still wasn't as unfamiliar as it had been as big a change as when she first started. MacDowell went on, "I grew up in a teeny-tiny town in South Carolina, so I wasn't exposed to anything like Paris."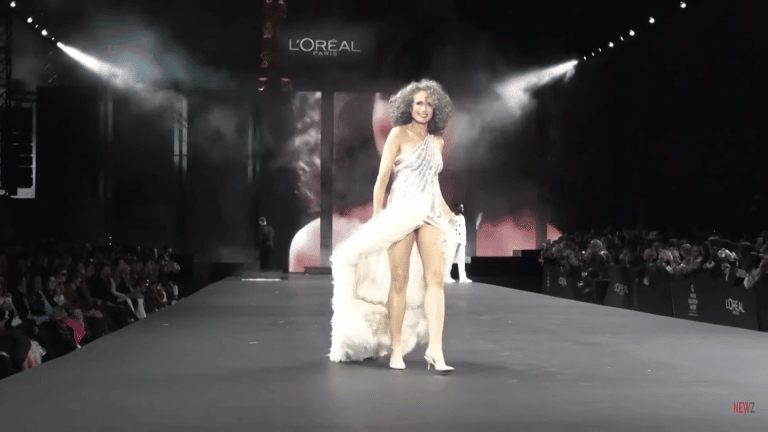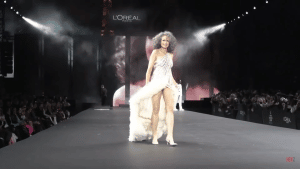 MacDowell has had an eventful time of it since then. She explained, "It's funny, because I had just found out I was pregnant when I [first] got my contract. It was a little scary, because I didn't know what their reaction would be when I told them, but they were fine with it. And I had a lot of respect for that, especially in 1985. I did a commercial at eight-months pregnant!"