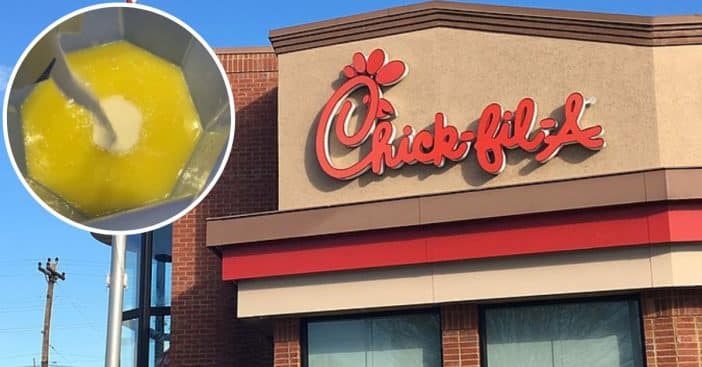 Most people have a lot of phobias about eating out, some due to their personal experience, while others' decisions are impacted by random stories making waves around. That being said, food brands should try and stay true to their recipe and maintain a standard people can always vouch for.
Recently, a viral TikTok video was posted by Ceey with the username @slimeball.ceey, who works at Chick-fil-A. He shed light on the wrong belief of the customers of the fast-food company who think their drink is purely made of hand-squeezed lemons. Sadly, the footage shows that the reverse is the case, and many people are disappointed in the restaurant chain.
The TikTok Post
He shared the clip on TikTok with the caption, "Gonna show you how we make diet lemonade at Chick-fil-A." In the footage, the employee started making the drink by pouring a big pouch of lemon juice with pulp into a huge container, followed by a big bag of Splenda, after which water was added to the mixture to fill the container. The workers continued to stir for a few seconds.
Ceey revealed how the footage's discovery totally negates the proclaimed recipe on Chick-fil-A's site. According to their online platform, the classic diet lemonade is made of three ingredients: real lemon juice — not from concentrate — Splenda No Calorie Sweetener, and water.
People's comments on the post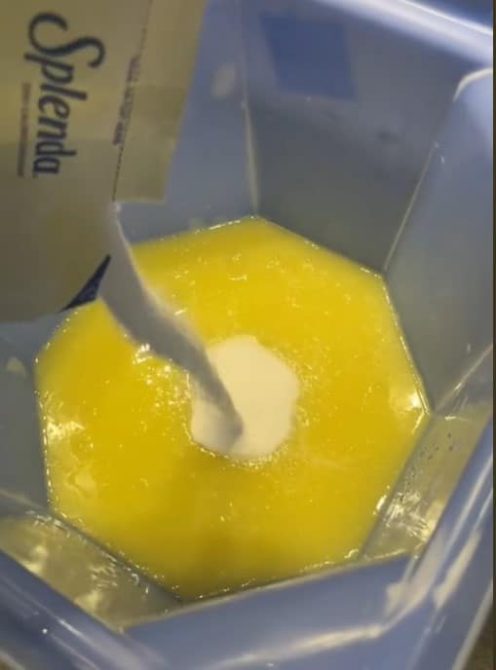 TikTok users have taken to the comment section to share their thoughts on the lemonade recipe. A user wrote, "And here I thought you guys were squeezing lemons back there," while another person responded, "Damn! At the CFA I worked at, we juiced hundreds and hundreds of lemons a day! I came home every day super sticky from lemon juice & pulp everywhere!"
In an updated comment, Ceey revealed that he got sacked, but he didn't state why he was fired, and also, many feel he might just be seeking attention since the post has gone viral.
Chick-fil-A responds to the controversy
The PR team of Chick-fil-A has swung into action to save the company's reputation. To douse the tension, a statement addressing the controversy over their recipe and the method of hand-squeezing the lemons was sent to Newsweek.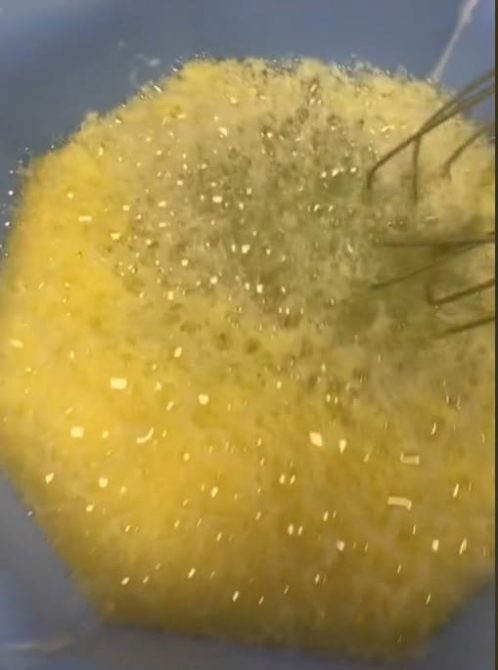 "Chick-fil-A Lemonade is one of our most popular beverages, and to help ensure our lemonade is always available for our guests," the company claimed, "we extract lemon juice outside of the restaurant using state-of-the-art equipment, which helps operators and their team members keep up with demand."