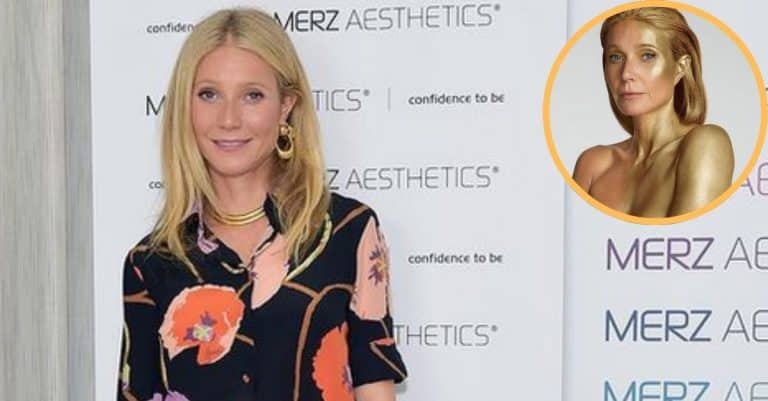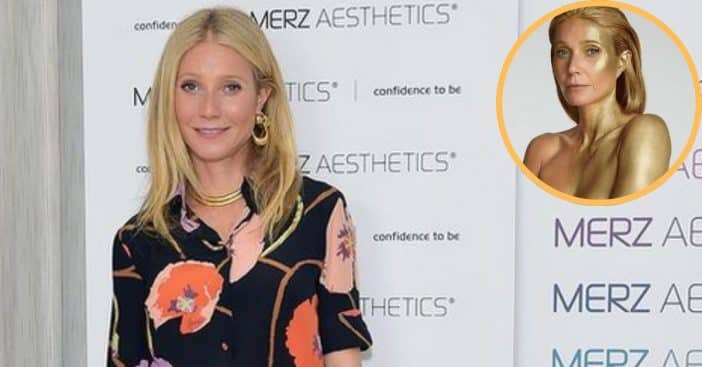 On September 27, Gwyneth Paltrow celebrated her birthday with a gilded twist. Born in '72, Paltrow is now 50 and as she reaches this milestone, she is celebrating not just this birthday but aging as a whole. She posed nude, covered in gold powder, as part of a photoshoot shared to her social media pages and those of her company Goop.
"All I know is that they're painting me gold and that I have to be naked," Paltrow outlined on Goop's website. Her own Instagram features just one picture from the shoot, which is a side profile of Paltrow leaning against half a column, head in her hand. The Academy Award winner framed the caption "50" with stars to further bedazzle the post. She had even more to say beyond the post, too.
Gwyneth Paltrow celebrates aging on her 50th birthday
View this post on Instagram
"here are birthday suits and then there are *birthday suits*. Happy 50th birthday, GP," the post on Goop's Instagram page is captioned. Goop started as a lifestyle newsletter updated weekly that has since grown to its own website and product line. Both the company and Paltrow have received criticism for the medical advice they preach, some of which have been called inaccurate and dangerous.
It is products from this company that were used for Paltrow's birthday photoshoot. "I feel so good turning 50, and this is about expressing that sense of energy and optimism that I'm experiencing," Paltrow shared. "It's more about the female gaze and just a sense of fun."
A philosophy for this birthday and the next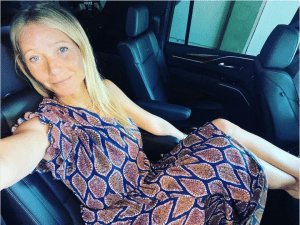 Paltrow continued, "I think aging is actually a beautiful thing. We just need to open our perceptions. As you become more yourself, in integrity, your life really opens up." This is the same mentality she had leading up to the big day, reflected in an essay she penned. "On September 27, I'll turn 50. As I sit here contemplating this idea in the late summer morning, no moisture in the air, breeze moving only the tops of the trees, I strangely have no sense of time passed," she had said.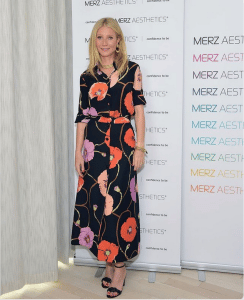 She went on, "There is something about the sweetness of life that exists deep within me that is unchanged, that will not change. It is the essence of the essence. It seems to be getting sweeter. My body, a map of the evidence of all the days, is less timeless. A collection of marks and irregularities that dog-ear the chapters. Scarred from oven burns, a finger smashed in a window long ago, the birth of a child. Silver hair and fine lines. I accept the marks and the loosening skin, the wrinkles. I accept my body and let go of the need to be perfect, look perfect, defy gravity, defy logic, defy humanity. I accept my humanity."