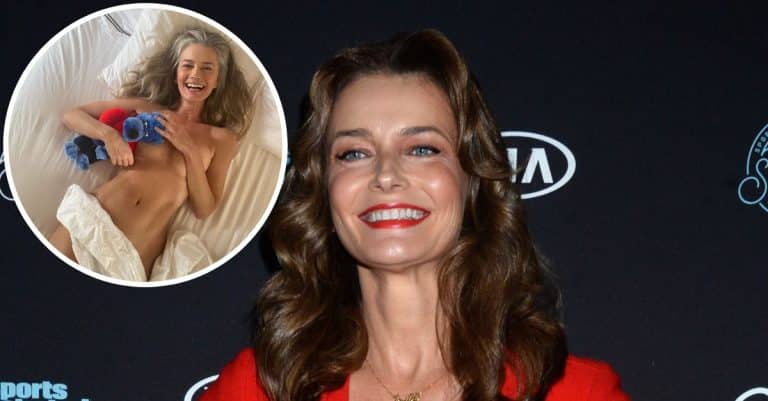 Czech-born model and actress Paulina Porizkova took to Instagram in the spirit of celebration to share a  sultry picture of herself in her birthday suit. In the photo, Paulina lay in bed face up and clutched a stuffed animal to her chest, topping off the look with a hearty smile.
"I begin my 58th year with nothing but sunshine and a smile," the birthday girl wrote. "And the hope that the best is yet to come, and nothing but gratitude for all that has brought me here to the now." She also humorously added a hashtag of hers— "#betweenjloandbettywhite."
Paulina Reposted Another Nude Photo Of Her To Celebrate
View this post on Instagram
Paulina teased her fans in the caption, asking them to guess what stuffed toy she was holding. "Total bonus points for anyone who can figure out the toy reference," she wrote. Some fans correctly named the fuzzy blue bear as Käpt'n Blaubär, a German cartoon character. She also thanked her fans and friends for their birthday wishes, noting that she spent most of the time traveling on her birthday.
The actress reposted social media wishes from friends and family to her story, including one that featured another almost nude photo of her. In the photo, Paulina had her arm over her chest and a thin bikini bottom. "Happy birthday to my godmother, the hottest, the smartest, the person I would bring to a desert island, a true genius and icon," the text overlaying the photo reads.
The actress enjoys flaunting her looks
Paulina has been transparent about her body and looks as she aged, regularly posting no-makeup looks like her birthday photo. Months ago, the actress fired back at a cosmetic surgeon who had reposted one of her raw photos to analyze and scrutinize what she needed to "fix."
"I found this photo, which I have posted here before, (and thought I looked great in) reposted here on IG by a cosmetic surgeon, and discussing in detail what I needed done," Paulina wrote. "… This is what an older woman in the public eye gets to deal with. I'm told my face needs 'fixing.' It has somehow gone 'wrong' by aging. Is it any wonder that most of us who have the means will resort to some forms of fixing what we're told is broken."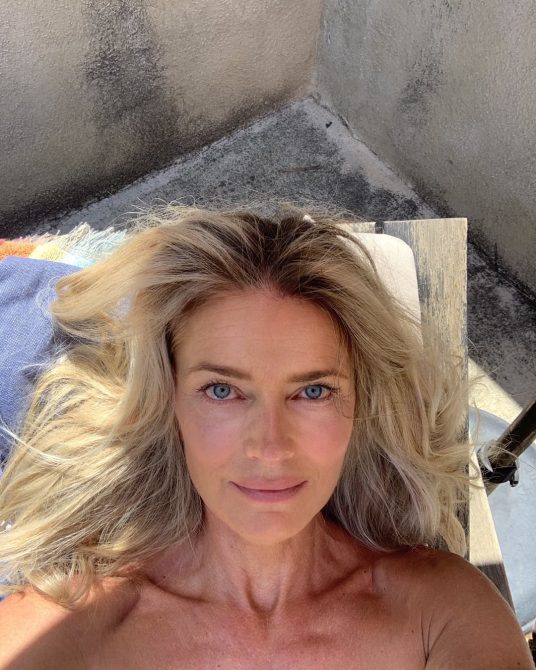 The 58-year-old admitted in her response that she has had laser treatment and using plasma pens to enhance her looks; however, she likes to "strike a balance between being proud to look my age and still get to feel pretty at times." She concluded by advising people, like the cosmetic surgeon in question to stop giving unsolicited opinions about people's looks.