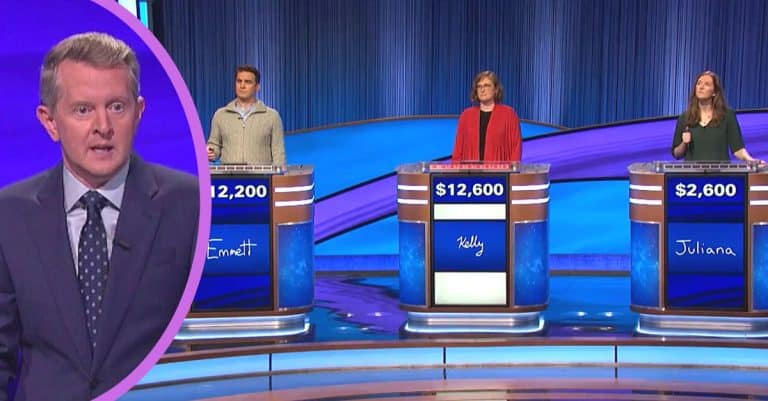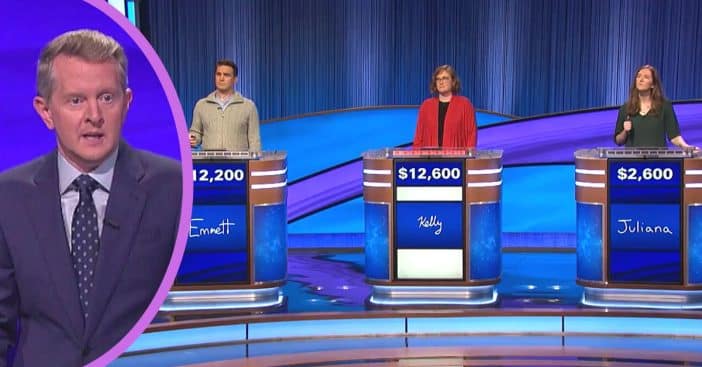 Science, geography, politics, the arts – Jeopardy! has a vast array of categories that are both constant and reflect the times. One of the latest categories introduced is especially topical: Current Slang. The answers within this category have given a hilarious window into American vernacular as it is today.
Ken Jennings has returned to the hosting podium in time for Jeopardy! season 39, a position he will retain from now through December. That timeframe will also see him oversee the Tournament of Champions and the inaugural Second Chance competition. So far, Jennings has already seen some hilarious moments fans should "yeet" into the show's history books.
The new "Current Slang" category on 'Jeopardy!' has contestants and viewers alike having a blast
Move over Urban Dictionary, we got this one 😎 pic.twitter.com/r8bAhSrqRm

— Jeopardy! (@Jeopardy) September 21, 2022
Although fun in nature, Jeopardy! has a history of covering some serious topics, from "border conflicts" in Eastern Europe, to some morbid food recipes. But things took a decidedly lighthearted turn thanks to Current Slang prompts. In season 39, episode seven, it was joined by Literature, Science, World History, and Before & After.
Late on September 20, the official Jeopardy! Twitter page shared a clip from the episode that featured contestants tackling Current Slang clues. One referred to an Italian fashion house that has become synonymous with good tidings, with the answer being "Gucci." It also described "thirsty" as "both dehydrated and too eager for approval."
A taste of the times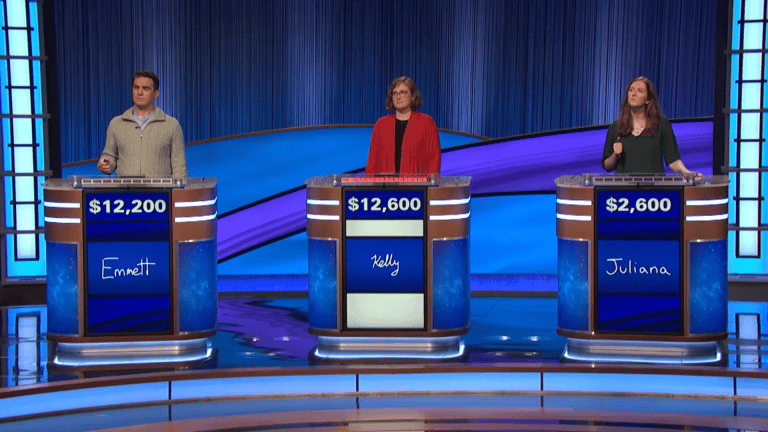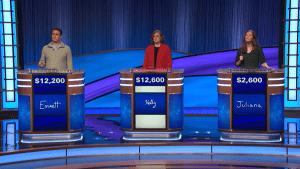 Explore this category decades ago, and a good thing would be "the cat's meow," while today the answer might be a simple "W." There's still a learning curve and evidence of the transformation American slang has undergone over the years; even host Jennings, 48, did not know all of them. For instance, one clue was "It sounds like it means 'stolen,' but this eight-letter compliment means your style is fierce." When contestant Kelly Shannon-Henderson answered "What is snatched," Jennings went with the flow and said "I am told it is snatched."


But one answer, in particular, came out as the star of Current Slang. The clue read, "'Y' is for this four-letter word, which can mean 'to throw' or be an interjection of joy." In response, Kelly said, "What is yeet?" This sparked a lot of amusement from Twitter. One user said, "'What is yeet' was a question on @Jeopardy so now I can die happy." Another posted, "haha Ken Jennings said 'yeet' on Jeopardy tonight." In response to this post, one replied, "And as a person of Ken's generation, I learned a lot from that category." In a similar sentiment, one user said, "'Yeet' was an answer on Jeopardy last night and it's probably the best thing that's ever happened to me while watching that show."
Could anyone have imagined what answers would appear in the show?