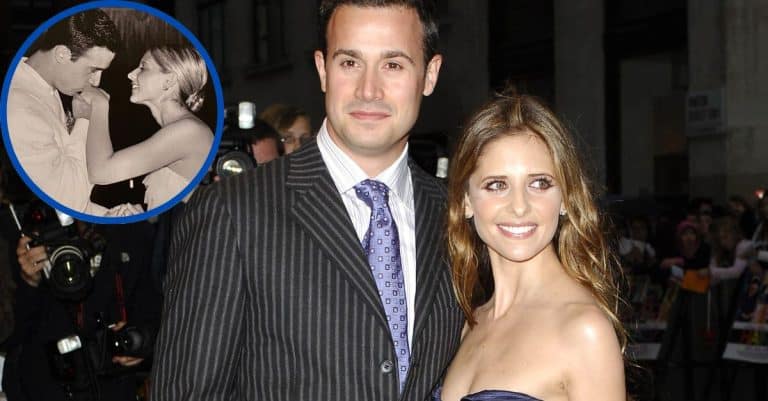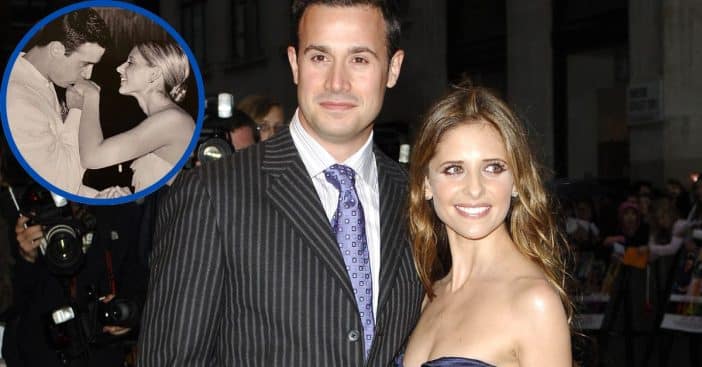 Last Thursday, September 1 marked 20 years of marriage between Sarah Michelle Gellar and Freddie Prinze Jr. Gellar marked the occasion with a series of photos that represent a timeline of their marriage. Several went to her and Freddie's Stories but one post remains on her profile that proves a picture is worth a thousand words.
The 1997 movie I Know What You Did Last Summer was meant to induce fear but instead it sparked love by introducing its two stars Freddie and Gellar to each other. It was a slow start, as the two started dating in earnest in 2000. Take a walk down memory lane for this happy occasion here!
Sarah Michelle Gellar shared photos to celebrate her wedding anniversary with Freddie Prinze Jr.
View this post on Instagram
As long-lasting posts and in her Stories, Gellar shared photos of herself and Freddie over the years. Some are recent and overs are from when they were just starting their journey as a couple. In fact, one was from as far back as their time on Howard Stern's show just before saying their vows. At the time, Stern did not see the relationship lasting and today, Gellar was only to happy to prove him wrong.
Well, their courtship almost didn't happen altogether. Back in January 2000, a mutual friend of theirs just happened to miss her flight to the west coast. Without a dinner companion, Gellar says "we decided to still meet and catch up." Gellar stood out from Freddie right away from subverting what he saw as the usual Hollywood actress diet of salads and instead "ate everything."
Freddie insists what they have is "legit"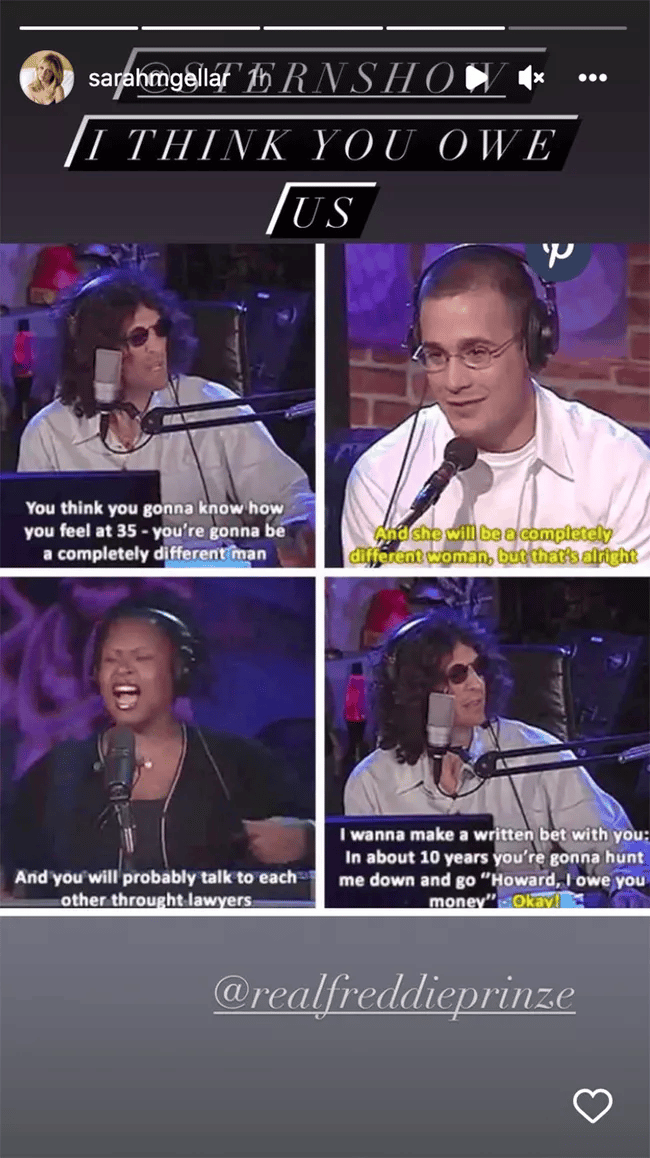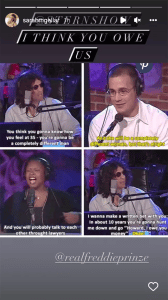 After Gellar engaged in some armed combat with a crab that soon after became dinner, Freddie says he realized, "Yo, my girl is legit." When his 20th anniversary with Gellar came, he supported her reminding Stern of the doubts he expressed over two decades ago. Back on her page, Gellar shared photos of that time Stern asked questions like "So you're going to marry Sarah Michelle Gellar, even though you know that won't last?"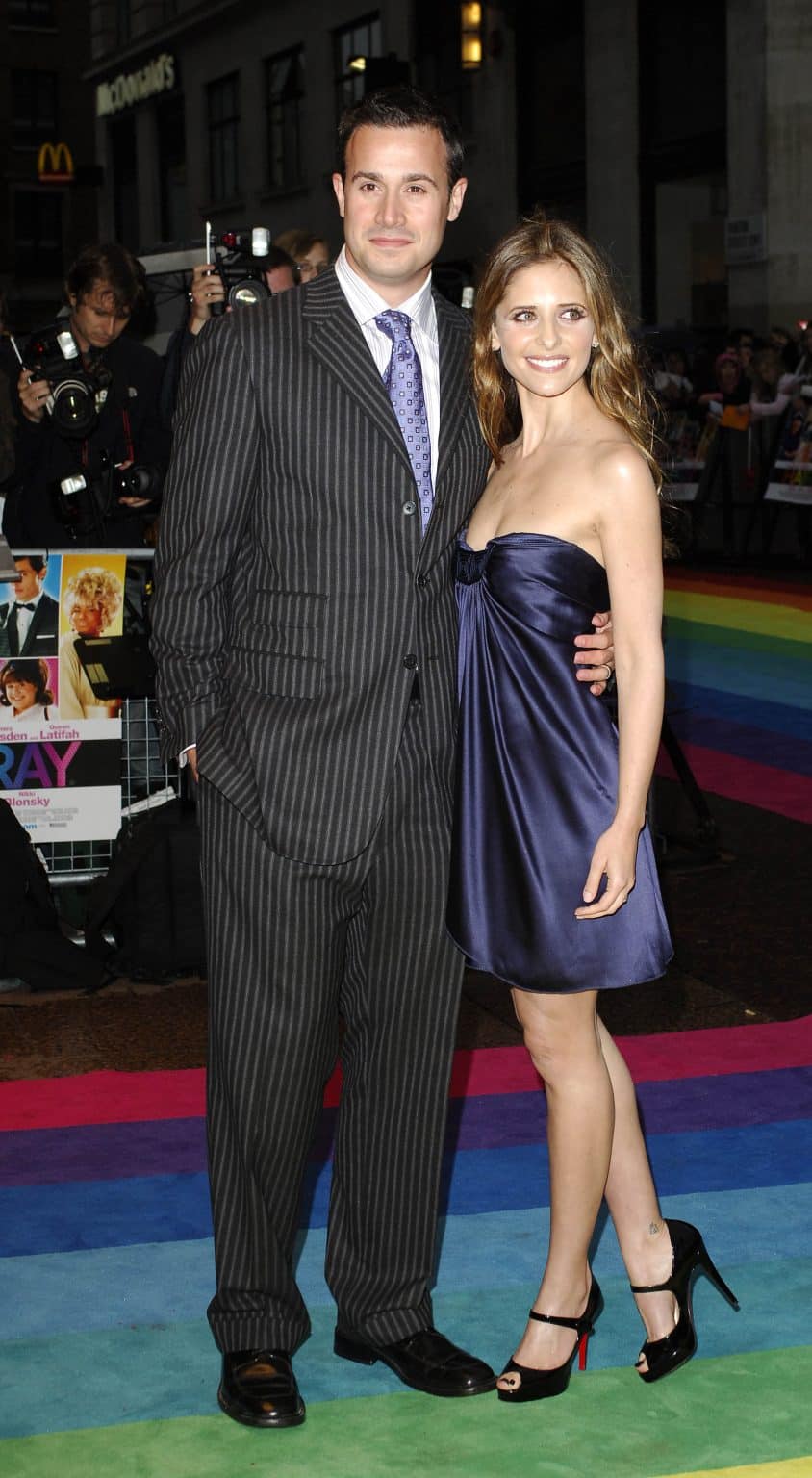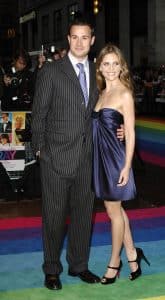 Freddie shared that image to his own stories and added, "She will not forget." She will also teach, though. Explaining their lasting relationship, not always common between two stars, Gellar advises, "to have a successful relationship, whether it's marriage, whether it's friendship, whether it's business, you have to put the time, if you want to see the results."
Happy anniversary, Sarah Michelle Gellar and Freddie Prince Jr.!