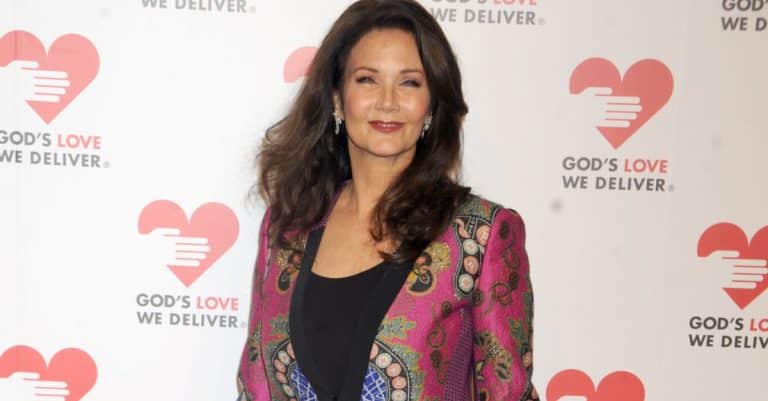 Lynda Carter punched, swung, and flew her way into our hearts with her performance as the timeless Wonder Woman and she's proven herself just as ageless decades later. She shares fashionable pictures to her social media and has been seen walking about Venice wearing a vibrant, floral outfit.
Carter is 71 as of this summer and throughout her career has branched out into music and film acting – though television largely dominates her filmography. In addition to fan events, she is staying in touch with her Themysciran roots thanks to her involvement in the latest Wonder Woman films. That's not the only way Carter is staying ageless, though. The proof is in the pictures.
Lynda Carter shows off a floral piece while walking the streets
An age-defying Wonder! Lynda Carter is still a superhero at 71 as she dazzles in floral attire  – https://t.co/fHExMokZja#News pic.twitter.com/eN3HEyXwpL

— Global Citizen (@djokaymegamixer) August 15, 2022
Recently, Carter was seen sporting a floral jumpsuit while strolling around Venice. The base is a soft off-white cream color and sports vibrant blue cuffs. It has a symmetrical arrangement of red flowers, vines, and orange-yellow shapes. Carter's brown hair is tied back, revealing a pair of white earrings. Her glasses are barely noticeable tucked among the loud, vibrant pattern.
On Twitter, Carter has shown other times she's looked ageless over the years, from her time with the Muppets to a look into the more vintage outfits still hanging out in her closet. The fashion icon doesn't just have shirts bedecked in flowers and paisley; she has kept her Wonder Woman costume, guarded carefully behind glass.
Looking ahead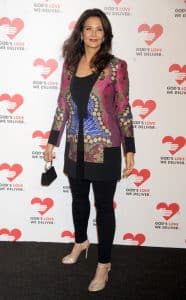 Wonder Woman has stayed a beloved part of many people's upbringing, be it through the '70s show starring Carter, the original DC comics, cartoon adaptations, or the latest Wonder Woman films starring Gal Gadot. Similarly, Carter has continued interacting regularly with fans. She had a cameo at the end of 2020's Wonder Woman 1984 as the mysterious warrior Asteria, and will be in the third film, so far known only as Wonder Woman 3, which currently as an unknown release date.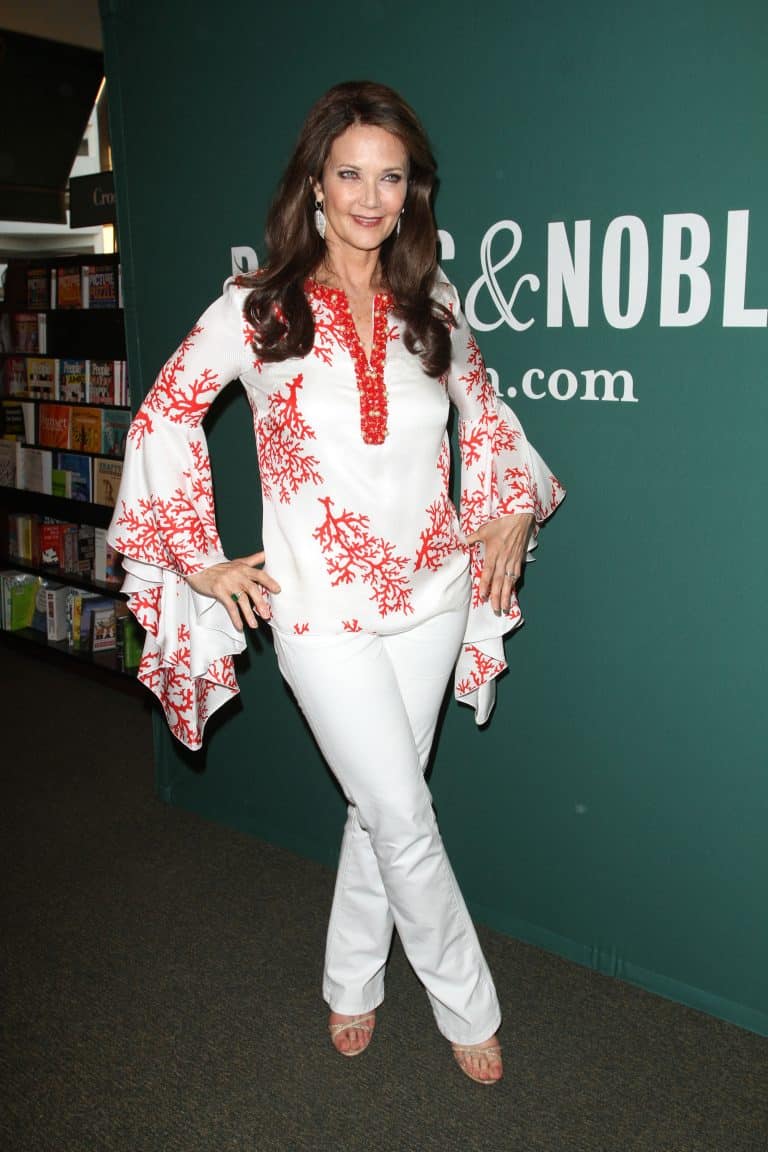 A mother of two, James, 34, and Jessica, 31, Carter is also the widow of lawyer and game executive Robert A. Altman, and has been transparent in her grief since his death in 2021. Sadly, she was also among those mourning a friend when Grease star Olivia Newton-John died just weeks ago, saying that she was "crushed" to learn "a true light in this world" was lost. Through social media, she has celebrated those lost and advocated for the disenfranchised.