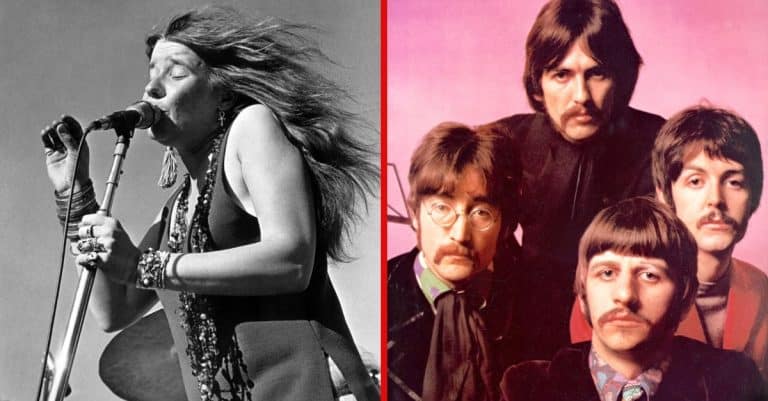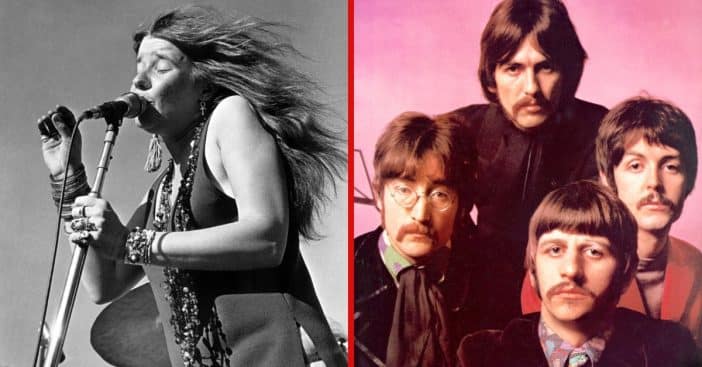 It's together as one whole that John Lennon, Ringo Starr, Paul McCartney, and George Harrison form the musical titan of the Beatles. But every band comes with members that are especially loved by fans and the Beatles are no different. For rock legend Janis Joplin, she once had McCartney as an audience member, an honor for any musical talent – but not the band member she would have wanted.
That title goes to Harrison, Joplin's favorite Beatle. So, when one member came to see her perform with her band, Big Brother and the Holding Company, it was an exciting experience but not the most exciting it could have been. The California-based psychedelic rock band gradually climbed its way to the top, so having such an esteemed audience member was exciting for Joplin, enough so that she wrote to her parents about the experience. Learn more about her case of Beatlemania here.
Janis Joplin wished George Harrison could have seen her perform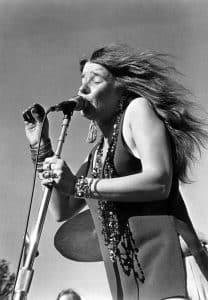 Growing up, Joplin embraced what she called a "misfit" image for herself, which left her ostracized throughout much of her school years. She idolized women who unabashedly stood out as she cultivated a musical career too. In the Haight-Ashbury district of San Francisco, Big Brother and the Holding Company gained a loyal following among the hippie demographic. The '60s were defined by Joplin trying to carefully avoid drugs, cement her musical presence, and bask in the revelation that she had a very famous audience member at one of the band's performances.
After McCartney attended a concert, Joplin shared the exciting news with her parents. "Speaking of England, guess who was in town last week – Paul McCartney!!! (he's a Beatle)," she wrote. "And he came to see us!!! SIGH, Honest to God! He came to the Matrix & saw us & told some people that he dug us." She went on, "Isn't that exciting!!!! Gawd, I was so thrilled – I still am! Imagine – Paul!!!! If it could only have been George….oh, well. I didn't get to see him anyway – we heard about it afterwards. Why, if I'd known that he was out there, I would have jumped right off the stage and made a fool of myself."
How Janis Joplin showed she was a George Harrison fan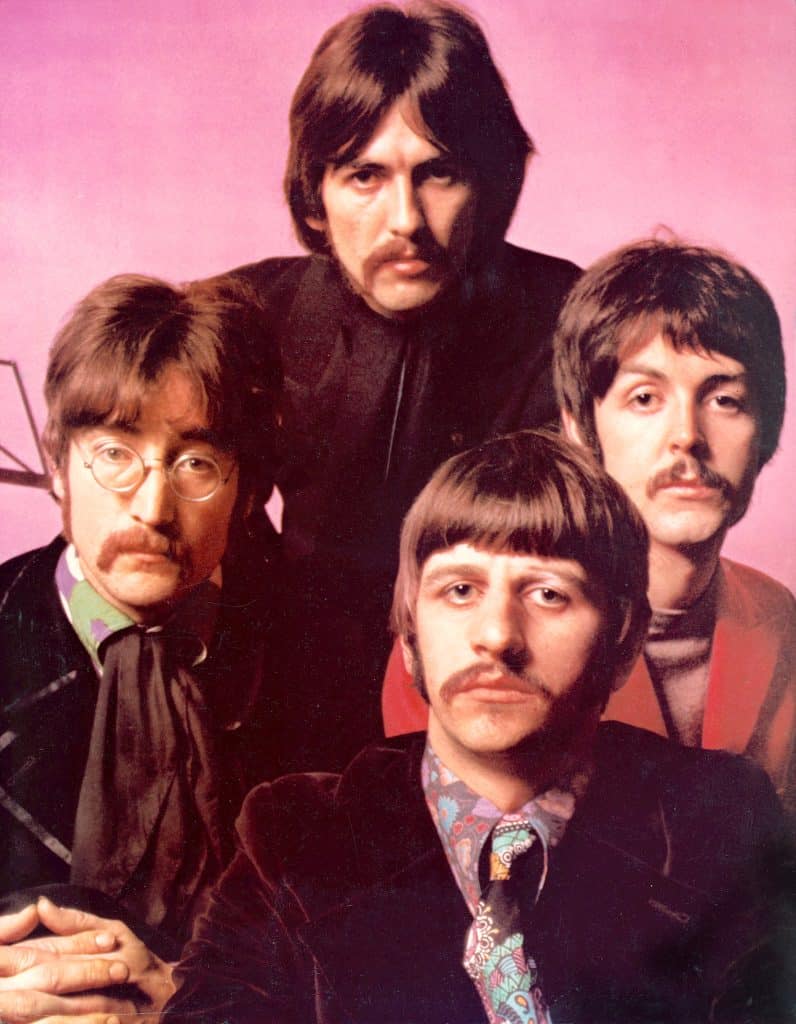 Reportedly, Harrison was Joplin's favorite Beatle to such an extent that she named her dog after the lead guitarist nicknamed the "quiet Beatle." She herself was known for subdued hobbies like reading backstage, though she also battled drug addiction, sometimes with explosive consequences. Ultimately, it was a heroin overdose in 1970 that took her life when Joplin was just 27. Her support for Harrison persisted, however. In 2011, her estate promoted The George Harrison Fund for UNICEF.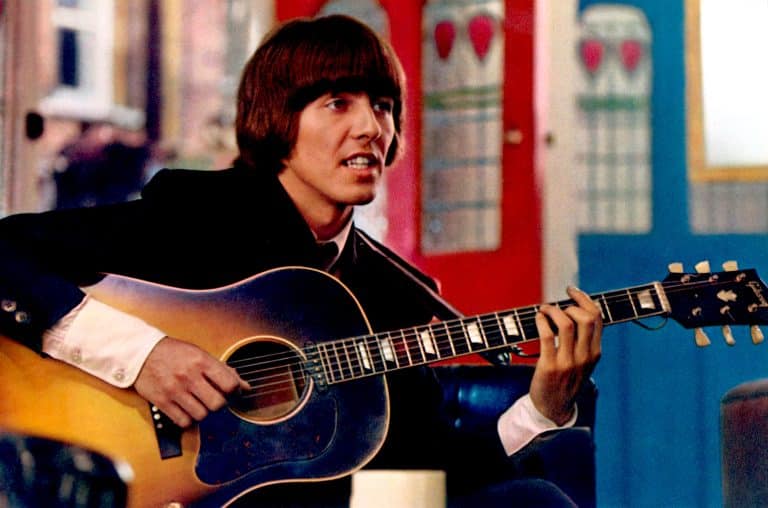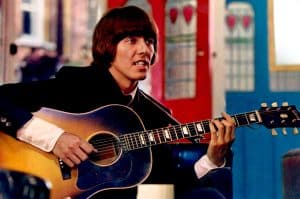 Ultimately, she would also rise to similar greatness as her idol, immortalized as one of the most successful women in the industry, responsible for five singles reaching the Billboard Hot 100. Her influence also bled into personal appearance, as Joplin got more people used to tattoos as artwork for the body, coupled with colorful hair accessories. Meanwhile, Harrison very publicly embraced Indian music and instruments, along with spiritual and transcendentalism. A letter home written today might have noted that both she and her idol became very influential in numerous cultural areas.