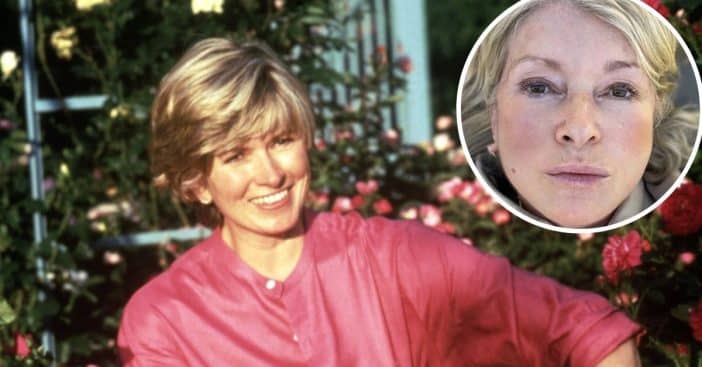 Martha Stewart has been in the news for the past few years for her "thirst trap selfies." In the photos, she gives a sexy pose meant to elicit a response. Of course, she had to post one on her 81st birthday! Martha celebrated her birthday on Wednesday and shared with fans how she celebrated the special day.
Martha captioned the selfie with pursed lips, "birthday selfie @prior to big bday dinner -we had a delicious lunch and just a bit too much @19crimes martha's chard." Many fans commented birthday wishes to the homemaking icon.
Martha Stewart celebrated her birthday with a new selfie
View this post on Instagram
Back in 2020, Martha posted her first "thirst trap," when she didn't even know what that was! She admitted, "I took a pool selfie photo by mistake. I was trying to take a picture of the beautiful turquoise planter at the end of the pool, but the camera was on me, so I just snapped it. It looked so good, so I posted it. I didn't know what a 'thirst trap' was, but now I do. Now I'm looking for the next thirst trap. I love doing those promiscuous, provocative things, because it's just fun."
View this post on Instagram
Martha isn't just lounging in the pool and taking "thirst trap" photos these days. She is opening up a new restaurant this month in Las Vegas. It will be located at the Paris Vegas hotel. The restaurant is called The Bedford by Martha Stewart and will cook up American food for guests. She also said that she's open to dating but hasn't found anyone worthwhile yet!
Happy birthday Martha and congrats on the new restaurant!