Back in June, Ozzy Osbourne underwent a major surgery of immense importance. His family has kept fans informed of his recovery with some promising updates, and on Sunday, he was seen walking with his family, including Sharon Osbourne, while using a cane.
The last major sighting like this was days after his procedure, when Osbourne was wheeled out of the medical facility using a wheelchair. Osbourne, 73, has been "recuperating comfortably," according to his own posts on Twitter, where he issued a big thank you for the fans who sent well wishes.
Ozzy Osbourne is seen again after surgery, now using a cane
Ozzy Osbourne walks with a cane after 'life-altering' surgery https://t.co/hLrkuLdEfg pic.twitter.com/1C11OFfv0I

— Page Six (@PageSix) July 19, 2022
Ozbourne was in Los Angeles when he was seen with his cane on Sunday. He was joined by several family members, including wife Sharon and daughter Kelly. They were visiting Osbourne's son, Jack, who is expecting a child with fiancee Aree Gearheart. Osbourne, who styles himself the Prince of Darkness, was wearing a black shirt and black pants with matching black sneakers.
His family walked behind him as he carefully descended a set of steps. Sharon was dressed in a blue shirt and denim jeans, while Kelly also sported blue and carried a tiny dog in her arms. Their destination was Jack's Los Angeles home.
What happened with the surgery?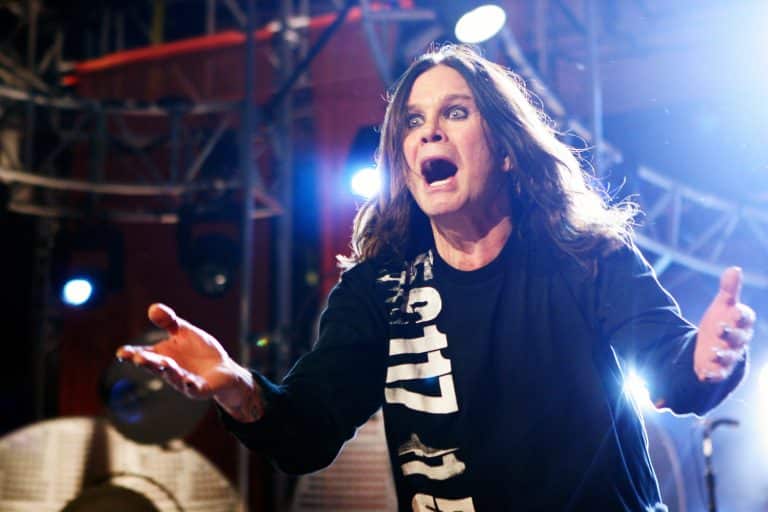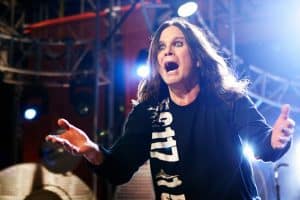 For the most part, Osbourne's family has provided updates on his recovery but did not immediately share information about the surgery. A report claims he had to have "major" surgery to realign pins in his back and neck. Back when the procedure was imminent, Sharon announced her own departure from London to be with him for the surgery back along the west coast U.S. She said of the surgery, "It's really going to determine the rest of his life."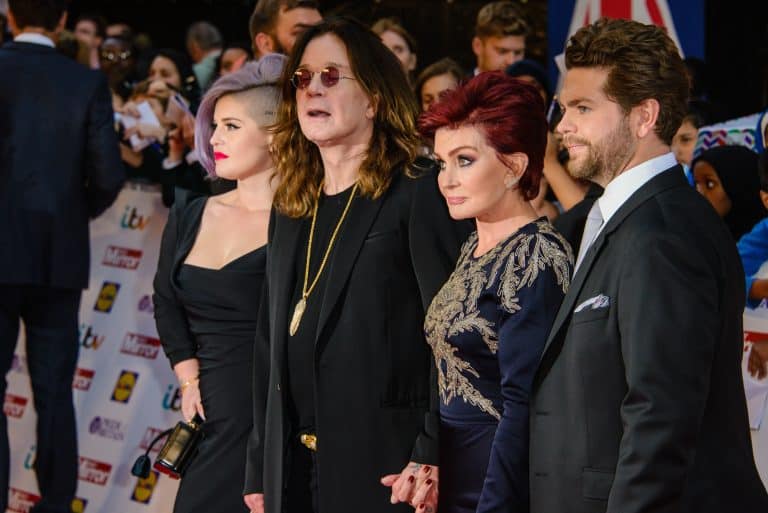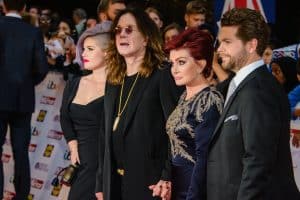 Back in 2003, Osbourne flipped his quad while driving it along his property. As a result, he suffered several broken bones and required emergency surgery. Then, in 2019, he fell in the shower and dislodged some of the screws in him. This also required back and neck surgery. Amidst all these worrying accidents, however, there is some good news for him, as both Jack is going to be a dad and his daughter Kelly is also pregnant; she is having a baby with her boyfriend, Slipknot band member Sid Wilson.