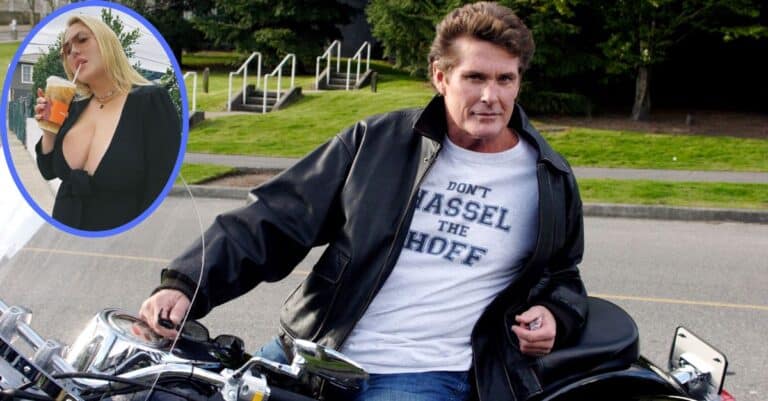 70-year-old David Hasselhoff is a man of many titles; the most-watched man on TV, an America's Got Talent judge, "The Hoff," and, of course, a father to daughters Taylor-Ann and Hayley. Hayley, 29, has also been making headlines through her own work as an actor and as a plus-sized model. She got to promote some of that body positivity on the runway recently for Miami Swim Week.
This runway walk is far from her first job in the public eye; that actually began when she was 14. But it marks the continuation of a big turning point in celebrating a person's curves, which Hayley got to do multiple times on Sunday with some fun, stylish bathing suits. Learn more about her story and eventful weekend here.
Hayley Hasselhoff hits the runway for Miami Swim Week
Hayley Hasselhoff, model and David Hasselhoff's daughter, celebrates her curves on runway for Miami Swim Week https://t.co/vgWqMCPPAS

— Fox News (@FoxNews) July 18, 2022
Miami Swim Week 2022 takes place from July 14 to July 21 and acts as a chance for swimwear designers to show off their merchandise. Hayley's runway appearances were for Cupshe x Tabria Majors, an inclusive swimwear line for plus-sized swimmers. She is known as a curve model and showed off some different looks this weekend. One was a neon-colored two-piece suit with a high waist. Its vibrant, contrasting colors were reminiscent of '80s outfits and gives the wearer the option to cover more if they don't want to go the bikini route.
But Hayley also showcased an outfit that shows off the wearer's curves in other ways with a black one-piece that had a plunging neckline. It also featured a black veil to billow gracefully all through her walk, and the dark colors were a powerful contrast to her blonde hair, which was pulled back tight in a ponytail to show off her subtle but flattering makeup.
A historic career that helps others
It was with Ford at the age of 14 that Hayley landed her first modeling job. She does have a filmography to her name, which includes a variety of types from Baywatch to The X-Factor: Celebrity. But right in the middle of all these titles is one that defines the work that's kept her attention all these years: Top Model Curves, a TV series she appeared in for two episodes. At the end of the day, Hayley is drawn to promoting self-love and embracing our bodies, however they might look. In 2015, she noted a gradual shift in the industry to follow this mindset. "Like with anything that society doesn't really understand, it's tricky," she explained.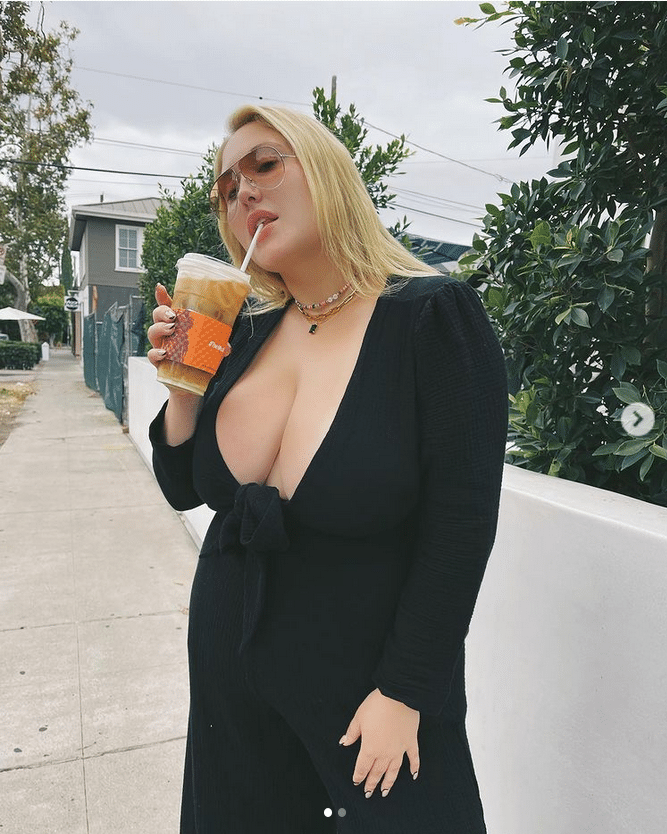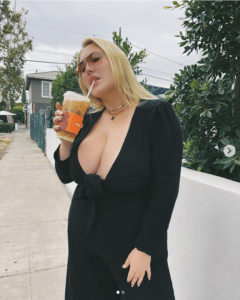 She went on, "In the modeling world, plus-size usually starts at a size 8 and goes up to a size 18. In society, you would think plus-size would be a 14 to 24, and rightfully so, because that's what you were taught to believe. The plus-size modeling industry is still a part of the fashion industry, and it's still a cutthroat industry. It's one that's been around for years. It's just one that hasn't been as publicized." Some have been more ahead of the movement than others and she points to Cosmopolitan since 2000. Hayley has also personally had support from within, thanks to the Hoff. "He loves it," she revealed. "I started when I was 14, so my dad was driving me to my jobs when I was a kid. He's so, so proud of me, and that's the biggest gift of all to me, to hear that my parents are proud of me."
Congratulations on the runway walk, Hayley!