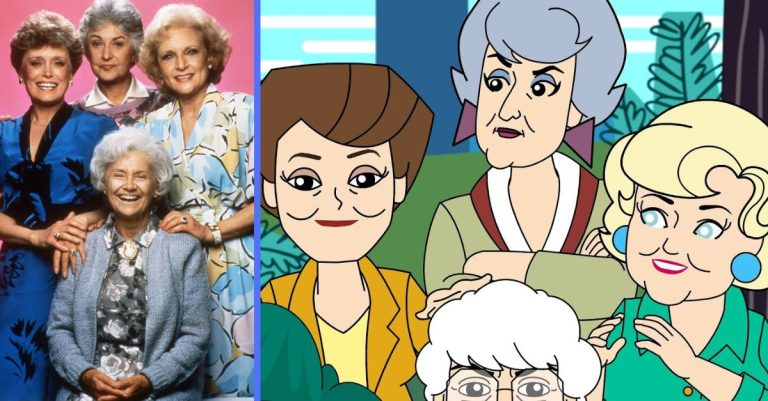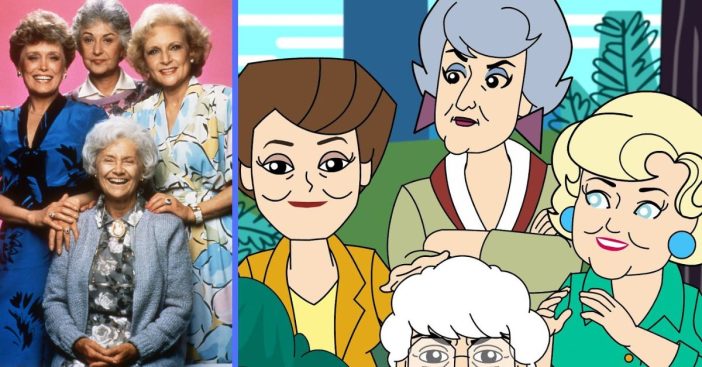 For almost 200 episodes across seven years, The Golden Girls brought viewers along for laughs – and sometimes tears – with the most iconic quartet of senior women on TV. Now, a pilot for an animated spinoff is aiming to capture that energy, this time with a sci-fi twist. It's called Golden Girls 3033.
Mike Hollingsworth created a five-minute pilot that uses original audio from the '80s series, which starred Betty White, Bea Arthur, Rue McClanahan, and Estelle Getty. In this medium, the pilot is able to pay homage to the original lines from the cast viewers fell in love with while adding new humorous twists through visuals. But where will this concept go from here? There may be a lot more in store for this spinoff.
A pilot for a 'The Golden Girls' spinoff presents 'Golden Girls 3033'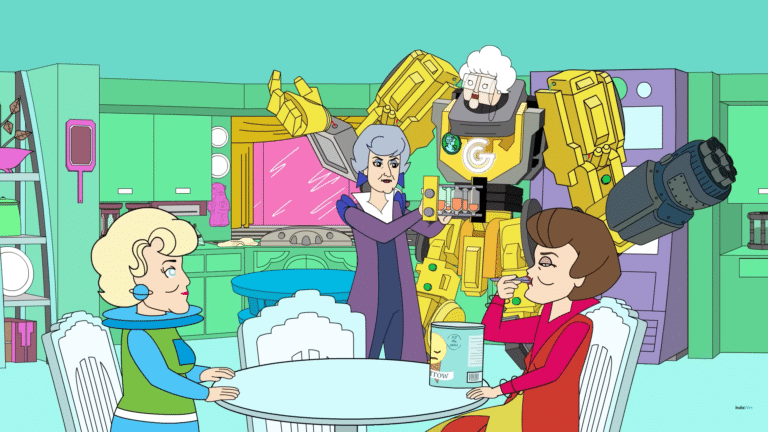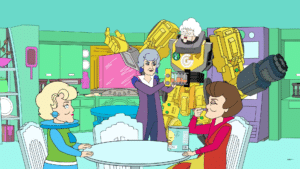 The video immerses viewers in its futuristic setting right away, with plenty of high-tech gizmos and even fashion seen throughout The Jetsons. The leading ladies are shown using these inventions, from a refrigerator that acts like a vending machine providing instant dessert, to robots capable of immediately repairing grave injuries. The theme song "Thank You for Being a Friend" is present as well, and begins in a familiar if robotic manner, then also incorporates some sci-fi lines, like mentions of carbon-based life.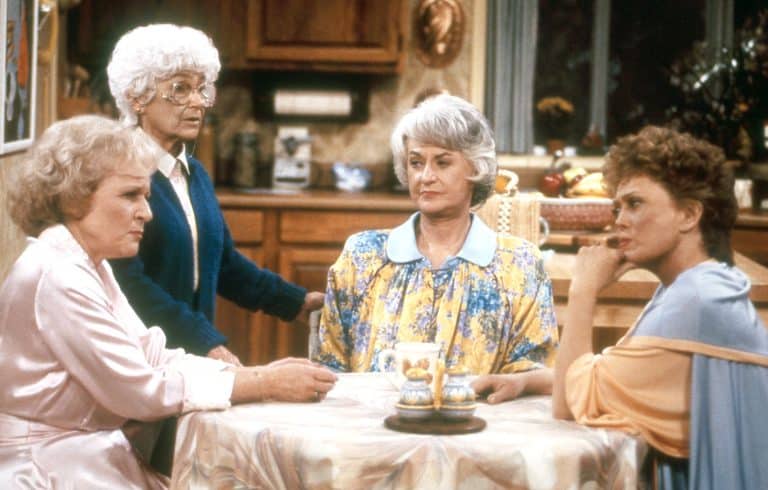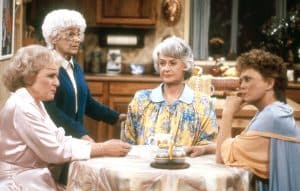 The idea of even thinking about touching something so treasured as The Golden Girls can seem daunting, but the comments on the video have been full of positive feedback. This is helped by the fact that Hollingsworth is essentially providing colorful cartoon animation over the lines spoken by the original stars, complete with the familiar appreciative laugh tracks. The animation project even uses the actresses' likenesses for each character model. So, just where does Hollingsworth want to go with this idea?
Will audiences be served up more cheesecake?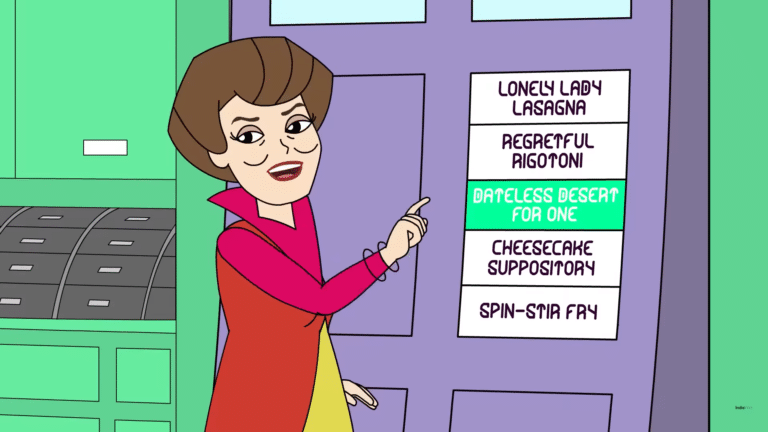 Hollingsworth shared the video to IndieWire, which in turn has it on YouTube with a premise explaning the backstory to Golden Girls 3033: "In 1513 Ponce de León sailed to Florida in search of The Fountain of Youth. His inability to find it is said to have driven him mad. The fountain would remain undiscovered for another 480 years. That's when four retired women, Dorthy, Rose, Blanche, and Sophia, found it on the grounds of their senior living facility in Miami."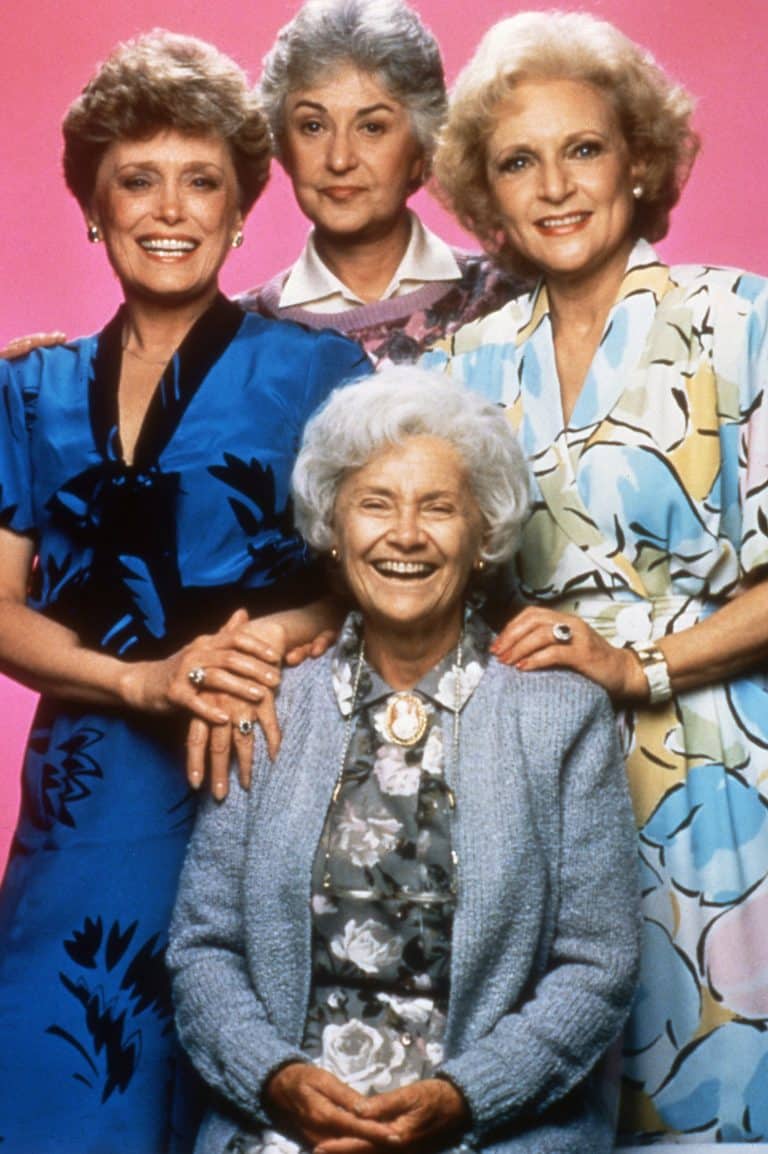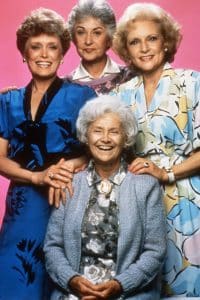 Hollingsworth is already a familiar face in the world of animation, even for mature audiences, having served as supervising director for BoJack Horseman. His other credits include Inside Job and Tuca and Bertie. Working on other projects, directions, and demands left Hollingsworth craving a chance to follow his own ideas. "Out of frustration, I just started coming up with the craziest ideas, like the most ridiculous concepts," he explained. "I was just riffing in the directors' room at BoJack, like, 'Well, of course, I'm also working on a show — it's The Golden Girls, [but] they find the fountain of youth, and now they're in the future.' It made all the directors laugh, so I would return to it conversationally." Hollingsworth ultimately calls this "a celebration of the material. He went on, "With this concept, you're getting the original performances. These are the words that Susan Harris wrote, and these are the performances that she oversaw as a director."
While there are legal technicalities to work through, Hollingsworth has said he's had interest from some networks to fully commission Golden Girls 3033 as a series. His ideal home for it would be Hulu or Disney+. Would you watch a full series of this? Check out the pilot below!