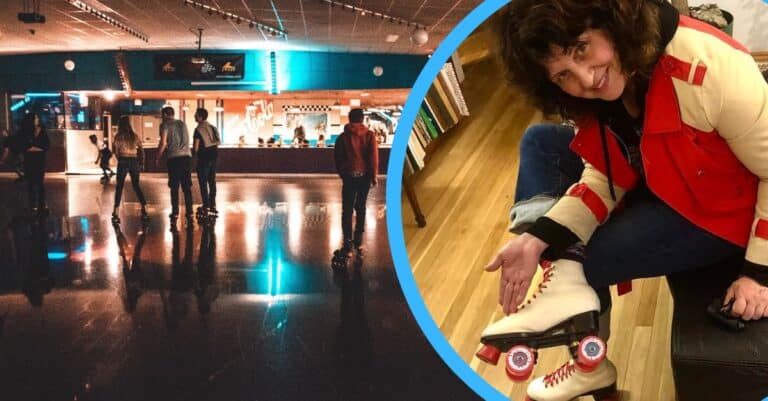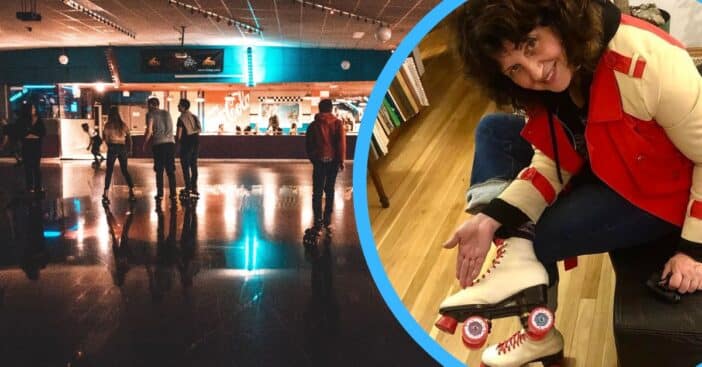 The '70s and '80s represent a time when rollerskating enjoyed abundant popularity and the roller rink was the place to be. Renée Forrestall, now 60, took full advantage of this activity with a pair of roller skates of her own that saw abundant use decades ago. Ultimately, those ended up sold at a yard sale hosted by her college at the time, gone forever.
That is, until recently, when Forrestall began longing for the rink again. Fully prepared to enjoy skating once more, Forrestall sought out a pair of roller skates; some searching on Facebook Marketplace saw her cross paths with a familiar sight: the very same pair she wore and sold some 40 years ago.
They don't make them like they used to
Roller skating at the rink came with a lot of appealing draws in the '70s and '80s, and some of those same appeals saw it enjoy renewed popularity during the pandemic. It can be as social or as isolated as the skater wants it to be. Some good tunes mean fun expression through dance. It's an engaging exercise and, for those who were doing it decades ago, it comes with that familiar ache of nostalgia. For Forrestall, she wanted to feel a sense of balance again and liked when she could feel some solitude, looking inward while on her trusted skates.
Though decades ago she loved the activity, she sold the gear at a yard sale – and regretted it ever since. Nearing her 60th birthday, she wanted to revisit the sport again. She documented this journey on TikTok. At first, she acquired a modern pair. But they weren't right – she said she was "disappointed that they weren't made as well as they used to be." So, Forrestall decided to seek out a vintage pair, something from skating's zenith.
Cinderella roller skate moment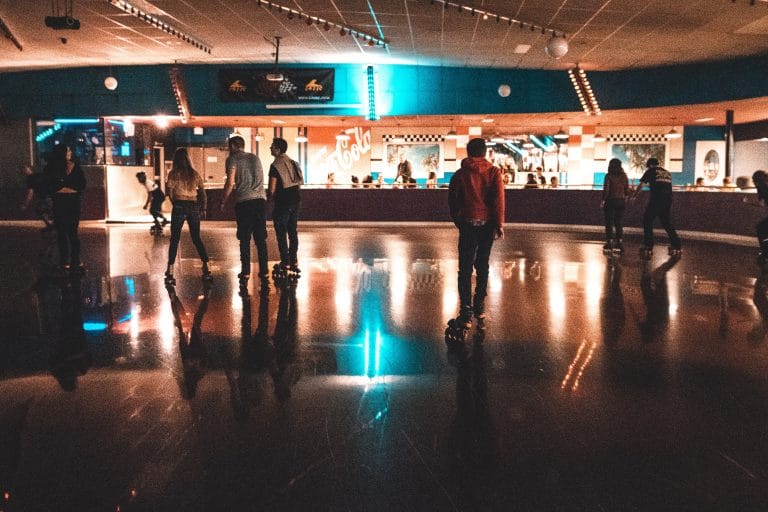 There are all sorts of ways to buy just about anything today, including items made decades ago, from vintage toys to discontinued glassware. Forrestall searched around and found a listing just two hours after it went live. "The seller didn't know what size they were, but they were a great price and looked like the ones I had as a teenager," she noted. "I noticed they were pretty dirty, but I tried them on and was surprised how perfectly they fit." In fact, she called putting them on a "Cinderella slipper moment."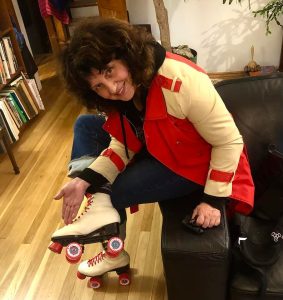 That's because it was Cinderella's slipper. Except instead of a glass shoe, it was the very same pair of skates Forrestall sold. How does she know? She looked inside and saw her name, just as it had been, written there. One exchange of $40 later, the skates were hers, bought back from a man named James Bond of all things. Bond was selling his mother's estate and did not live very far from Forrestall. Among his mother's belongings was a book called Roller Disco Dancing that further made him think of Forrestall and inspired him to give this to her as a gift. It turns out that book came from Dartmouth Regional Library, where Forrestall had worked around the time she sold her skates.
Have you been reunited with old possessions from years ago, and what would you like to see again?