Her majesty's new hairstyle was spotted in a photo shared on the royal family's official Instagram page. Queen Elizabeth II is seen donning a shorter hairdo as she greets Margaret Beazley, the Governor of New South Wales, in Windsor Castle, England.
Although the change is not so drastic from her former longer and looser curls, the public was quick to notice, judging by comments on the Instagram post. "The Queen looks wonderful! Her new summer hairdo looks perfect," one commented. "Love your new hairstyle, your Majesty," wrote another. "I love the Queen's new hairstyle!!!" someone else added.
The Queen's hairstyle
View this post on Instagram
The British monarch debuted the new hairstyle in a meeting with the Archbishop of Canterbury before her meeting with Beazley, where the hair was more noticeable. For both engagements, her dressing oozed summer as she wore frocks with floral prints, one pink and white rose-patterned dress, and another bright yellow ensemble with blue cornflowers.
Admirers love to observe the Queen's looks, from her jewelry to her hairdo and color choices. People even read meaning into the details of the royal's fashion. According to royal fashion adviser Angela Kelly, everything is intentional.
"Our role as her dressers is to ensure that Her Majesty is appropriately attired for each occasion," Kelly mentioned in her 2019 monarch-approved memoir, The Other Side of the Coin. Kelly disclosed that during the pandemic, she had to double as the Queen's hair stylist while salons were closed due to the lockdown. She recalls that it was a challenging task, and she often had to excuse herself from the job with some gin and tonic.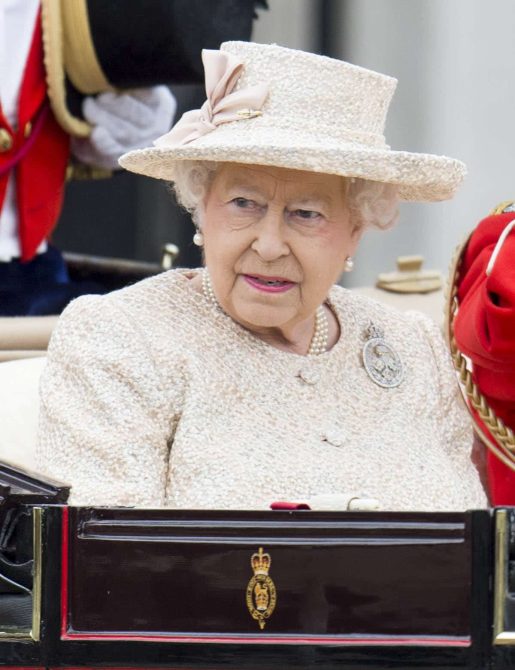 "So while The Queen was under the dryer, I said to her, 'I'm off for a stiff drink because this is so stressful, getting it just right for you,"' Kelly wrote.
What's The Queen Up To?
Since her husband, Prince Philip passed away in April 2021, the Queen has reduced her public appearances. Earlier this year, she tested positive for COVID-19 and disclosed during a virtual visit to the Royal London Hospital that catching covid left her "very tired and exhausted." Her Platinum Jubilee celebration was a pleasant topic all over the British media and globally. The four-day celebration commemorated her 75th year as Queen; however, she only appeared twice during the four-day events due to some discomfort and mobility problems.
Buckingham Palace released a statement regarding her absence. "The Queen greatly enjoyed today's Birthday Parade and Flypast but did experience some discomfort. Taking into account the journey and activity required to participate in tomorrow's National Service of Thanksgiving at St Paul's Cathedral, Her Majesty, with great reluctance, has concluded that she will not attend," the statement read.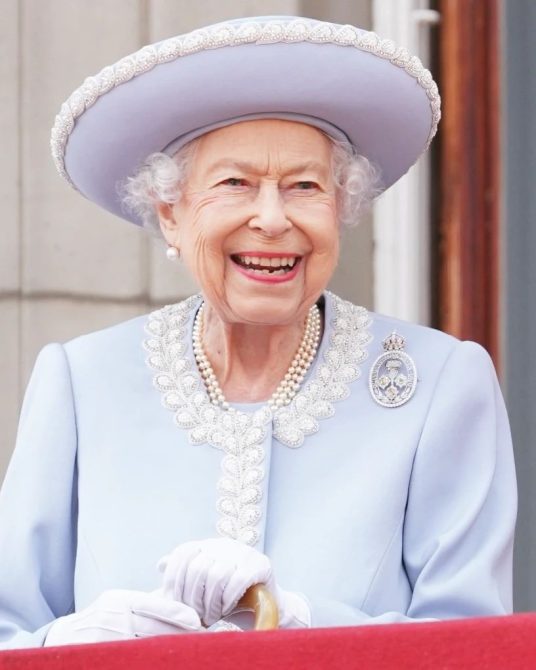 To close out the Platinum Jubilee four-day celebration, the Queen made a surprise appearance on the balcony of Buckingham Palace for a few minutes. She stood on the balcony alongside Prince Charles, Prince William, and their wives, Camilla, Duchess of Cornwall, and Kate, Duchess of Cambridge. Prince George, Prince Louis, and Princess Charlotte also appeared on the balcony with their great-grandmother.