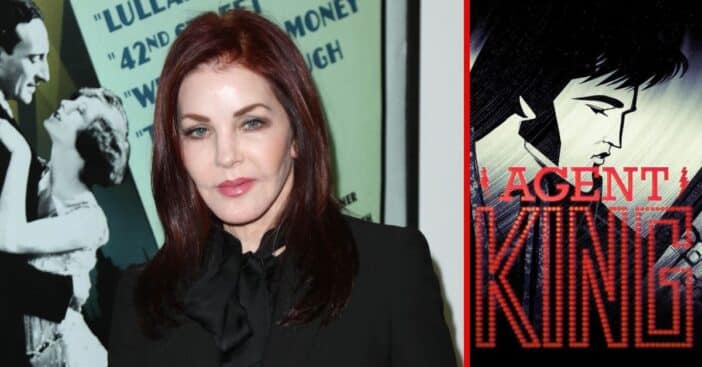 Though Elvis Presley died in 1977, people continue to find fascination in his life, enough so that it still inspires all sorts of media. The latest entry in this collection is an adult animated series called Agent King, presented by Netflix. Priscilla Presley has seen the scripts and voiced concern on more than one occasion.
Priscilla is actually an executive producer for the project, whose plot presents Presley as a secret government agent whose life as a star was a cover story. With her firsthand access to the scripts, she has disagreed with some choices, especially dialogue attributed to the King. Learn more about the project and the areas of disagreement here.
Agent King is reporting for duty
Just seen at #AnnecyFestival: New image from Agent King, our upcoming series with @netflix. pic.twitter.com/jA2gJXoU65

— Sony Pictures Animation (@SonyAnimation) June 15, 2022
Sony Pictures presents Agent King, to be streamed on Netflix. The official synopsis reads, "Elvis trades in his jumpsuit for a jetpack when he joins a secret government spy program to help battle the dark forces that threaten the country." It is an adult animation program that uses light and color to capture the feel of those rocking decades, as some recent live-action biopics have managed to achieve.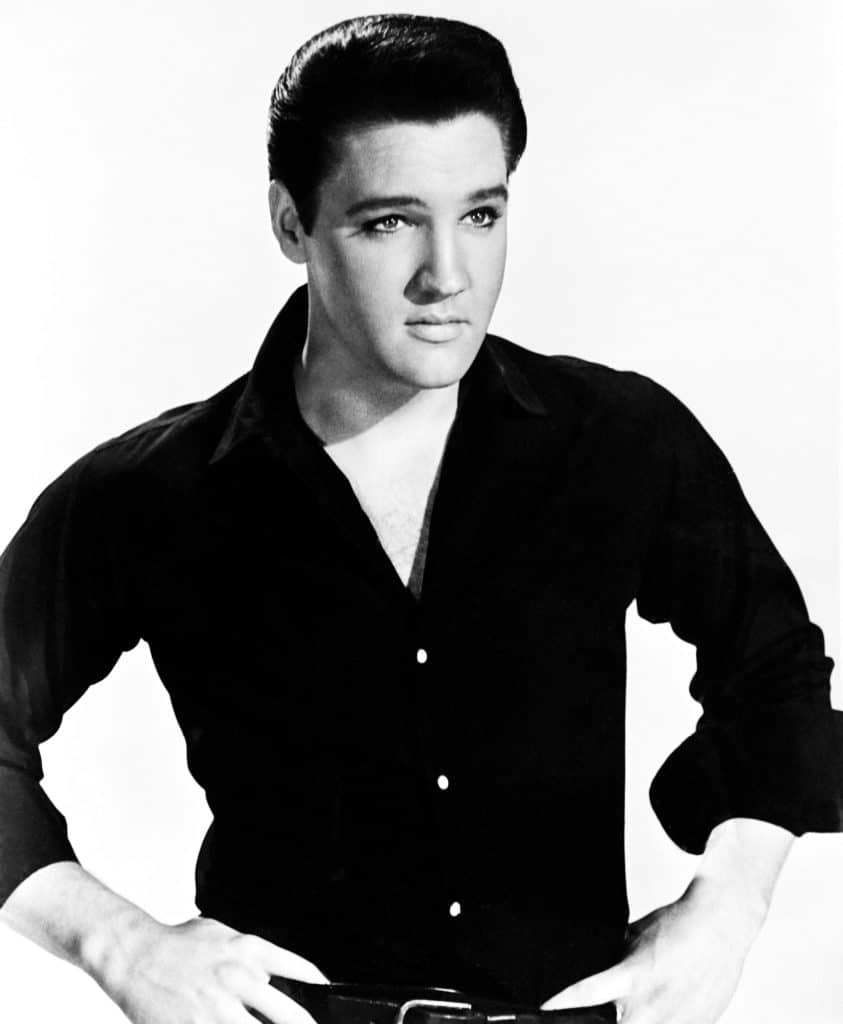 Responsible for this artistic endeavor is, in part, character designer Rob Valley, "who dedicated endless hours to drawing Elvis," according to the studio. Valley says he made it his goal to draw Elvis looking "adorable and dangerous." Images of the final result were presented at the Annecy Festival along with a trailer. There is no confirmed voice cast by time of writing.
Priscilla Presley weighs in on the project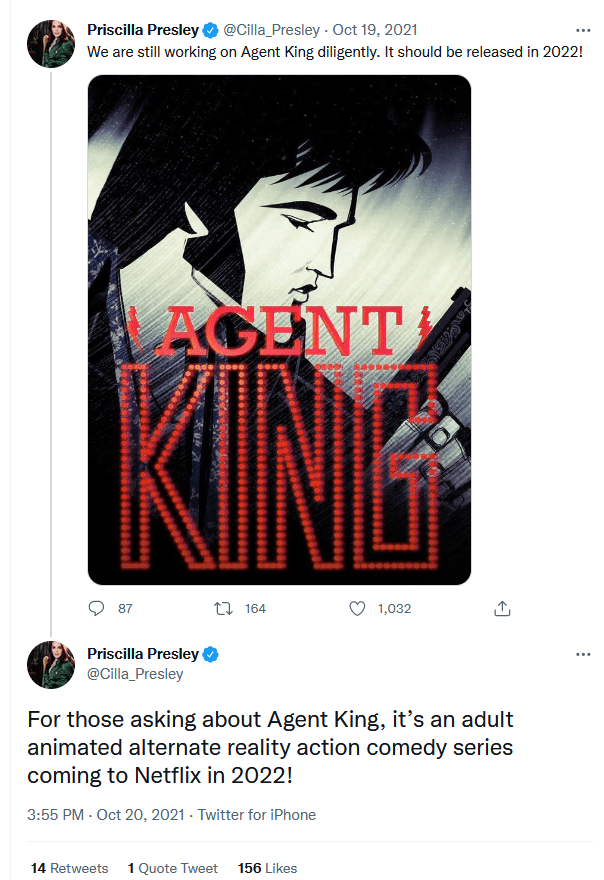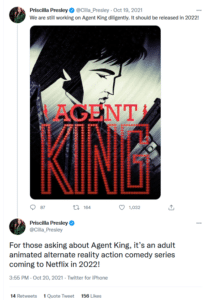 Priscilla, who was married to Presley from 1967 to 1973, joins executive producer, showrunner, and writer Mike Arnold as part of the team sending Agent King out into the field. She has admitted to providing feedback that called for changes to the script, while also keeping her social media followers updated on just what this unique plot is. For instance, she explained the animated medium Agent King would be presented in, and shared an anticipated release date of 2023.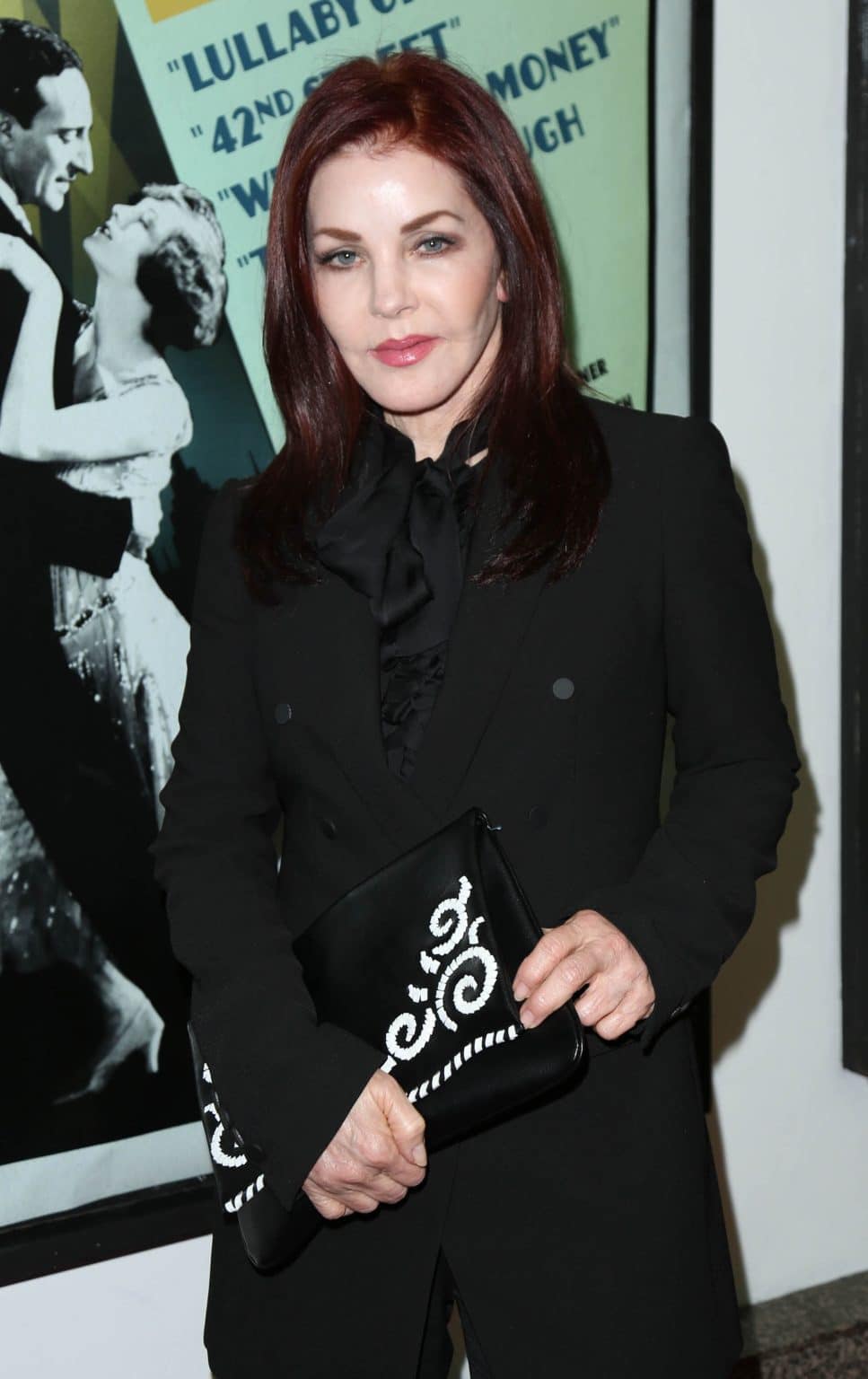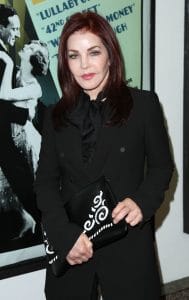 "I read the scripts. I worry about the scripts because it's an adult animation," she also admitted. "So you're leaving it to Sony and Netflix because that's who has it. Sometimes the script comes in and I go, 'God, Elvis never would say that!'" She pointed to one specific example, where the line "Get it yourself" comes up while Presley speaks with the commander of the spy agency. Priscilla did not hesitate to go to the writers and ask for lines like this to be removed.
Will you be watching this action-packed twist on Presley's life?