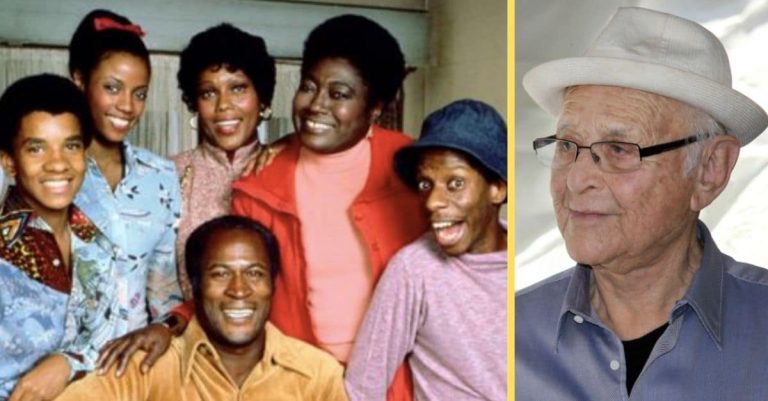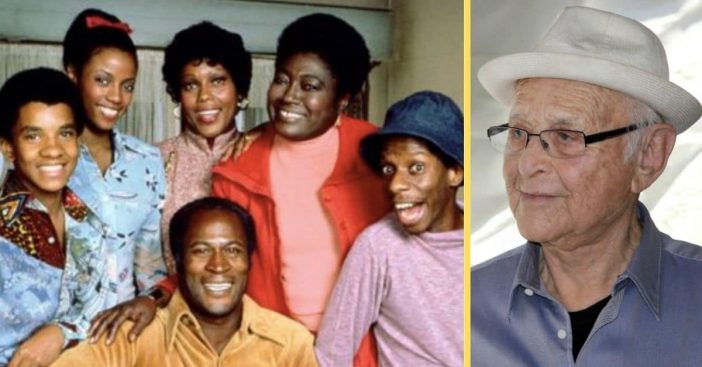 An animated reboot of 'Good Times' is in the works at Netflix.
The show will be produced by Norman Lear himself in addition to other well-known producers in the TV industry. 
It will tackle a new story but follow the same foundation as the original show. 
Netflix has officially ordered an animated Good Times series from Norman Lear himself, Stephen Curry, and Seth MacFarlane. Carl Jones is reported to create, showrun, and executive produce the project. The show is set to follow "the Evans family as they navigate today's world and contemporary social issues. Just as the original did years ago, 'Good Times' strives to remind us that with the love of our family, we can keep our heads above water."
Jones says in a statement, "It's a dream come true to be working with the legendary talents of Norman Lear, Seth MacFarlane and Stephen Curry. We are excited to carry on the original legacy of 'Good Times' — but now animated and a little edgier. Let's just say the struggle has just gotten strugglier."
Netflix orders animated 'Good Times' series
Also included in the production process is Brent Miller. Unanimous Media co-founder and chief creative officer Erick Peyton. Plus, Unanimous' Jeron Smith and Fuzzy Door's Erica Huggins. It was Peyton who actually began entertaining the idea for a Good Times reboot, specifically for animation.
RELATED: Will There Be More Live Nostalgia On ABC After 'All in the Family', 'The Jeffersons'?
"Unanimous is all about authentic partnerships and this team felt genuine from the beginning," Curry and Peyton say in a joint statement. "'Good Times' strives to remind us that with the love of our family we can overcome any obstacle. We think, now more than ever, the world needs to see a show with hope and positivity."
Some aspects will be the same, others different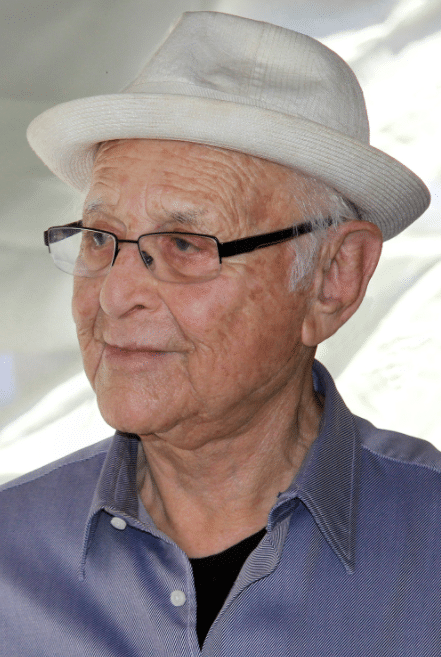 The news comes shortly after it was announced that One Day at a Time was also getting a special animated episode reboot. Good Times resurfaced following the success of the Live in Front of a Studio Audience aired. It showcased live reboots of both All in the Family and Good Times. "We can't think of anything better, at this time in our culture, than a reimagining of 'Good Times' animated," Lear and Miller say in a joint statement.
"In a year filled with darkness, this is one bright light we won't soon forget. Thank you, Sony. Thank you, Netflix. Bless us all." The animated reboot is inspired by the live-action show and will tackle a new story but have the same foundation behind it as the original.
Excitement for the modern-day twist on the show to come!
MacFarlane and Huggins have also released a joint statement on their excitement to be working on the reboot. "It's a thrill to be partnering with Norman Lear and to help bring new life to his groundbreaking show 'Good Times,' through the talent and personal stories of Carl Jones and the team at Unanimous. Animation is the ideal medium with which to reimagine the original show, and through the lens of Carl's sharp, biting humor, audiences will grow to love these classic characters all over again."