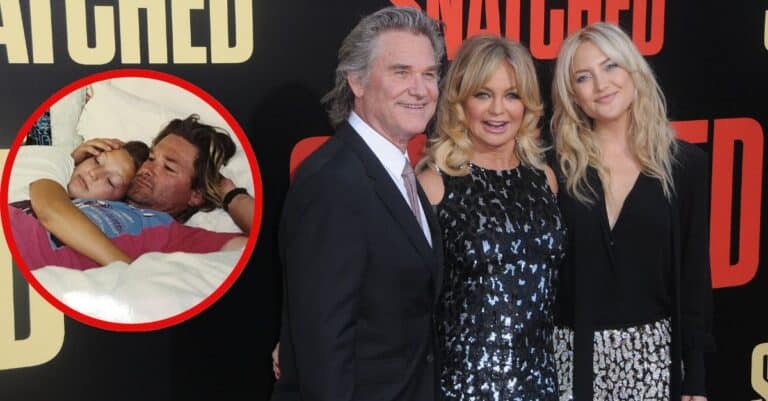 Dads around the country were celebrated this weekend for Father's Day and actress Kate Hudson considers hers the best of the bunch. Russell has been a father figure to her since his relationship with Goldie Hawn solidified into a long-term partnership and Hudson put some of her feelings into words in a tribute post.
Those words were enough to move the Overboard actor to tears, according to Hawn, who showed Russell the post and accompanying photo Hudson shared to Instagram. In return, Russell says he considers himself the luckiest father in the world. Take a look at the sweet exchange here.
Kate Hudson shares a heartfelt Father's Day message for Kurt Russell
View this post on Instagram
On Father's Day Sunday, Hudson shared a photo of herself and Russell from years ago. In it, Hudson is using her dad as a pillow while Russell holds her securely. In the photo, Russell, now 71, still sports his usual head of wavy brown hair, as opposed to the silver streaks he's rocking today. In the caption, Hudson writes, "Fun, adventurous, passionate, determined, honest, devoted, amazing father and the best head of hair in Los Angeles! Lucky us! Love you Pa! Happy Fathers Day."
The sweetness just continued, though, thanks to Hawn ensuring Russell saw this message. Hawn shared that Russell responded, "Birdie, mommy just showed me this picture, this is perfect Father's Day present. I've never seen it before. Wow..it's a killer. Lotta water under the bridge…it's kinda hard to see it though cause all the water seems to somehow have found its way into my eyes…thanks for making me the luckiest father in the world sweetheart. I love you, Pa."
Lots of love between family members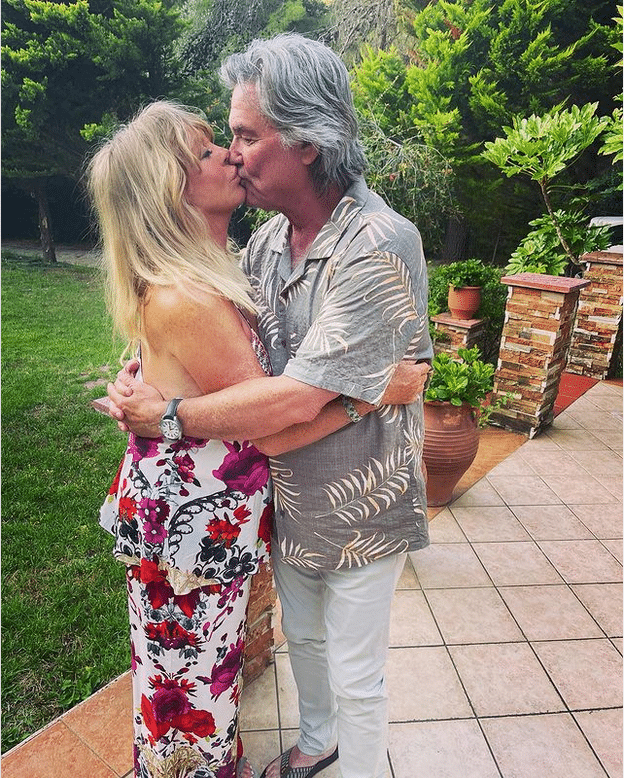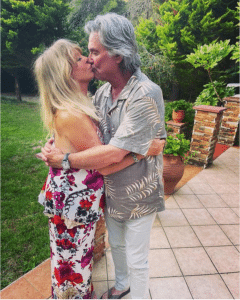 Russell does not have an official Instagram account of his own, so Hawn acted as a vital line of communication. Hawn, like Hudson, also shared a Father's Day message for Russell over the weekend. "How can I explain the gratitude and love I feel for the greatest father who has given us all so much in this life," she wrote, throwing in some hearts and kisses to complete the message.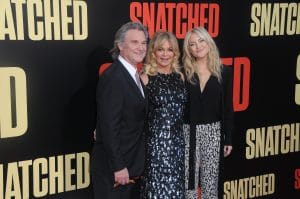 It is accompanied by a photo of Hawn and Russell sharing a kiss of their own, likely a recent one based on Russell's head of silver hair. Russell has been the subject of a lot of love and gratitude from Hudson, who makes it no secret she and her brother Oliver consider Russell to be their father figure. She certainly made the heartfelt emotions apparent this Father's Day!