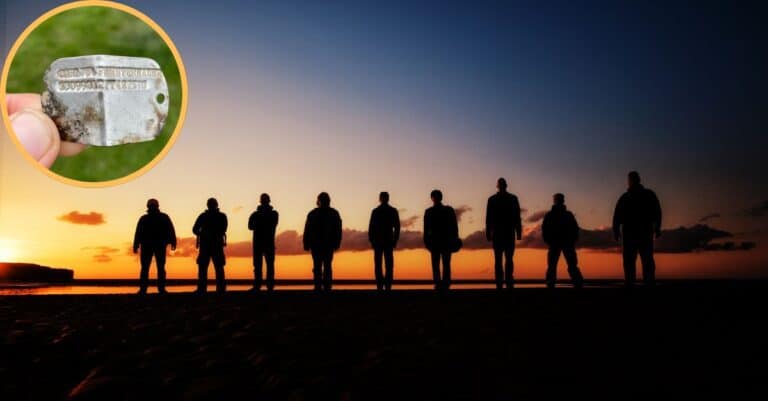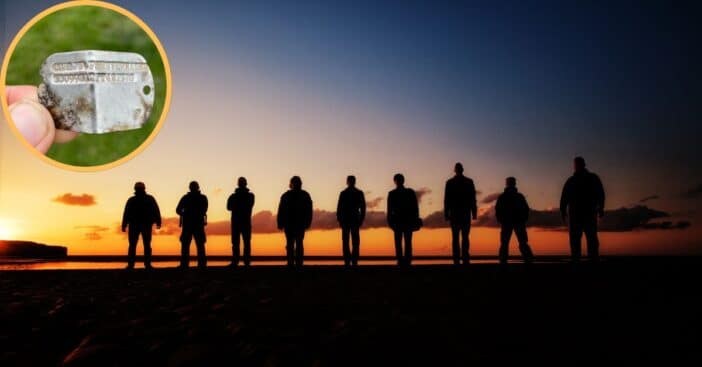 The dramatized story of the 101st Airborne Division's Easy Company was presented to the world by the Band of Brothers series led by Steven Spielberg and Tom Hanks. Two decades after this series and 78 years after D-Day, some of the Company's tags have been found.
The tags were found in Aldbourne, Wiltshire, a provincial location in the United Kingdom, and belonged to Carl Fenstermaker and Richard A. Blake from their time in World War II. The story of this discovery will be the subject of a subsequent documentary called Uncovering the Band of Brothers, presented by the leader of the team who uncovered the tags.
A team discovers the tags belonging to 'Band of Brothers' company members
Our new Band of Brothers archaeological discovery is making news around the world

We were lucky enough to join Operation Nightingale (@breakinggroundH) on their Wiltshire dig where we found a dog tag belonging to Easy Company's Carl J. Fenstermaker.https://t.co/C99O2gtGPO pic.twitter.com/4duPMEWKwl

— Dan Snow (@thehistoryguy) June 6, 2022
The team of Dan Snow had been digging in Aldbourne, Wiltshire, where archeologist Richard Osgood unearthed tags belonging to Blake and Fenstermaker. The Company had been stationed there before the D-Day invasion of Normandy during World War II. Breaking Ground Heritage supported a team of experts from Nightingale and Aldbourne Heritage Centre to run the operation.
History Hit, owned by Little Dot Studios, will host the Uncovering the Band of Brothers documentary, which will be supplemented by a podcast. "World War II is an incredibly important and emotive period in history," says Snow, "and it's only right we shed light on those who gave up their lives to protect their own and other countries. As we celebrate 78 years since D-Day, I'm proud we have found further soldiers from within the Band of Brothers who deserve recognition." The documentary will air this month.
Remembering the Easy Company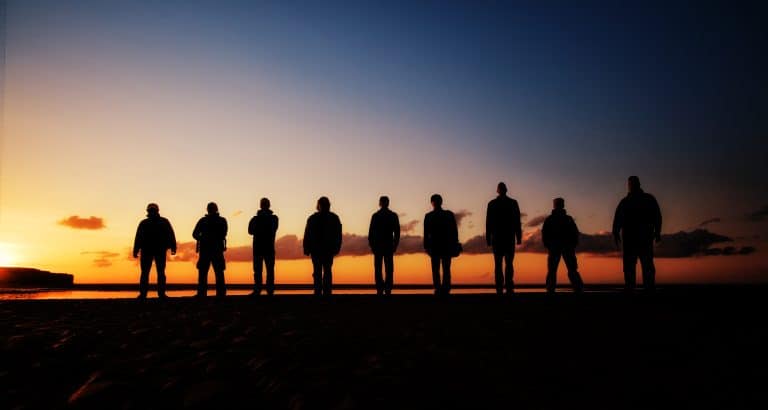 D-Day took place on June 6, 1944, and marked a significant shift in the trajectory of World War II, especially along the Western Front. As for the Easy Company, known also as the E Company, they were in part responsible for securing safe passage for the Allies as they launched this definitive mission. While they had been in Aldbourne, there had actually been a protest against leadership and conflict between Richard Winters and Herbert Sobel. On D-Day, they took down heavy German weaponry that threatened the incoming Allies. Most of the notable commanders died well after World War II, though not before their testimony was collected to record the Company's history.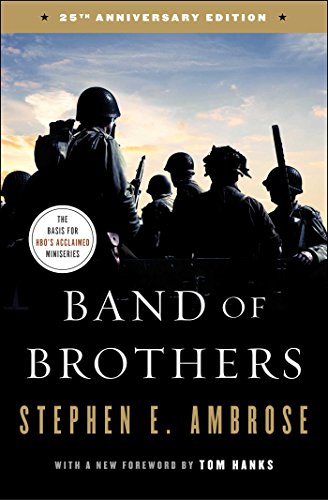 Their struggles are chronicled in the book Band of Brothers by Stephen Ambrose along with the HBO documentary of the same name spearheaded by Spielberg and Hanks. In 2001, it secured Golden Globe and Emmy Award wins for best miniseries. The discovery of this Band of Brothers' tags truly does mark turning a significant page in the history books.