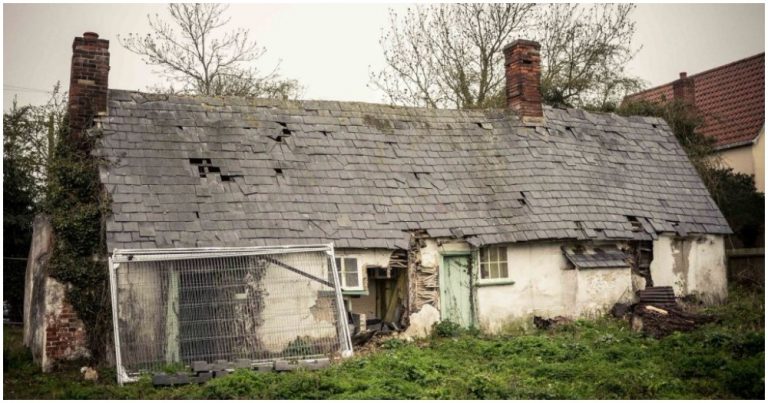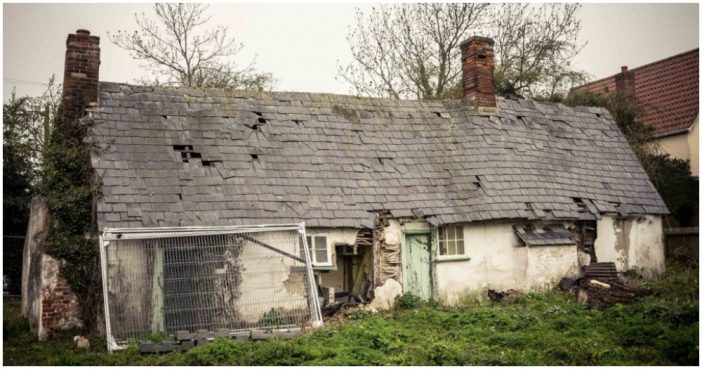 What are houses, if not the bearers of life stories? Every item in a house has a history behind and it and gives a peek into the lives of those who once lived there. Toby Batchelor, an urban explorer photographer, chanced upon one such house in rural Hertfordshire which has been nicknamed as the '"Crooked Cottage," and for all the right reasons.
The Crooked Cottage has been weathered out since its owner left the house. The house had remained in oblivion before being discovered by Toby Batchelor.
Tour Of The Crooked Cottage
Among other antiques, Batchelor discovered a calendar dating back to the '60s. The calendar holds its place in time.
You can read see more of this abandoned cottage on the NEXT page!
It was definitely eerie and baffling for Batchelor to come across a bed that was not slept in for more than a decade and finding the bed sheets still on it!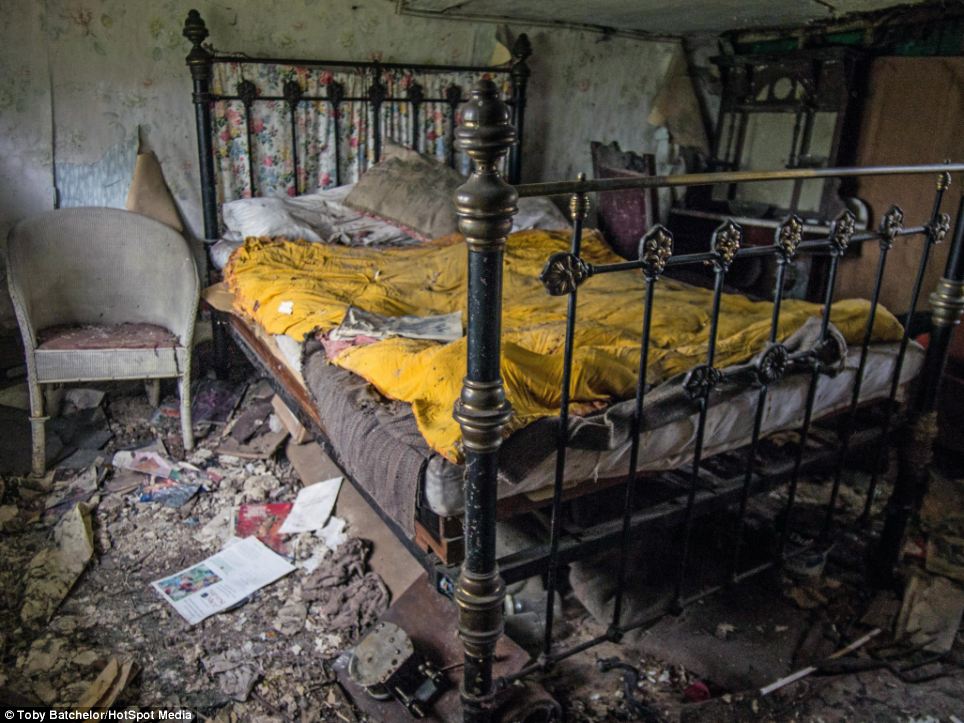 'It Was Eerie'
The house exudes a feeling of being left in a haste. The owner has left behind a bicycle, an oven, and some family pictures. Now that is right out of some mystery movie! Wonder why they would leave behind all this?! But for an urban explorer like Toby Batchelor, it was like chancing upon pure gold.
This next image gives me the willies and I honestly can't say why. When I first saw the full jars of gooseberries it actually gave me goosebumps(seriously)!
That one lone, empty bottle of ale also seems to have a story to tell about who once resided there. For now, that story remains untold…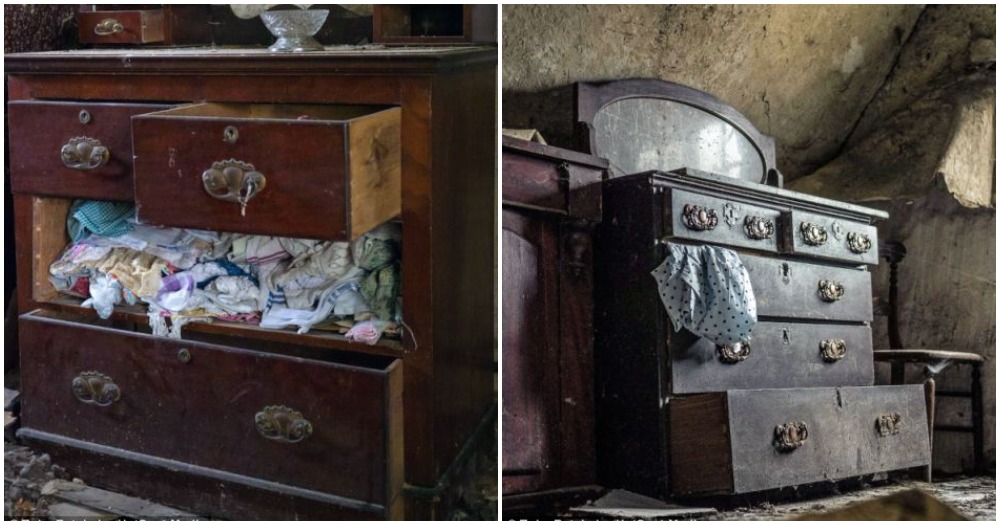 According to Batchelor, what we see here is the life story of a person. Sometimes these material belongings are the most useful way to hold on to those that have left us. By seeing what they used in daily life, what they wore and how they kept their house, we can learn about their likes, dislikes, and lifestyle.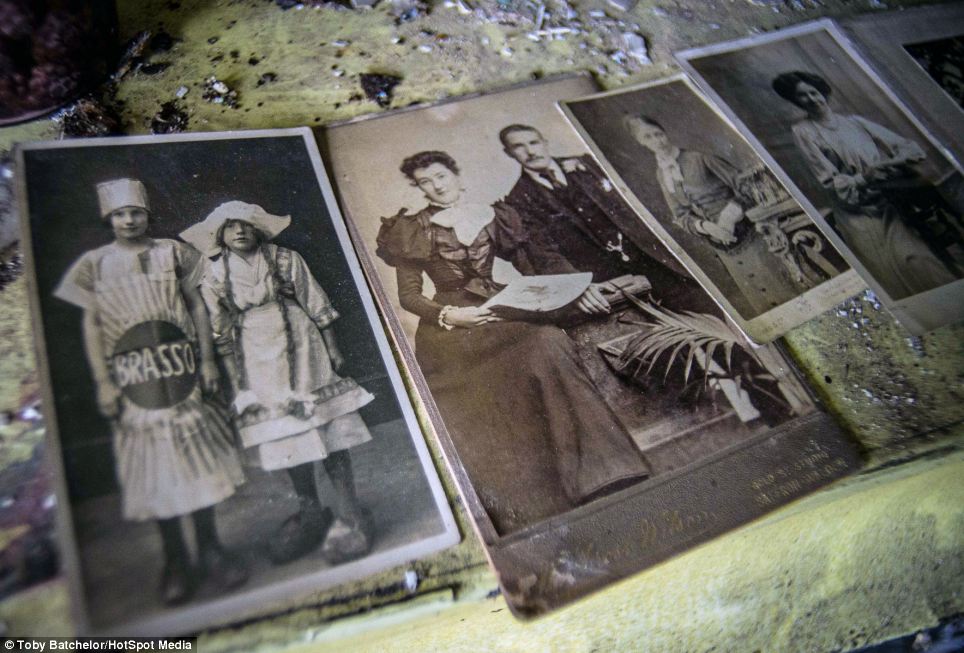 Surprisingly, among all the ruins in the house, these family photographs were found in pretty good condition.
As you can notice in this picture, the ceiling and flooring of this long-abandoned house have given in to the natural elements – the primary reason why it is called the "Crooked Cottage."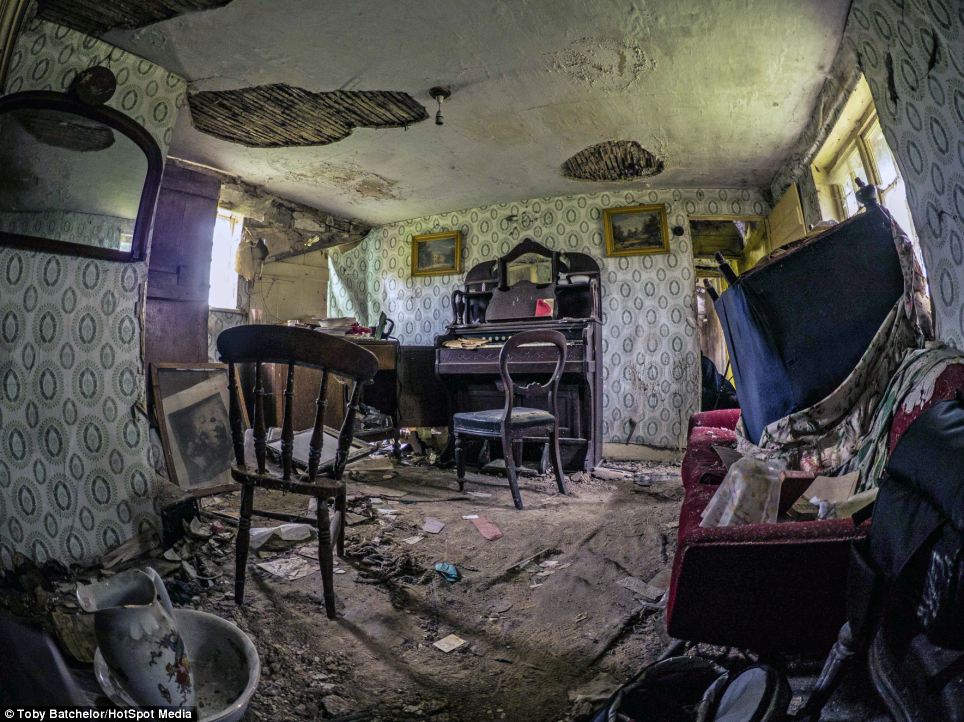 Legend has it that an old man and his spinster daughter lived in this house. After the old man died, the daughter continued living here until she had to be taken away due to failing health.
More Images Of This Time Capsule
Talking about his new found discovery, Batchelor said, "Locations like these don't come up regularly and this one was kept secret for a long time."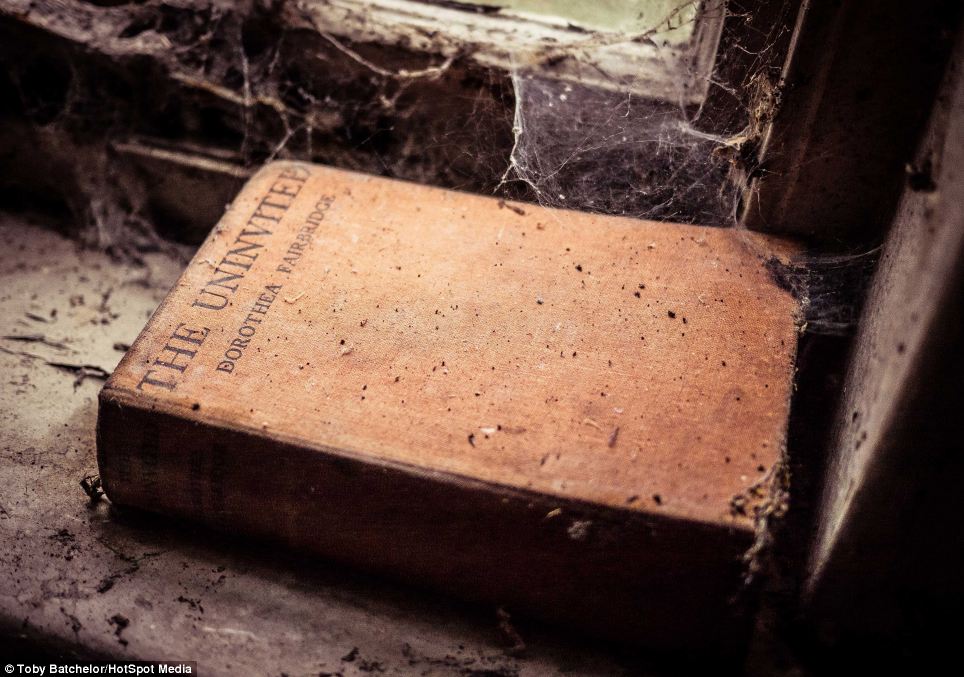 The owner must have been quite a reader as seen by the discovery of this book called The Uninvited by Dorothea Fairbridge.
The Organ
An organ suggests another good hobby apart from reading. One could create a whole novel out of these small details.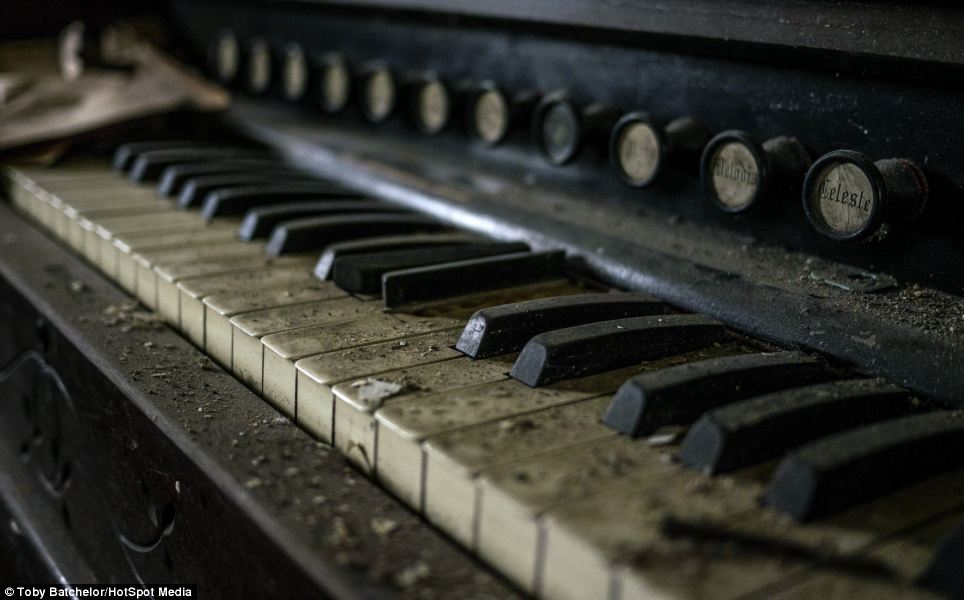 Toby Batchelor enthusiastically claims, "In the field of urban exploration it doesn't get better than something like this."
These antiques and vintages make it possible for us to re-live history and figure how people thrived in the past.
You can read see more of this abandoned cottage on the NEXT page!
Share this with those you know are history or mystery buffs. It is sure to spark an idea for a literary piece. If you liked this article, please SHARE it on Facebook with your friends and family!
If you found this abandoned house interesting, you can see more of it in the video below:
H/T: dailymail.co.uk