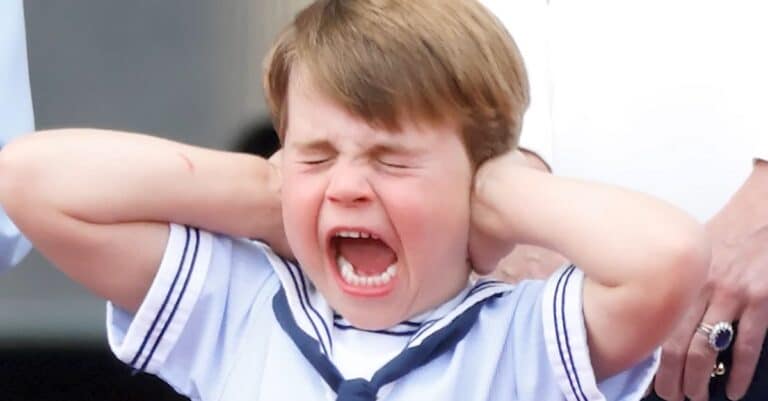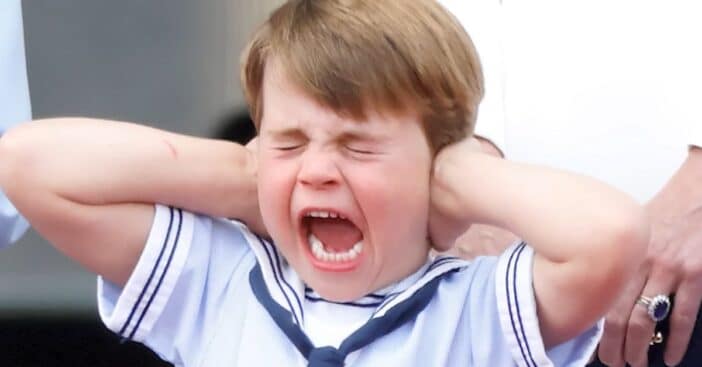 The Queen's Platinum Jubilee was on everyone's lips and all over social media, not only because of the celebrations but also of Prince Louis. The 4-year-old and third child of the Duke and Duchess of Cambridge amused and probably annoyed the public at the celebration.
The young lad made faces at his mother, stuck his tongue out, and even pulled another woman's hair at the Jubilee Pageant Parade that took place in the Buckingham Palace mall on Sunday. This brought different reactions from spectators and social media as to whether he was just being a kid or a spoilt brat.
The four-year-old Prince Louis's mixed reactions caught a lot of attention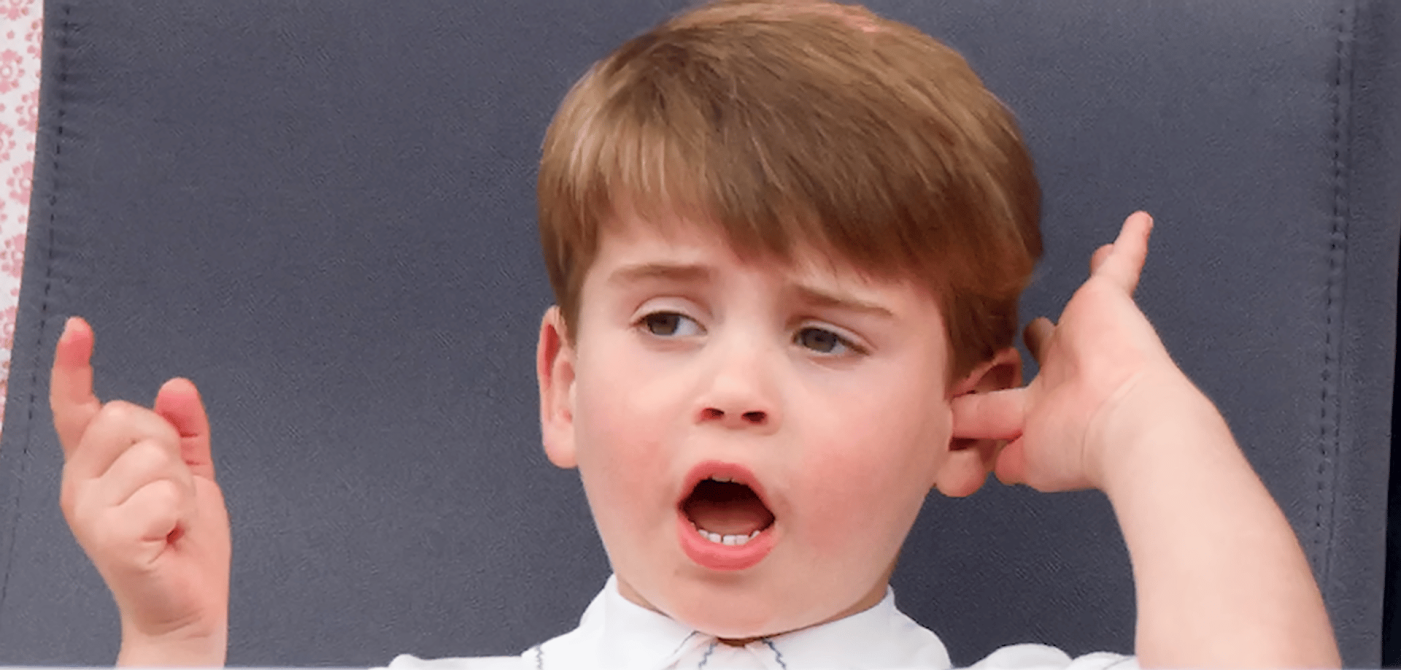 The show Prince Louis put up has sparked many questions and thoughts about what the behavior should be considered; normal or a result of loose millennial parenting?
Some people on Twitter took to the comments to mock Duchess Kate over her inability to control her son. "True but a well-raised child would never try to shut a parent like that. The adults are the ones to blame; the kid is doing what they allow them to do," tweeted a user.
A licensed California-based family and marriage therapist, Kaitlin Soulé, told the Post that the Prince's behavior was "completely normal and developmentally appropriate." Soulé, who is also the author of A Little Less of a Hot Mess: The Modern Mom's Guide to Growth & Evolution, added, "With children around his age, part of their developmental task is to push boundaries and figure out how to be in the world. And they can't do that without pushing boundaries. They are really learning from us, and they are mimicking our behavior, and I am sure he's been shushed plenty of times. They truly learn from our behavior."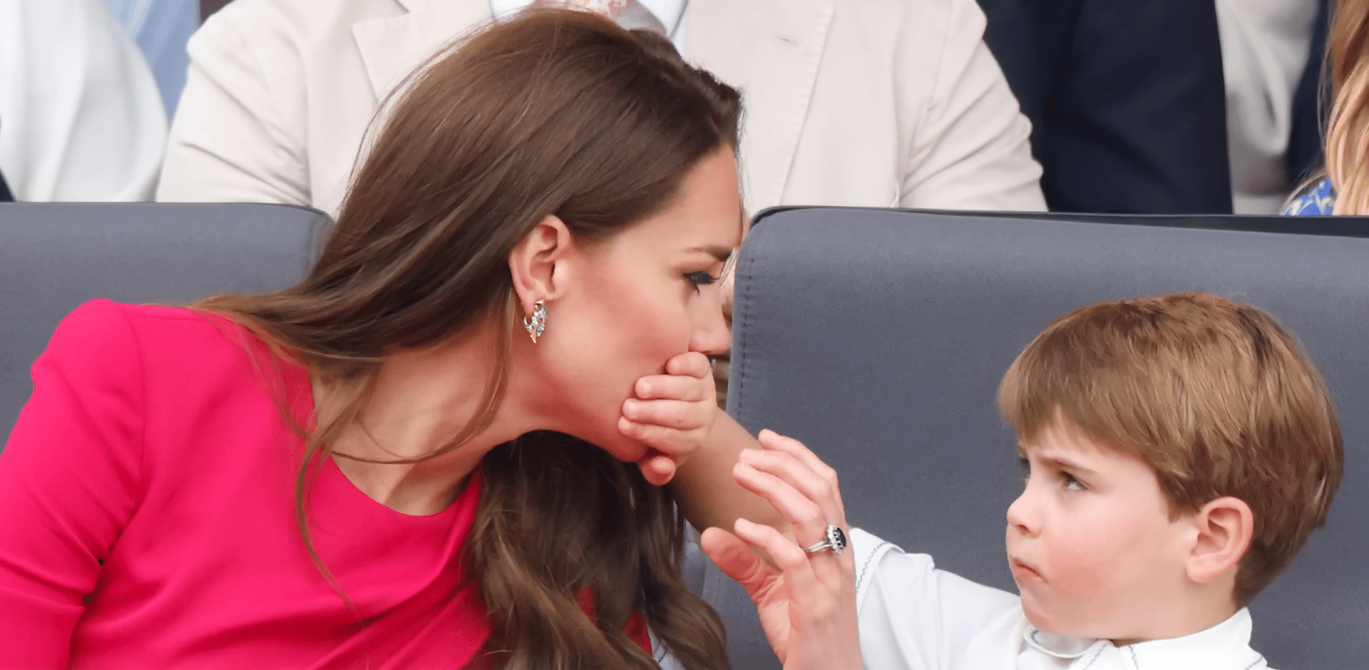 Kate and William's approach to parenting
Kate and William have reportedly adopted a modern, hands-on approach to parenting over the traditional regimented style typical of the royals. Instead of a team of kid minders, they have just one nanny. Sources told The Sun in 2020 that the royal parents have a unique approach to handling misbehavior.
They have a chat sofa for the kids when they misbehave and never yell at them. Instead, they remove the kids from the situation that influenced such behavior. At the Jubilee celebration, removing Louis from the situation must have been difficult because his action was likely influenced by pomp and circumstance.
Soulé, who is a mother of three children under age eight, commented on their parenting style as proper compared to the common method of keeping naughty kids occupied with an iPad, causing even more significant problems later.
"It's so relatable, especially coming from a family where everything is always so buttoned up. I think it speaks to what we already know. No matter how much we plan and think things will go a certain way, children's behavior is unpredictable. They're responding to the environment that's around them. It's been a long week. Of course, he's not going to be perfect," Soulé said.
Kate has faced a lot of scrutiny on social media, with memes flying all over social media. However, Soulé explains that parenting is not an easy task, especially when the world has expectations of perfection from a household such as theirs. She added, "Parenting a toddler is a roller coaster. Every mom has been there with their kids having a meltdown in Target. But this is difficult, especially with Kate knowing the whole world is looking at her, judging her in the moment."