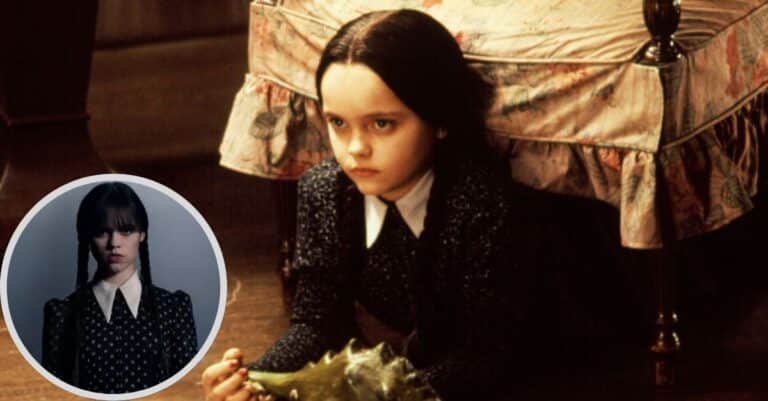 They're creepy and they're kooky, and they're coming to Netflix. Among the spooky cast of The Addams Family, Wednesday stood out for her adorable charm juxtaposed against an unsettling demeanor. That presence is now taking center stage with the upcoming series Wednesday, brought to viewers by Tim Burton.
In this spinoff series, Jenna Ortega takes up the role of the titular Addams daughter, and the character's latest look made waves at Netflix's Geeked Week event this Monday. In the teaser, the Disney Channel Stuck in the Middle star was dressed to distress, complete with iconic pigtails and a somber dress. Learn more about the new series here.
Netflix shares a teaser of 'Wednesday' directed by Tim Burton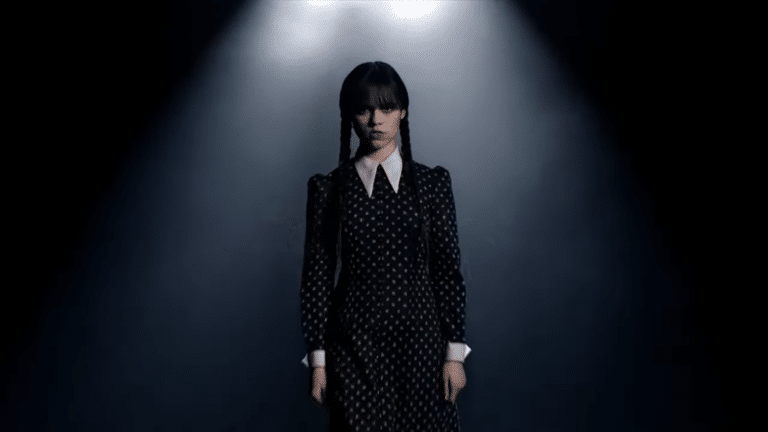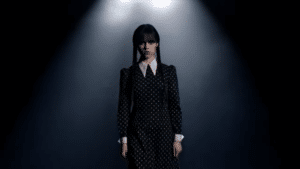 The brunt of the teaser lasts thirty seconds and, in keeping with the atmosphere, is mostly imposing shadows and silhouettes. Even before the big reveal, viewers see the unmistakable outline of Wednesday with her pigtails and formal dress stealing the show. But she is not alone and is joined at the end by her dutiful friend, the severed hand Thing. Then, Wednesday and Thing perform the nostalgic double snap from the original Addams Family theme song.
The teaser gave just a sampling of what to expect from "a twisted new series from the mind of Tim Burton," but there are other details to get excited about. For one thing, this is Burton's first and biggest debut into television production. According to IGN, the eight-episode project follows Wednesday as she attends Nevermore Academy. Viewers can still anticipate numerous supernatural elements, including other monsters, psychic powers of her own, and a mystery surrounding her own family.
What is confirmed outside the 'Wednesday' teaser?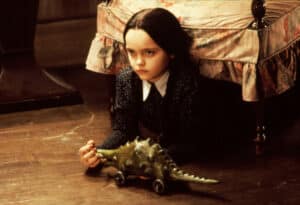 Series lead Ortega entered the acting scene in 2012 and has had some project added to her resume just about every year since. Disney's Stuck in the Middle gave Ortega a lead role in a show all about dealing with a very large family. She's joined by Catherine Zeta-Jones as Morticia Addams, and Christina Ricci, the original Wednesday Addams herself, though Ricci's role in the spinoff has not yet been specified.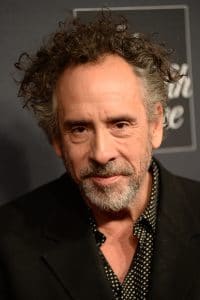 Additional cast members include Luis Guzmán, Hunter Doohan, Gwendoline Christie, Naomi Ogawa, Riki Lindhome, and Jamie McShane. The series sees Danny Elfman serve as theme music composer, who has a history of partnership with Burton, including for the 2005 Charlie and the Chocolate Factory starring Johnny Depp. Check out the teaser in the video below. Will you watch this spinoff of The Addams Family?