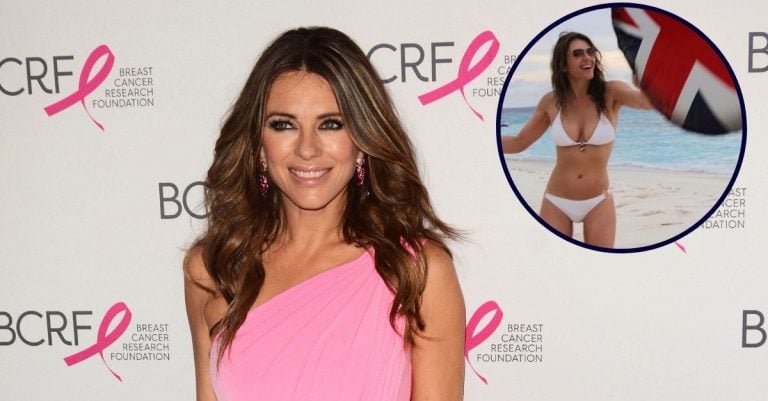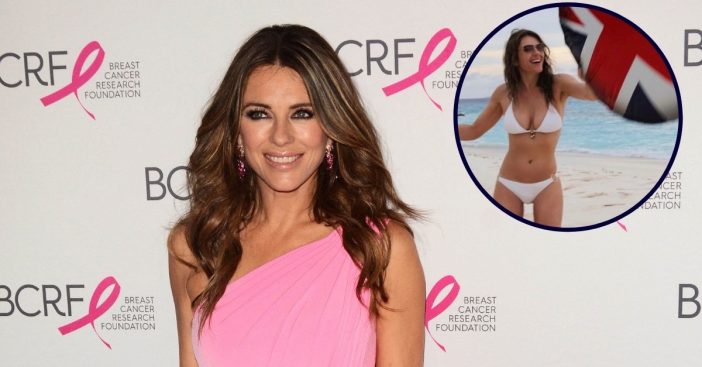 Beautiful actress and businesswoman Elizabeth Hurley knew just how to stun us by showing off her beach look recently. She shared a couple of bikini photos on Instagram, possibly from a relaxing time on some tropical beach in the Caribbean.
As the Queen's Platinum Jubilee ensues, the actress did not fail to acknowledge Her Majesty despite being miles away from home. She gave her salute with a post of her in a bikini, holding the Union Jack in the form of a saucer-shaped balloon, which she posed with and then let go off to float in the air. She was all smiles in the photo, which she captioned, "Bringing a bit of Blighty to the Caribbean on the momentous Platinum Jubilee. All hail HM Queen Elizabeth."
Tropical Sensation
View this post on Instagram
From her photos, there is no doubt that 56-year-old Hurley is having a good time soaking up some beach fun.  Her followers did not fail to comment on the photos, "What a beautiful and lovely image,"  "Absolutely sensational as always," "Platinum celebrating platinum," and "Fabulous" were some of the compliments she received from fans and followers over the bikini photos.
The sensational photo she shared to give her acknowledgments featured her in a white triangle bikini, having a diagonally textured print and gold accents. She also accessorized her look with a pair of dark aviator sunglasses and her hair in a messy hot look. She appeared to have come fresh out of an ocean dip.
Elizabeth shares her beauty secrets
The actress, fondly known as Liz, has a bikini line of her own, known as Beach by Elizabeth Hurley, which she also models for. She is the perfect model for her swimwear line, oozing confidence in the beautiful pieces.
She shared a tip on how she maintains such glowing skin with UK magazine, Woman & Home. "The one thing I swear by is moisturizer—and lots of it," Liz said. "I'll moisturize my face about six times a day and my neck about ten times a day. Lightly dab it over your face, and it instantly makes you glow."
Her diet is also an essential part of how she maintains a youthful look. "I like simple, natural, easy food. I don't really like food with a lot of chemicals or additives. When I'm at home in the country, I always try and eat food that's grown locally. That goes for meats and vegetables," she told The Cut.
Platinum Jubilee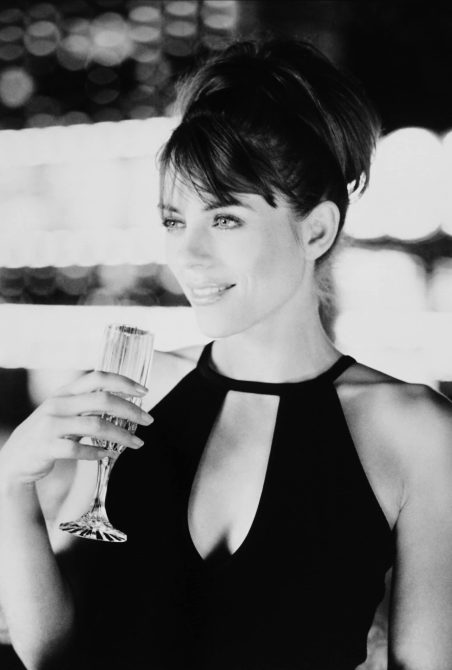 The Queen's Platinum Jubilee has been all over social media and the news, bringing lots of joy and lovely sights. However, it has not been smooth all through, having its own share of challenges and unexpected happenings. Prince Andrew, who was absolved of royal duties and responsibilities at the beginning of 2022, was absent from the Jubilee celebrations. Although he was supposed to be present alongside the other royal members, he could not due to testing positive for COVID-19. He has had to isolate himself, not seeing the Queen over the past few days, but has been in contact with her regardless.
The Monarch had to opt-out of the Friday national thanksgiving service because she mentioned that she "did experience some discomfort." This was revealed in a statement of courtesy from Buckingham Palace, which also pointed out that the Queen did enjoy the celebrations and the flypast in London.