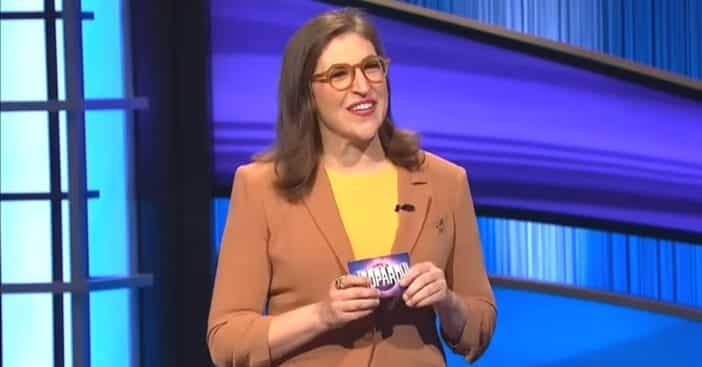 There's nothing like a little wordplay, which makes finding the punchline not unlike solving a riddle. In a recent episode of Jeopardy! Mayim Bialik threw out a pun that garnered strong reactions online, as puns are wont to do.
Though, the reactions are diverse in the wake of her comment. That's in part because the clue and answer contain references to drugs. So, some Jeopardy! viewers are voicing disapproval while others are adding their own dry humor to the mix. Just what incident has viewers so lit up?
Mayim Bialik makes a drug pun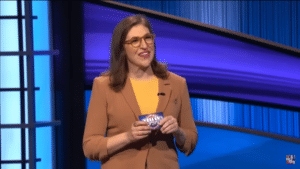 On her third week in a row of hosting after Ken Jennings, Bialik got creative with one of her statements. On May 24, current champion Ryan was closing in on another victory for the evening in the Final Jeopardy segment. The category was Ripped from the Headlines. The clue was "Marijuana issue sent to this 'committee' generally composed of both houses of houses of the legislature."
Ryan answered, "What is: bipartisan committee?" This answer was briefly rejected. After a pause, no one else buzzed in. That's when Bialik broke the silence and joked, "Joint committee, get it?" The pun generated a slew of reactions supporting and denouncing Bialik and the game show.
'Jeopardy!' fans react to the drug pun Mayim Bialik made

Marijuana? Joint? Har de har har….#Jeopardy

— Author Jennifer Quail (@jenniferquail) May 24, 2022
Bialik has been the target of criticism in recent weeks, even before the drug pun. But this has generated a whole new brand of debate. One Twitter user wrote, "Won't the #Jeopardy writers PLEASE think of the children watching, and their delicate ears that were just exposed to a cannabis reference?" In response, another wrote, "Hopefully they didn't get it."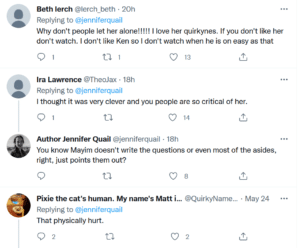 Others, however, were more focused on the pun itself; in one case, a user gave a dry laugh with, "Marijuana? Joint? Har de har har." Others added a joke of their own while dismissing the concerns by writing, "People need to lighten up. No need to be so 'blunt!'" When another simply defended the pun as clever, a different user pointed out, "You know Mayim doesn't write the questions or even most of the asides, right, just points them out?"
What do you think of the reference made during the show?