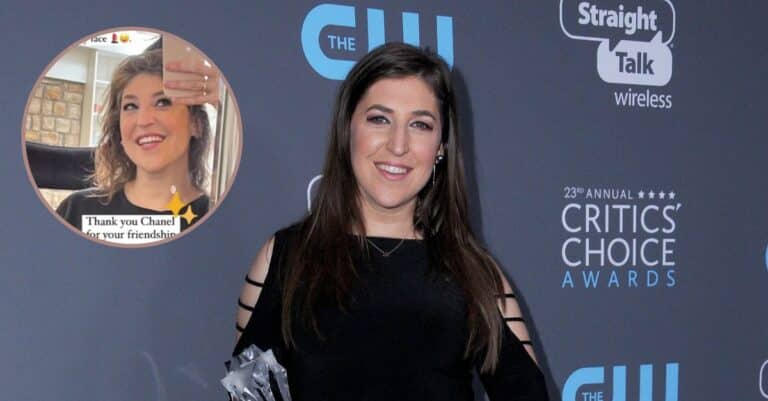 Jeopardy! host Mayim Bialik took to her Instagram to post a picture of her glam makeover, which had her ditching her glasses and wearing dark eyeshadow. According to Mayim, the Makeup artist is her long-time friend (@chanelcross). She captioned the mirror selfie with, "This lady @chanelcross has been my friend for a long time and I eventually let her touch my face." "Thank you Chanel for your friendship and the way you make my face your canvas."
Mayim was seen wearing a black shirt, shiny lipstick, dark eye makeup, and no glasses in the mirror selfie. Chanel makes up and styles the hair of Mayim's many red carpets look. Mayim was all smiles as she rocked the makeup, which was different from her usual minimal makeup.
Mayim Bialik's Wardrobe Controversy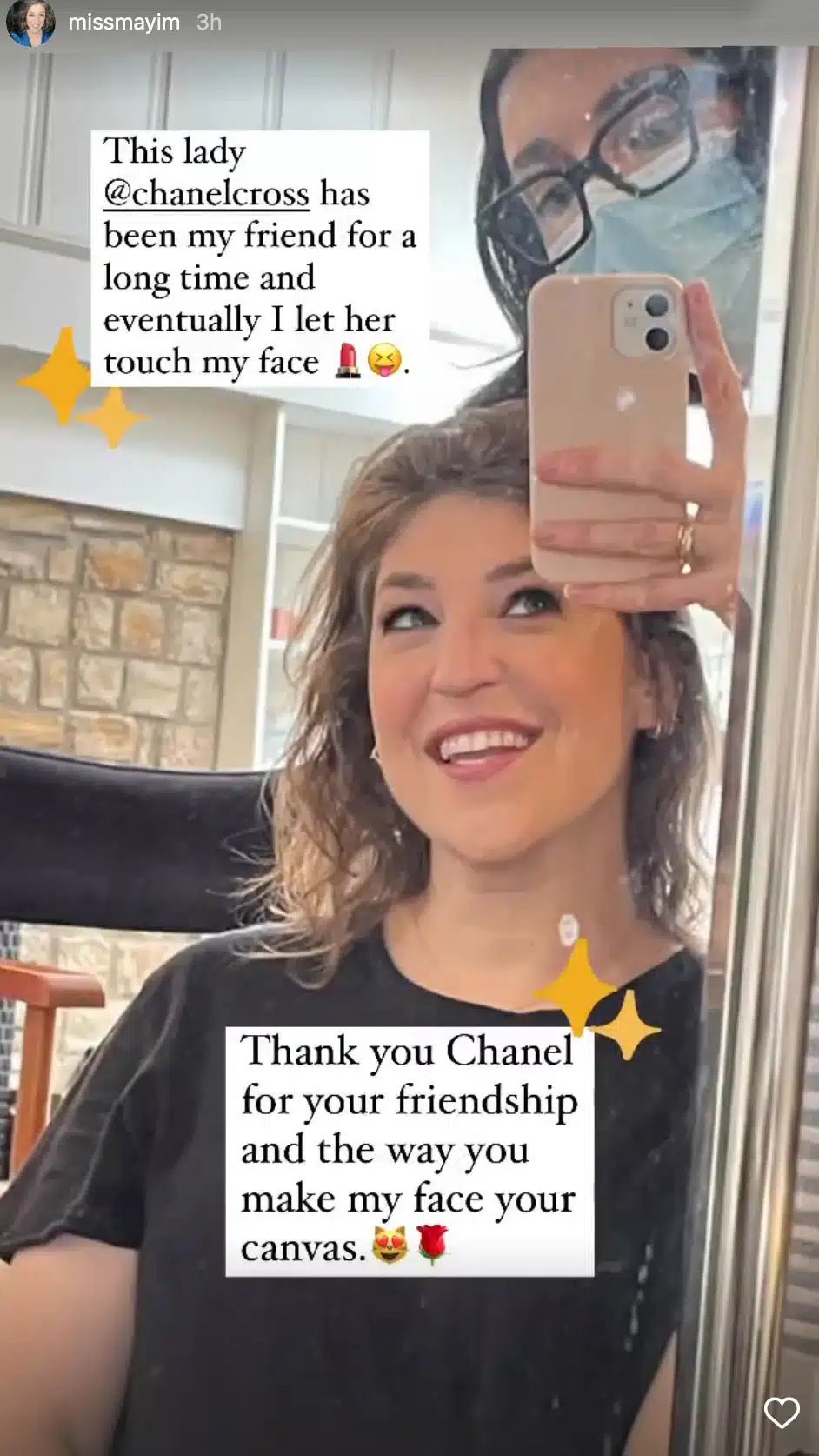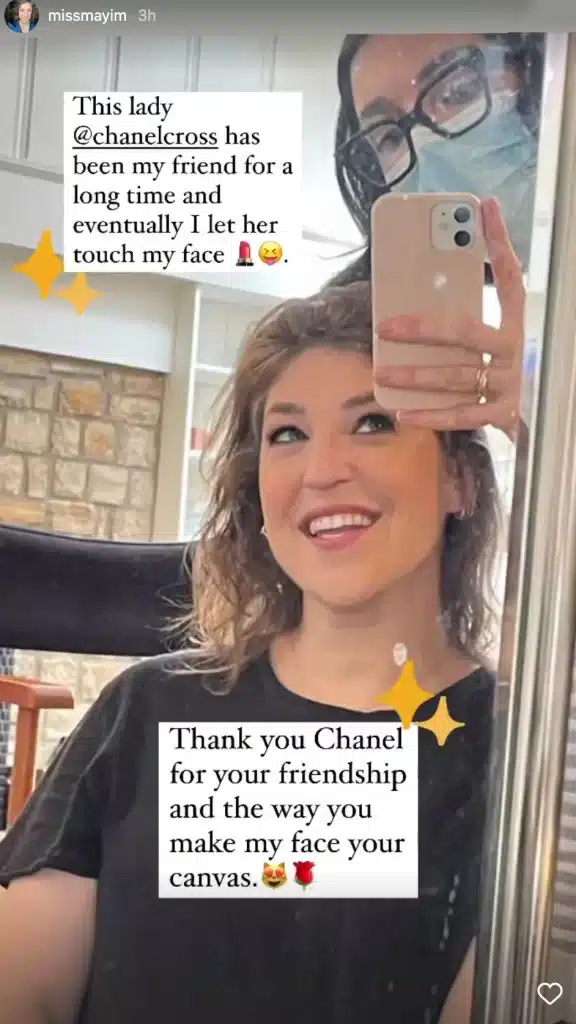 The Jeopardy! host rocks pantsuits, blazers, etc., while hosting the show. However, trolls recently reacted to her wearing the same burnt-orange blazer on two different episodes of the popular trivia series. Some trolls teased her by asking, "You're going to wear it again?"
In response, Mayim Bialik mentions how there's a budget on Jeopardy, which was why she wore the blazer twice. "The story is I've worn everything more than once. But if you wear a burnt sienna cardigan blazer—you're going to wear it again. That's right. There is a budget, people, on Jeopardy! I grew up with one bathroom till I was 15 and my brother was 19. We budget. We're gonna wear it again. And I'll wear it again!"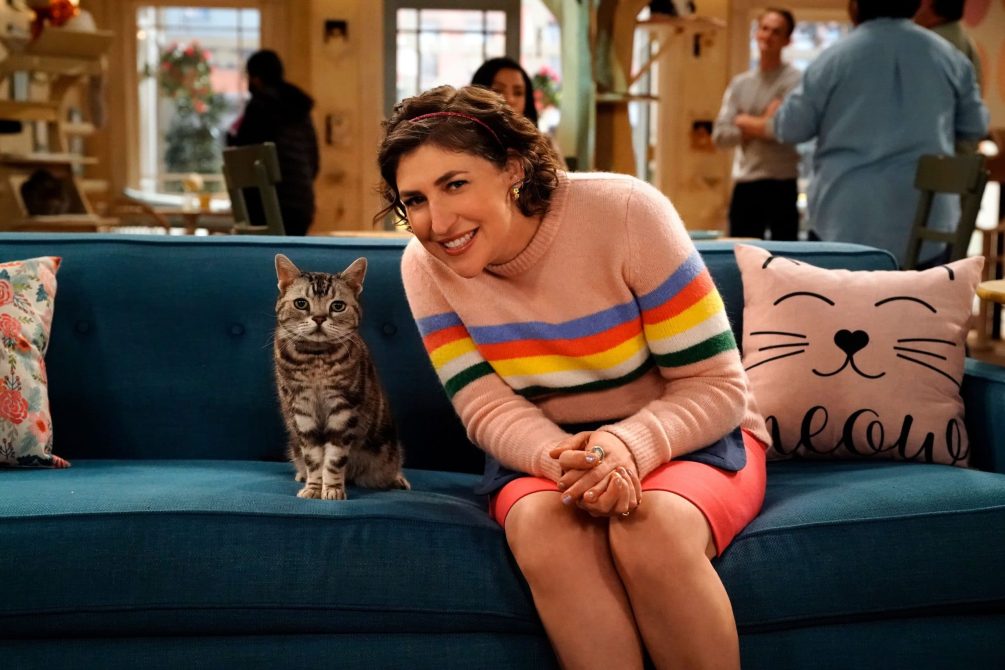 Mayim Bialik revealed earlier how she got the job as the show's host. According to her, she got it because of her son, who brought it to her attention how fans were suggesting her as a guest host for the trivia series. "My son was on social media and people were talking about guest hosts," she revealed. "My son was like, 'Momma, they're talking about you on social media. They're saying you should guest host Jeopardy!' I'm like, 'That's not true.'"
While speaking about her role as host, Mayim reveals that it is a dream job. "It is a dream job," she said. "I learn every day. I get to meet new contestants every hour. It's fun. And the knowledge that these contestants have, it's just so much fun to watch. I'm entertained."
Mayim Bialik's New Film, As They Made Us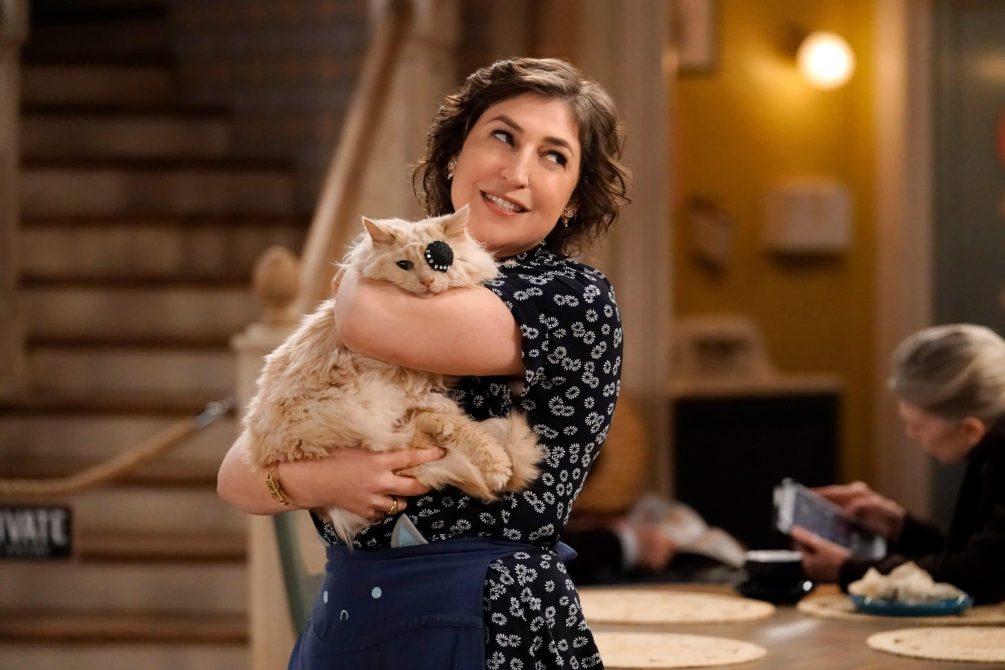 Mayim Bialik made her debut as a director with the new film, As They Made Us. The film is based on her personal life experiences – grief and the passing away of her father. "My father passed away seven years ago, and I wasn't like, 'I should write a movie about all the feelings that come up when you're grieving someone,'" she said. "But in the process of kind of grief, I started having all these memories, things come up. A lot of them were accompanied by music in my head, and I was like, 'I think I should write this down.'"
The actress wants to encourage younger generations to feel more comfortable talking about their struggles.