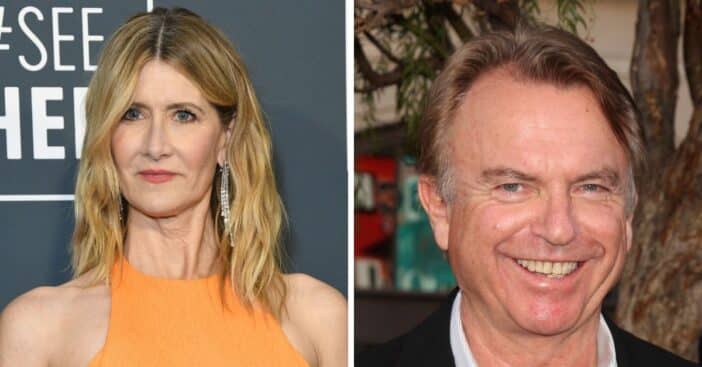 The 20-year difference in age between Laura Dern and Sam Neill, who were both stars in the 1993 blockbuster movie Jurassic Park, was never an issue for contention or debate for the duo until recently. The two stars reprise their earlier roles of, respectively, Paleobotanist Ellie Sattler and Paleontologist Alan Grant in the new sequel, Jurassic World: Dominion. The duo reflected on director Steven Spielberg's decision to cast them as co-stars who were lovers in the original movie.
At the time they acted in the 1993 Jurassic original, Dern was in her 20s while Neill was in his 40s. Neill, who is now 74 years old, while speaking with the London Times in their Sunday edition, said, "I am 20 years older than Laura! Which at the time was a completely appropriate age difference for a leading man and lady."
Sam Neill didn't realize until recently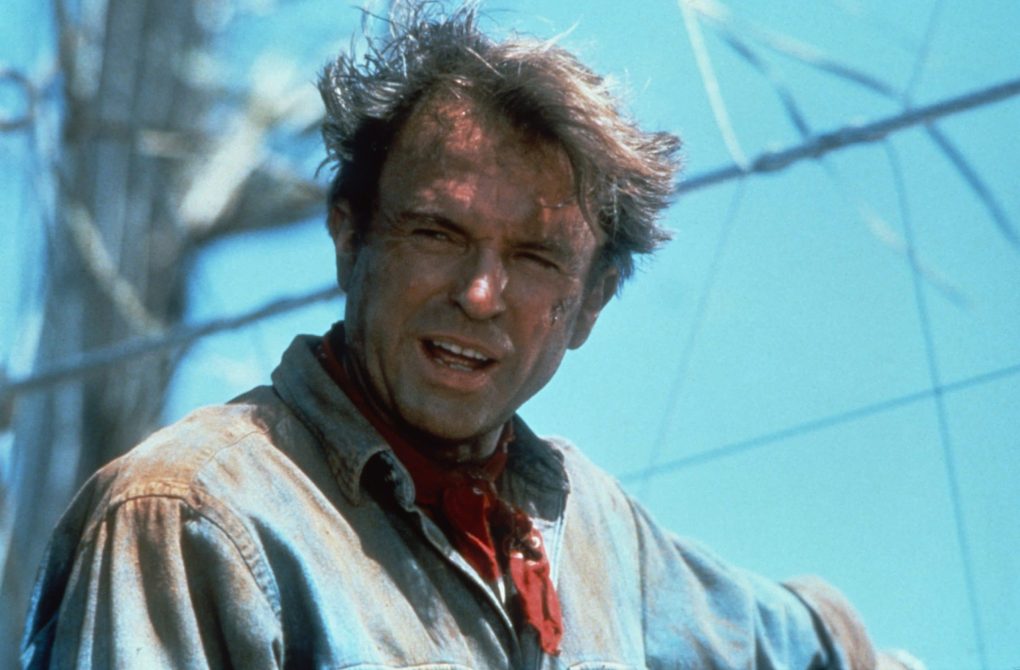 "It never occurred to me until I opened a magazine, and there was an article called 'Old Geezers and Gals.' People like Harrison Ford and Sean Connery acted with much younger people, and there I was, on the list. I thought, 'Come on. It can't be true.'"
Harrison Ford, the lead character in the 1998 movie Six Days, Seven Nights, was 55 years old at the time.  He played his role alongside the Actress Anne Heche, then a 29-year-old. Also, Sean Connery, the Scottish actor who was the first actor to portray fictional British secret agent James Bond on film, starred in seven Bond films between 1962 and 1983 and was often cast opposite younger women. While acting in the movie Entrapment, produced in 1999, he was 39 years older than actress Catherine Zeta-Jones, who acted alongside him.
Laura Dern's view on the age difference
Dern is a highly celebrated actress with multiple awards, including an Academy Award, a Primetime Emmy Award, and five Golden Globe Awards. She spoke about the fact that she was 20 years younger than Neill and that, at that time she thought that it was "completely appropriate to fall in love with Sam Neill. And it was only now, when we returned in a moment of cultural awareness about the patriarchy, that I was, like: 'Wow! We're not the same age?'"
Release date of the movie, Jurassic World: Dominion
Jurassic World: Dominion had its premiere in Mexico City on May 23, 2022. It is scheduled for theatrical release in Mexico and South Korea on June 1, 2022. In the U.S., it's scheduled to be released theatrically by Universal Pictures on June 10, 2022. The film was previously set for release on June 11, 2021, but it was delayed due to the pandemic.