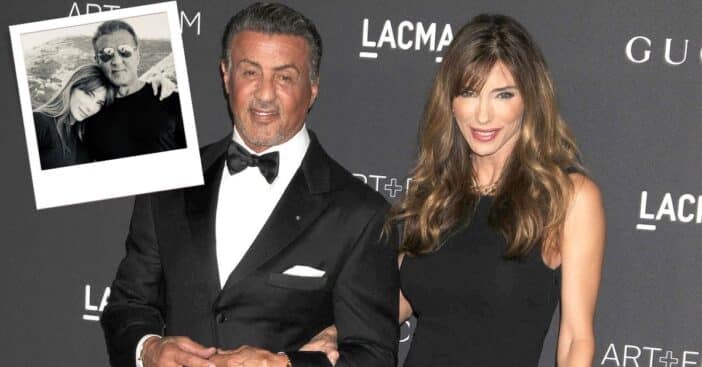 This Tuesday marks the 25th wedding anniversary between Sylvester Stallone and Jennifer Flavin. Accordingly, each one of them shared a post to Instagram celebrating the milestone occasion, which on the 25th year is themed around "silver."
In addition to 25 years of marriage, the couple also shares three children: daughters Scarlet, Sophia, and Sistine. Through previous relationships, he is the father of Seargeoh Stallone and the late Sage Stallone. So far, it seems the girls are occupied with sharing unrelated photos to their social media accounts, but there's been plenty of appreciation for the big day in other ways.
Jennifer Flavin celebrates 25 years married to Sylvester Stallone
View this post on Instagram
Earlier this week, Flavin shared a post to social media celebrating her 25th wedding anniversary. She shared a series of photos starring the couple, some modern and some fond throwbacks – including one from their wedding, with Flavin in a gown with short capped sleeves and a flowing veil. Stallone is right next to her as they show off the bouquet.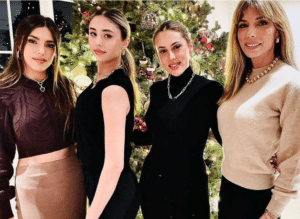 "Happy 25th wedding anniversary to us," Flavin wrote in the caption, with plenty of hearts to go around. "Thank you for always keeping me laughing, loving and protecting our beautiful family! Our marriage keeps getting better every year! I can't wait to spend the rest of our lives together!"
Sly makes a smooth anniversary post
View this post on Instagram
Meanwhile, Stallone shared a celebratory post of his own on the same day as Flavin. He too shared numerous pictures of the couple from across the years for various occasions. In one photo, Flavin's hair, seen today as usually long and straight, is in a short, curly bob. A tender black-and-white picture rounds it all off lovingly. "Happy 25th anniversary to my amazing wife," he said in his own post. "There is not enough words to describe what this incredibly selfless dedicated , patient, woman has meant to our lives and I only wish they could be another 25! Thank you sweetheart!" Flavin herself replied to his post, writing, "Thank you my love! I love you so much and we will be spending the next 25+ years together! Keep me laughing and I'm yours for the rest of my life."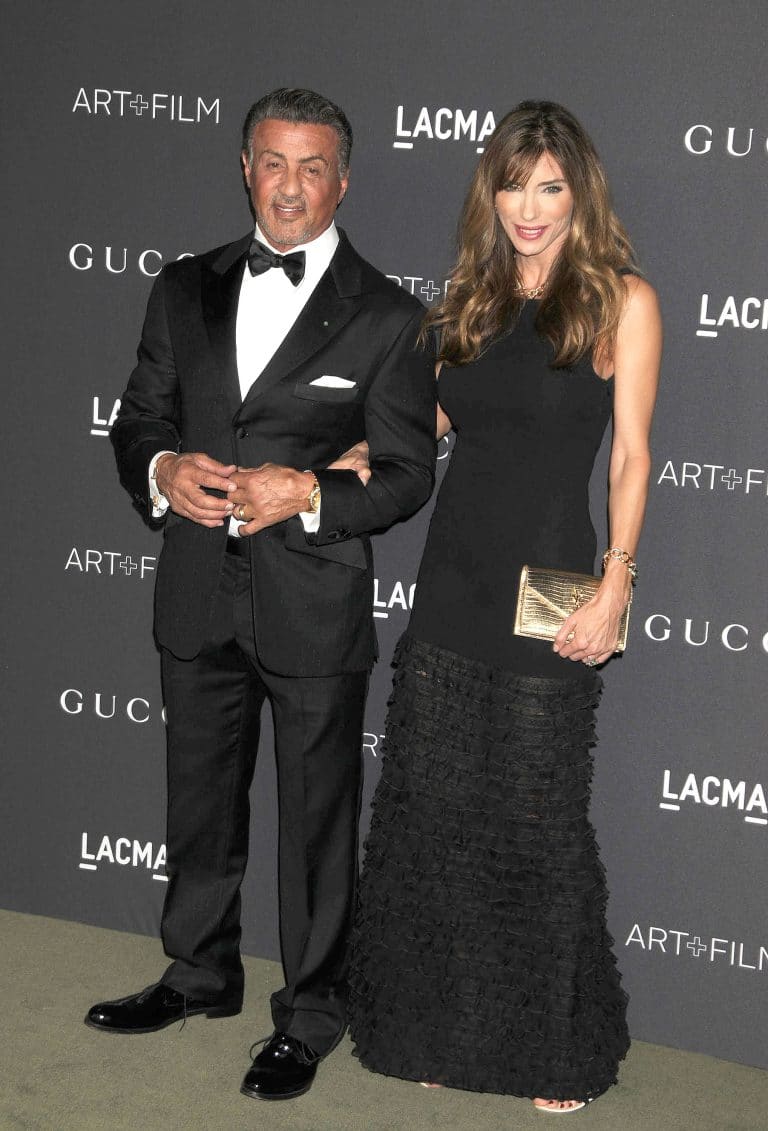 Those 25 years were not always smooth, tracing back to their dating days when Stallone briefly called everything off because he was having an affair. But the result of their chance encounter during a 1988 visit to a West Hollywood restaurant has turned into something they find worth celebrating to this day. Happy anniversary!