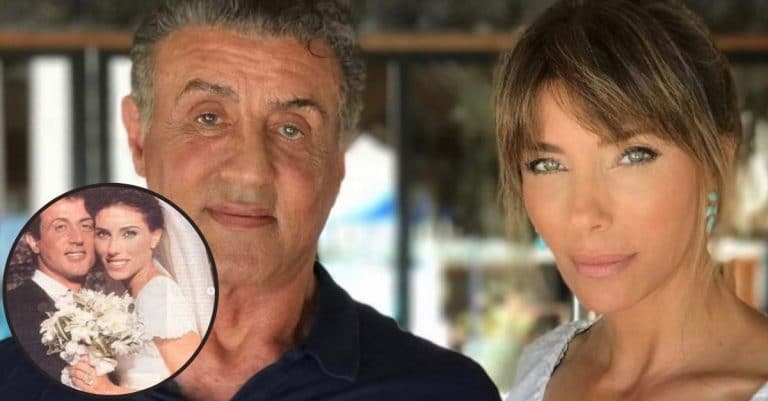 Sylvester Stallone paid tribute to his wife, Jennifer Flavin, with a sweet message to celebrate their 24th anniversary. He posted a beautiful photo of them together, accompanied by the caption, "It's happy 24th Wedding Anniversary Time!!! Time is flying but I have a blessed life. Thanks to my wife and family."
Flavin responded to the post in the comments, saying, "The best 24 years! I love you and our beautiful family so so much!" The two married in 1997 and share three daughters: Sophia, 24, Sistine, 22, and Scarlet, 18.
Sylvester Stallone and Jennifer Flavin celebrate their 24th anniversary
View this post on Instagram
Stallone's marriage to Flavin is his third marriage, as he was previously married to Sacha Czack and then Danish model Brigitte Nielsen. Third time was definitely the charm for Stallone as he has settled into a long-lasting marriage with his third and current wife.
RELATED: Sylvester Stallone's Daughters Make Him A Special Birthday Breakfast
View this post on Instagram
According to People Magazine, the two met randomly at a West Hollywood restaurant back in 1988. Flavin was a 19-year-old model at the time and Stallone was already an established actor. They had a bit of a rocky start, along with several breakups (and makeups), but they soon reunited for good in 1995 and got hitched in '97. It ended up working out for the better!
View this post on Instagram
In 2019, he gushed about his wife in an interview, saying, "I've never had more fun. It took me 19 years to realize she's always right." He continues, "I realized that women have a knack, at least Jennifer, for making incredibly erudite, wise, smart decisions. I always leap without looking."
His wife also shared a sweet tribute message to her husband for their anniversary, this time, a throwback photo from their wedding day. "Happy 24 year wedding anniversary to the love of my life!" she captions the photo.
View this post on Instagram
Stallone has opened up about raising all daughters as well, admitting that he goes all "macho man" when meeting his daughters' boyfriends for the first time. "I do a thing called the crushing the hand test… I work my hands very much, and they're very strong, so when I meet her date, I really clamp down."
He continues, "I see their faces changing color, because they wanna be Alpha dog, and I know they'll never forget it. It's not intentional, but when you have a daughter, it's a form of temporary insanity. When some guy walks in the house, you're not yourself anymore. My daughters are like, 'What are you doing?' But I just can't help it.'"
View this post on Instagram
Certainly, just a dad looking out for his daughters! Happy anniversary to Stallone and Flavin, and here's to many more!