The life and work of Naomi Judd will be honored in a memorial service on CMT called Naomi Judd: A River of Time Celebration. As part of the country music duo the Judds, she and daughter Wynonna amassed five Grammy Awards and nine Country Music Association awards, making the group one of the most successful and celebrated in the industry.
Judd died by suicide on April 30 after years of battling depression. Since her passing, friends, family, and fans alike have mourned her loss and honored her memory. Through a collaboration announced Wednesday between CMT and Sandbox Entertainment, her service will be aired live without commercials.
'Naomi Judd: A River of Time Celebration' will air this weekend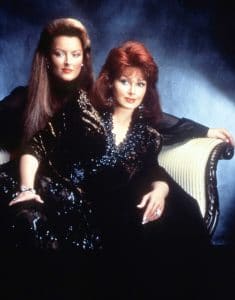 The event will air as a public memorial service at 6 pm ET on Sunday, May 15 at the Ryman Auditorium. A statement from CMT producers further elaborated, "This special will celebrate her timeless voice, unforgettable spirit and the immense impact she left on our genre through the best form of healing we have – music."
Judd's memorial service is also a collaborative effort with her family. The statement further reveals, "We are sincerely privileged to work alongside Wynonna, Ashley, and Larry to present this live celebration of life for their mother and wife Naomi." It continues, "While we all continue to deeply mourn the loss of such a legendary artist, we are honored to commemorate her legacy alongside the country community, her friends, family and legions of fans across the world at the perfect venue: The Mother Church of Country Music.'"
Celebrating the legacy of Naomi Judd down the river of time

View this post on Instagram
Currently, CMT has reported further announcements will reveal the performers and special appearances in the coming days. CMT aired "Love Can Build A Bridge," the final performance of the Judds from the 2022 CMT Music Awards. The day after Judd died, the group was inducted into the Country Music Hall of Fame.
But in addition to maintaining the life of a performer, Judd was also a mother, and this past weekend, Wynonna and her sister Ashley celebrated Naomi in a set of Mother's Day posts. Wynonna shared a photo from her childhood and wrote, "I miss her." Ashley did similarly while thanking Judd for all she did as a mother.