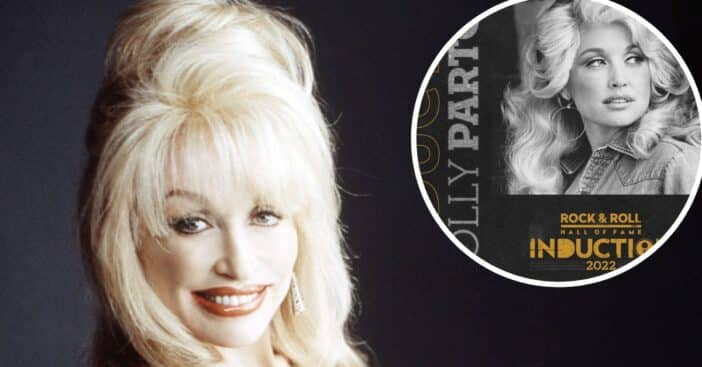 Dolly Parton asked to "respectfully bow out" after being nominated for induction into the Rock & Roll Hall of Fame. Despite her wishes, she has indeed been inducted. Dolly admitted that she didn't feel right about the honor because she wasn't technically a rock artist.
However, the Rock & Roll Hall of Fame responded that music from any genre can be considered and they kept her in the running. Now Dolly joins the next class of inductees which also includes Eminem, Duran Duran, Pat Benatar, Lionel Richie, Carly Simon, and Eurythmics.
Dolly Parton will be inducted into the Rock & Roll Hall of Fame
View this post on Instagram
Artists are eligible to be nominated for induction 25 years after the release of their first commercial recording. Some artists are nominated several times before being awarded the prestigious honor.
Dolly shared a statement after learning the news. She wrote, "I am honored and humbled by the fact that I have been inducted into the Rock and Roll Hall of Fame. Of course I will accept it gracefully. Thanks to everyone that voted for me and to everyone at the Rock and Roll Hall of Fame. I will continue to work hard and try to live up to the honor. Love, Dolly"
Dolly was inducted into the Country Music Hall of Fame back in 1999. Several other iconic country music artists are also in the Rock & Roll Hall of Fame including Johnny Cash and Hank Williams.
The 37th annual induction ceremony will be held in Los Angeles on November 5, 2022. It will air on HBO and HBO Max sometime after. Congrats to Dolly and the other inductees!