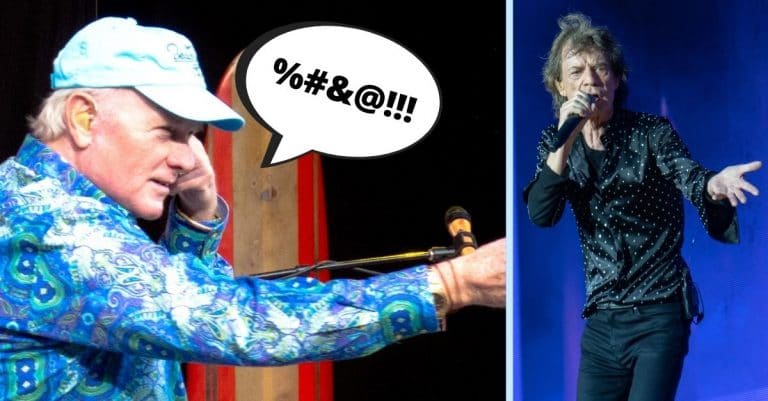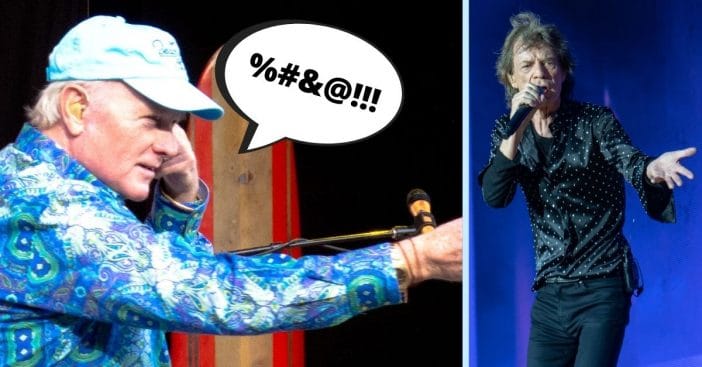 1988 saw several enduring forces added to the Rock and Roll Hall of Fame that year, including the Beatles, Bob Dylan, the Beach Boys, the Rolling Stones, the Supremes, and more. But Beach Boys member Mike Love took that moment to fling some profanity at Mick Jagger – and others.
In fact, Love expressed quite the opposite of his name and called out Diana Ross, Paul McCartney, and Bruce Springsteen in addition to Jagger. The Rolling Stones were not immune to his wrath either. Why?
Beach Boys member Mike Love thought Mick Jagger was "chickensh*t"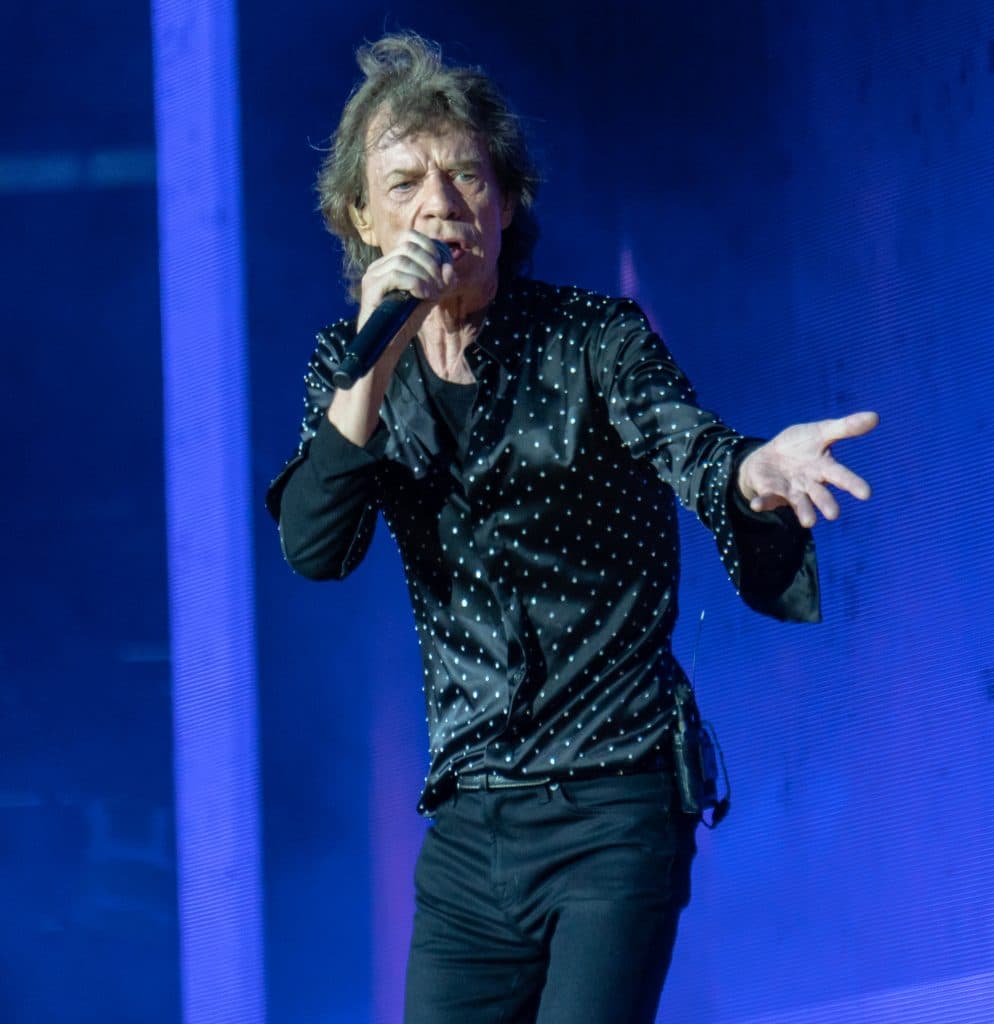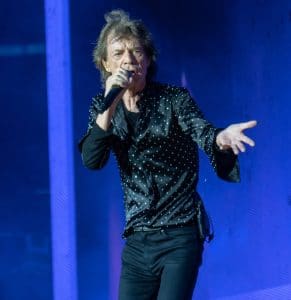 The night that both Mike Love and Mick Jagger's respective bands were inducted in the Rock and Roll Hall of Fame, Love took to the stage for a very colorful speech and tirade against Jagger and several other inductees.
RELATED: WATCH: This Vintage Clip Of "God Only Knows" By The Beach Boys Is Timeless
"The Beach Boys did about 180 performances last year," he began. "I'd like to see the Mop Tops match that! I'd like to see Mick Jagger get out on this stage and do 'I Get Around' versus 'Jumpin' Jack Flash,' any day now." He added "I'd like to see us in the Coliseum and he at Wembley Stadium because he's always been chickensh*t to get on stage with The Beach Boys."
Untangling the stretching web of expressions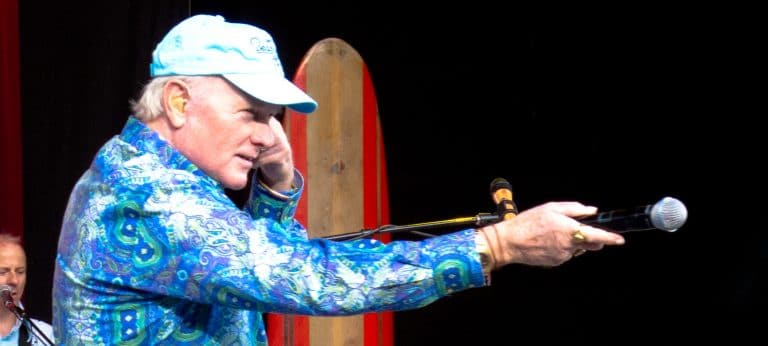 Though Love would go on and make comments about Ross, Springsteen, and the like, Beach Boys touring guitarist Jeff Foskett claimed Love's speech about Jagger was a challenge that just came out wrong.
Further accounts from Love tell the story of two colleagues messing with each other. "Well, it's funny," Love recalled of his time with Jagger. "He threw one of my tuxedo shoes off the stage during the jam session and I threw one of his off and we were acting like idiots and juveniles. So I told him, 'The reason [l] said some of that stuff onstage is if we ever fight by satellite it'll be worth a lot of money' and he laughed and said, 'That's good, that's good.'"