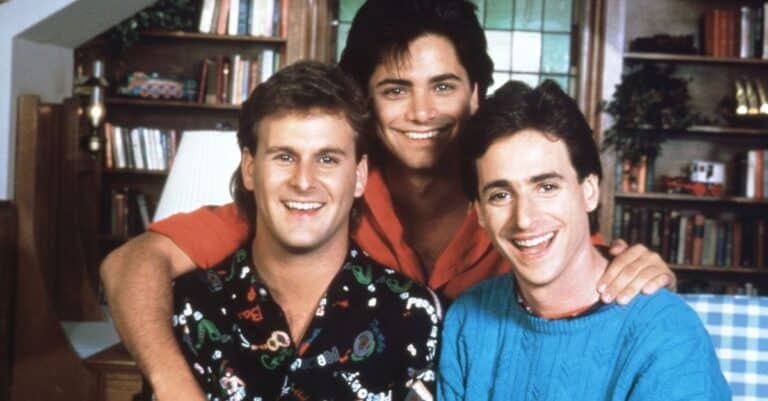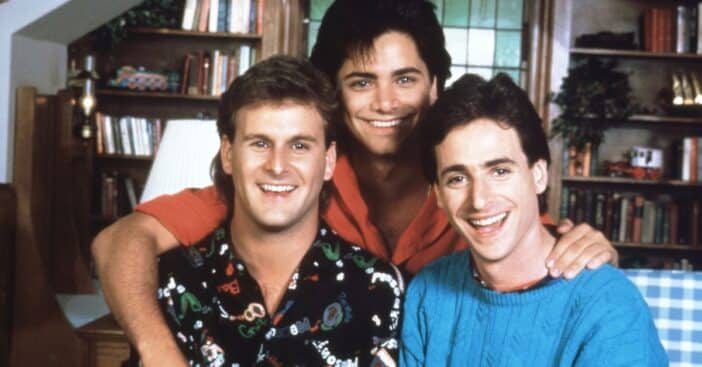 Countless people were left to mourn the unexpected passing of actor and comedian Bob Saget this January. Among them were his castmates from ABC's Full House, who saw him bring Danny Tanner to life for eight seasons of the original series. Netflix's Fuller House brought Danny and much of the original cast back together for more, but Dave Coulier has an idea specifically to celebrate Saget's work on the show.
Coulier was known as Joey Gladstone on the show, childhood best friend to Danny, and unlikely good friend to Uncle Jesse. Joey's role as a professional standup comedian reflects Saget's roots in standup, albeit Saget's lineup would integrate more adult humor into the punchline, while Joey had to "cut it out." Much of the cast, Coulier included, has admitted to real and lasting friendships forming through the show and he is keen on getting the cast back together to celebrate Saget and "keep his character alive."
The cast of 'Full House' became friends and family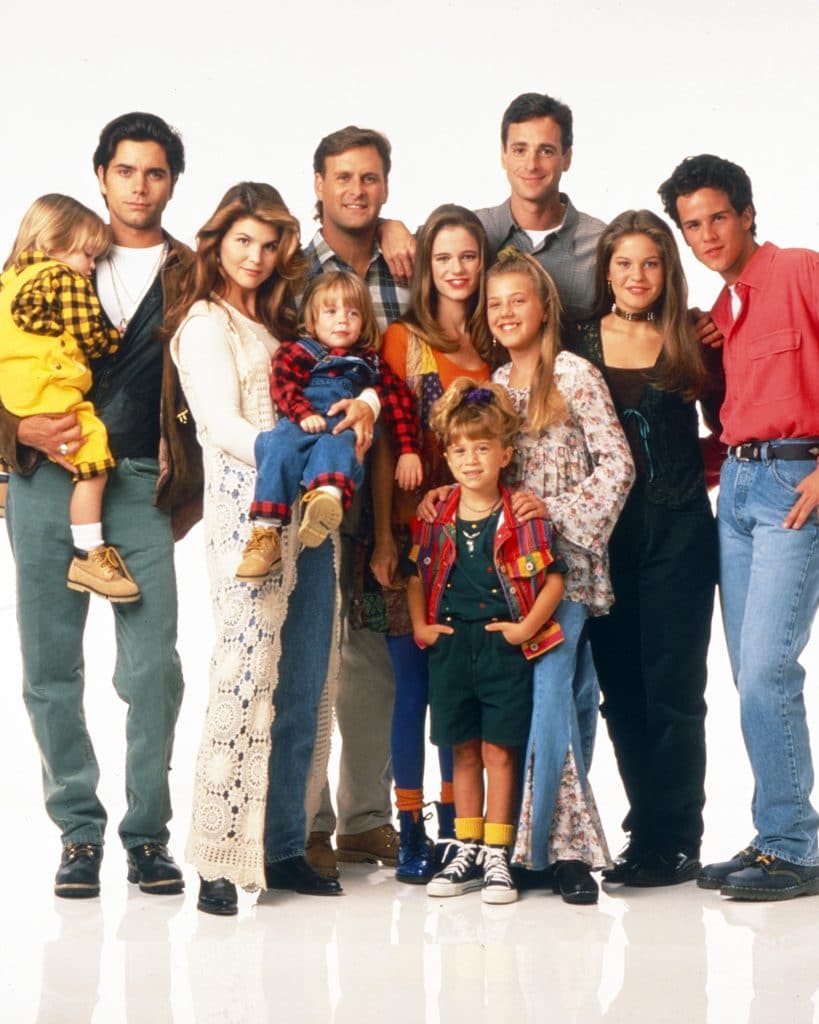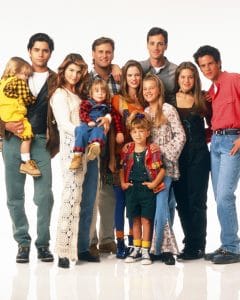 Spending almost a decade as TV family members kept the Full House cast close – enough so they became like family to each other. Candace Cameron Bure exchanged messages with Saget frequently, to the point that she is keeping his final message to her. Similarly, Coulier spoke with Saget shortly before he died on January 9. Coulier recalled talking with Saget the morning the comedian passed, and "he was texting me and making me laugh and we were texting back and forth and making each other laugh very hard. The last thing I said was 'have a great show tonight,' and that was my last real connection with Bob."
John Stamos has admitted to not feeling ready to accept Saget's passing. Through his Instagram account, he and much of the Full House cast and crew released a joint statement celebrating Saget as "a brother to us guys, a father to us girls and a friend to all of us." Saget was a recurring character with Coulier and Stamos in Fuller House 21 years after the original series and Andrea Barber, who played the wild Kimmy Gibbler, said everyone cried filming the finale. Much of the cast is fully prepared to unite again for whatever reason, and Coulier seems to have just the spark to motivate that reunion.
Dave Coulier suggests a reunion show to celebrate Bob Saget and Danny Tanner
"We talk all the time how much we would love to do a show again, we just love working and we love our fans so much and we love the whole process," revealed Coulier. "We just love what the show is and what it means to people. We're always raring to go. Hey, ABC, come on, let's do another one." He has just the idea, too.
View this post on Instagram
He went on to suggest, "What I would love to do is bring in all the original cast back, where we are older now and we talk about our lives, and we can reflect and tell stories about Danny Tanner and keep his character alive, because he's very much alive in spirit with all of us. We miss him dearly." He does acknowledge that an idea like this would require some litigation hoops to jump through, but no matter the plan, Coulier believes "we'd all be up to working together again, for sure." Fuller House leads Candace Cameron Bure, Jodie Sweetin, and Andrea Barber have already supported the idea of yet another sequel where the trio is still together like The Golden Girls, so perhaps that will be the reunion fans and castmates alike have wanted.