One man's collection is another homeowner's wall insulation. A resident of Boise, Idaho embarked on a quest to remodel a house for her son, she knew she was in for quite the project. A wall was covered in asphalt roof shingles. And behind those shingles? Over a thousand vintage baseball cards.
Melissa Brodt peeled away the improvised roofing wallpaper to find a second layer of wall decor stretching from floor to ceiling. Like a giant photo album page, rows upon rows of baseball cards lined the wall dating from the 1970s and '80s, complete with some familiar faces.
Almost two thousand vintage baseball cards became surprise wallpaper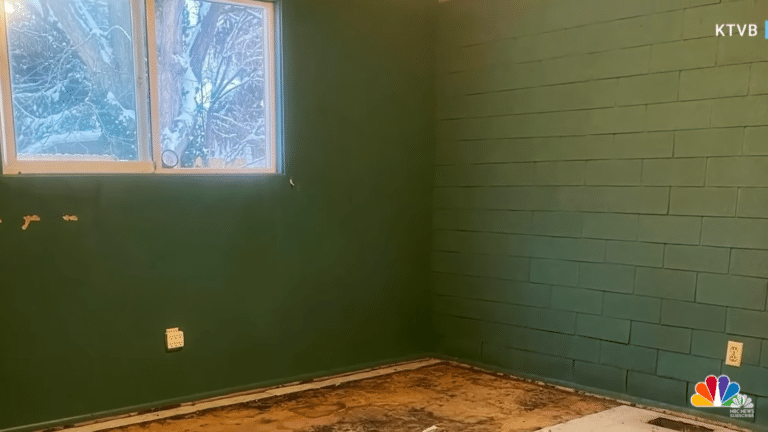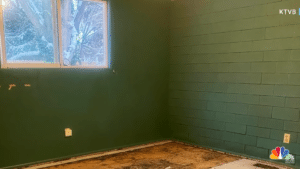 Brodt discussed the peculiar findings on Tuesday. She estimates the card count at around 1,600. "We're not really baseball fans," Brodt admitted, "so I didn't really know what I was looking at, but lots of friends said, 'Oh, I know that guy.'"
She also contacted the son of the previous owner, who lives in Boise. Chris Nelson quickly remembered decorating the room of that house, which was built in 1969, back in the '80s. His mother, artistic by nature, gave him some liberties with decorating his quarters over the years. "In the late 80s I was absolutely obsessed with baseball," Nelson added. "We just decided we were going to wallpaper one of the walls with the excess baseball cards." Weeks later, he and his mother had the most unique wallpaper in town.
Will collectors crawl up the walls for these particular vintage baseball cards?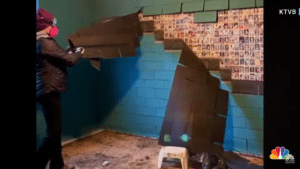 "We got some pretty strong adhesive and each of us got a stack of cards and a brush, and we would just paint the glue on the back and tack them up on the wall," Nelson shared of the process. "It was a nice little family activity." The mother-son duo did such a good job, in fact, that the cards proved impossible to easily or safely remove. Brodt revealed that her son, Luke, tried removing some of the rectangular vintage treasures, but the baseball cards were glued so thoroughly the pictures tore from their backing. The only way to get them off, it has been concluded, would be to carve the drywall off and peel it away bit by bit. The cards include baseball legends Whitey Herzog, George Brett, and Mike Schmidt.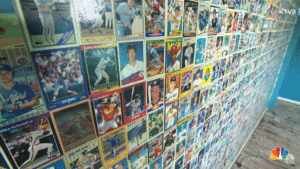 Nelson ran into a similar problem as the Brodt family; hence the roof shingles – plus some paint – as a creative compromise. The wall still stands in all its athletic glory, but Brodt says "I would love for somebody to come in and take it if they think it's useful. We don't have any interest in keeping it because it doesn't really go with mid-century modern decor and we're not really baseball fans."