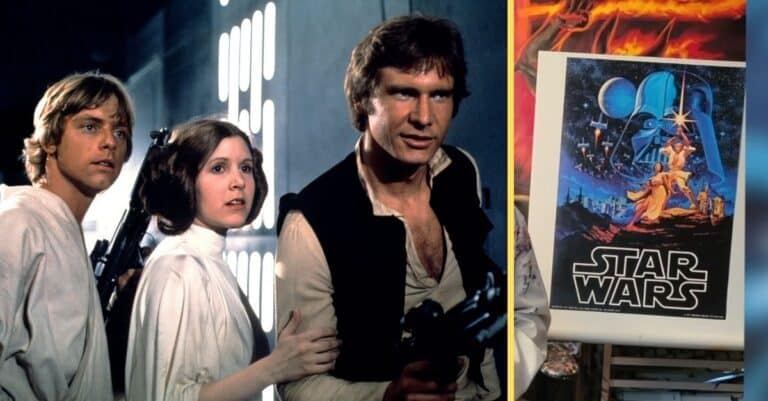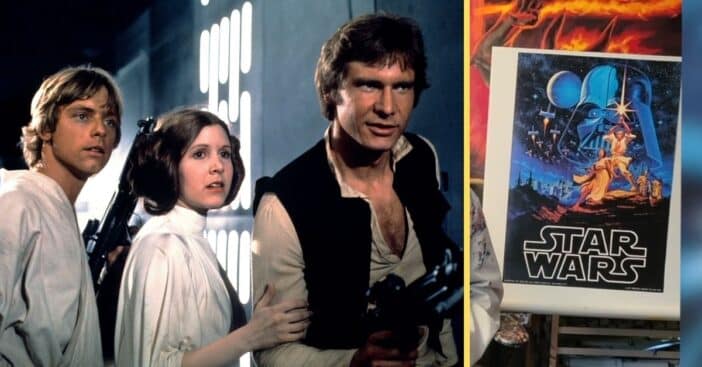 People all over the world are finding countless ways to help the people of Ukraine, who have been entangled in an ongoing war since Russia invaded in late February. Recently, an especially rare poster ushering in the 1977 release of Star Wars went up for auction and proceeds went to helping Ukraine.
What makes the poster special? It was issued for the U.K. release of the enduring sci-fi series and only so many were printed. Then, a new image replaced this layout, which was already rarely used compared to other posters typically used to promote the film. Learn how well it performed at auction and what those profits will do for those in need.
A rare 'Star Wars' poster returns to help Ukraine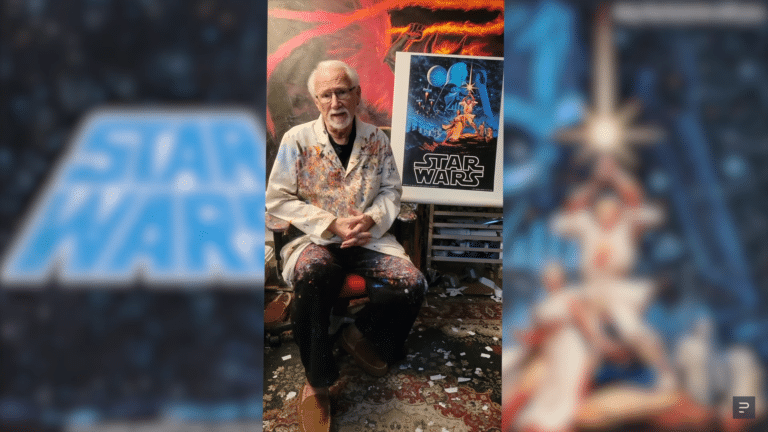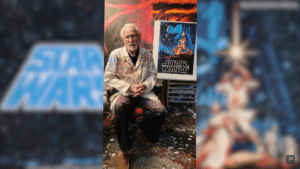 One of the first posters to promote the U.K. release of Star Wars didn't stay in circulation for long. The Brothers Hildebrandt created the first poster, which was quickly replaced by a new graphic designed by Tom Chantrell. Dusty Old Thing names this Hildebrandt poster as one of the rarest posters for Star Wars out there and that collectible appeal was perfect for drawing revenue to help the people of Ukraine.
The 40″ x 30″ poster was auctioned off at the Prop Store auction house. It was originally estimated to generate $9,200 at auction. Ultimately, it sold for $17,144. That puts it up there among the top six most expensive pieces of Star Wars memorabilia out there, above a Jawa figure with a vinyl cape that's priced at $16,500. Now, where will this money go?
Helping

Disasters Emergency Committee's Ukraine Humanitarian Appeal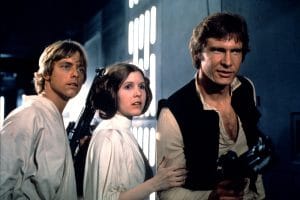 Disasters Emergency Committee is comprised of over a dozen of membership charities; they pool resources to coordinate disaster relief to address emergencies outside the U.K. Since its foundation in 1963, it has launched 74 appeals around the world and has raised roughly $2 billion.
Proceeds from this Star Wars poster sale are to go to Disasters Emergency Committee's Ukraine Humanitarian Appeal. DEC is providing food and clothing, among other necessities, for people still living in Ukraine and were displaced by Russia's invasion. Reports of the civilian death tolls vary but all put the number in the thousands. The mayor of Mariupol says that city alone has lost 21,000 citizens by time of writing. Additionally, an estimated seven million people were reportedly displaced. from the conflict.