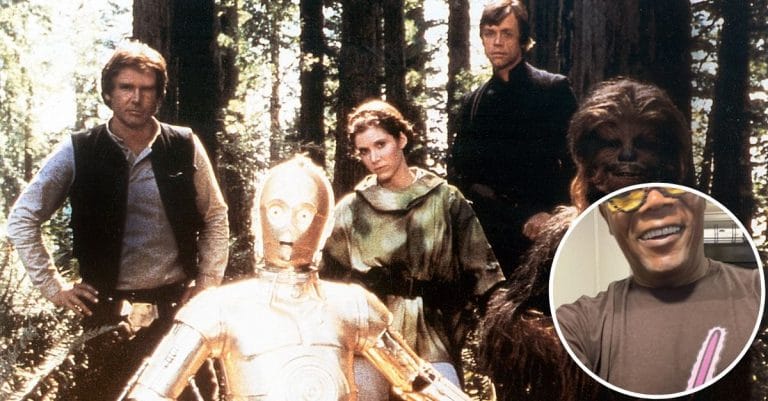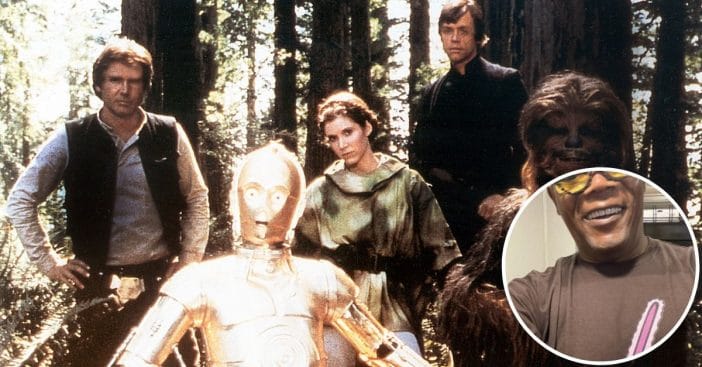 Yesterday was May 4th, which Star Wars fans have deemed "May the 4th Be With You" or "Star Wars Day." Some of the Star Wars films' biggest stars made sure to celebrate! Mark Hamill, Natalie Portman, Pedro Pascal, Billie Lourd, and Samuel L. Jackson all shared tributes on social media.
Mark (who played Luke Skywalker) shared a throwback movie poster and wrote, "I'm beginning to accept the fact that I'll probably never do another movie that gets its own day."
'Star Wars' stars celebrate 'Star Wars' Day
View this post on Instagram
Samuel posted a selfie wearing a Star Wars T-shirt in honor of his character Mace Windu and simply said, "MAY THE 4th BE WITH YOU‼️‼️👊🏾"
RELATED: Carrie Fisher's Grandson Celebrates May The Fourth With Mom Billie Lourd
View this post on Instagram
Natalie shared a throwback photo of herself and Ahmed Best (voice of Jar Jar Binks). She wrote, "Throwback to the Blue Mountains with my forever friend @bestahmed — while shooting episode 2 in Sydney, 20 years ago! #maythefourthbewithyou" He commented, "Love you my sister.❤️❤️❤️❤️"
View this post on Instagram
The Star Wars films and spin-off series are all available on Disney+. Disney recently dropped a new Star Wars series called The Bad Batch which followers experimental clones after the Clone Wars.
Did you celebrate unofficial Star Wars Day?