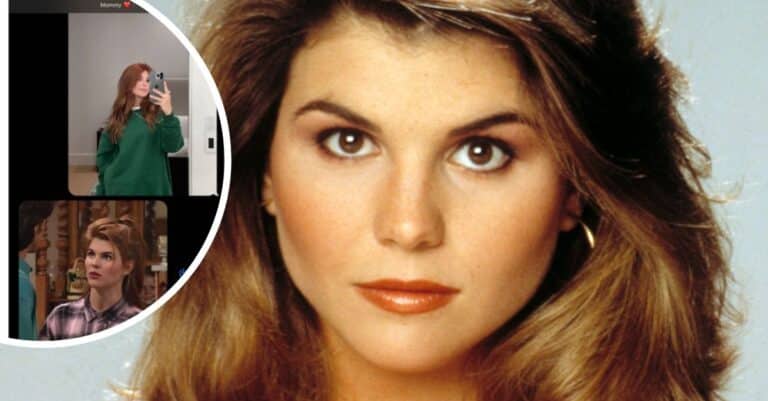 Lori Loughlin's daughter recently changed up her look with inspiration from her mom's Full House character. Olivia Jade Giannulli posted a new YouTube video with new red hair. She shared that her mom's character Aunt Becky was the "inspo" behind her new look.
She joked that her mom shouldn't be mad because she dyed her hair the same first. She said in the video, "I did not tell anybody in my family except my sister that I was doing this. I don't know if anybody watches my stuff. But mom, please don't get mad at me. Technically you did it first."
Lori Loughlin's daughter looks just like her 'Full House' character
View this post on Instagram
The 22-year-old also shared her hair transformation on Instagram and snapped a photo of her mom's reaction. She sent a photo of herself alongside a photo of Lori as Aunt Becky and the similarities are crazy! They look so similar in the photos, Olivia said, "Well that's a bit creepy now isn't it haha!"
Recently, Olivia had Natasha Bure on her podcast and they chatted about their famous moms. Natasha's mom is Full House star Candace Cameron Bure. The two bonded when they were young and hung out on the set of the '90s show. Now, they are still good friends.
View this post on Instagram
What do you think about Olivia's hair transformation? Does she look just like Aunt Becky? Watch her YouTube video below to see the full hair transformation: