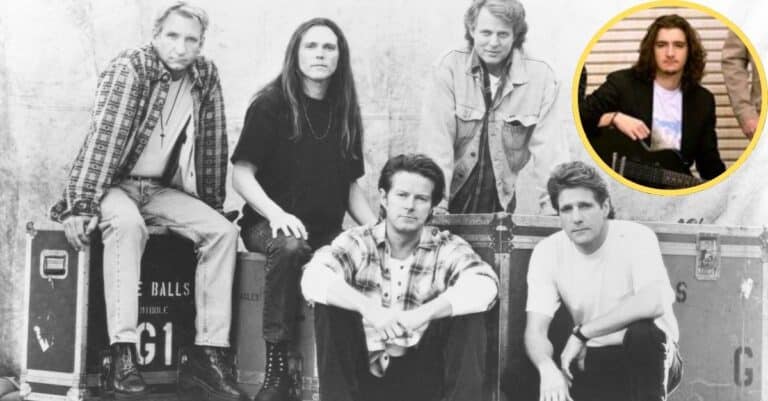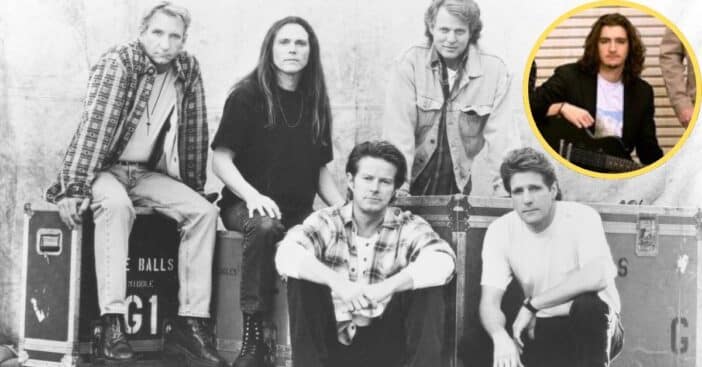 Deacon Frey continued his father's legacy and is now ready to focus on building his own. Following the death of Eagles founding member Glenn Frey, his son Deacon filled in the hole he left behind. But on Wednesday, the band announced Deacon is leaving the band, which was inducted into the Rock and Roll Hall of Fame in 1998.
In addition to Frey, the Eagles were formed by Don Henley, Bernie Leadon, and Randy Meisner. It is now comprised of Henley, Joe Walsh, Timothy B. Schmit, and Vince Gill. It formed in the early '70s and has been active on and off in the years since.
The Eagles announce the departure of Deacon Frey
On Wednesday, the Facebook page for Eagles shared a post announcing Deacon's departure from the band. "Deacon Frey has devoted the past 4½ years to carrying on his father's legacy and, after some weeks of reflection, he now feels that it is time for him to forge his own path," the post reads. "We understand, completely, and we support him in whatever he wishes to pursue in the years ahead."
The post further outlines how, after Frey's death, Deacon, then 24, "did an extraordinary thing by stepping from relative anonymity into the very public world of his father's long illustrious career." The band expressed gratitude for all his work and assured the "Eagles Family will always be here to surround him with love, support and goodwill, and he is always welcome to join us onstage at any future concerts, if he so desires. We hope our fans will join us in wishing Deacon the very best as he moves into the next phase of his career."
Deacon Frey flew high among Eagles
Glenn Frey died in 2016 at the age of 67; the cause of death was attributed to "complications from rheumatoid arthritis, acute ulcerative colitis and pneumonia," according to a statement by Henley and Walsh. Frey had provided vocals and guitar for the band and pursued solo work of his own. Between this independent work and music composed with the Eagles, Frey accumulated had 24 singles make the Top 40 list on the Billboard Hot 100.
Deacon was born in 1993 to Frey's second wife, dancer and choreographer Cindy Millican. He has a sister Taylor and another brother Otis. Earlier this year, the band had gone on a tour Deacon had been absent from; the Eagles reportedly made a Facebook post that has since been deleted specifying Deacon was contending with an illness and would rejoin them when he felt better.