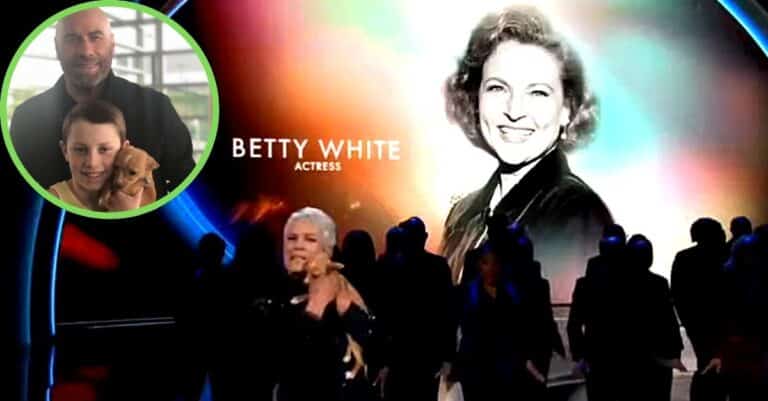 The 2022 Oscars were eventful and impactful in numerous ways. From physical conflict to heartfelt tributes – and tributes that seemed to be missing – emotions ran high at Los Angeles's Dolby Theatre. The event also led to two souls finding each other and becoming a family, after John Travolta's son, 11-year-old Ben, adopted Mac N Cheese, the puppy that starred in a tribute to Betty White.
The Oscars' In Memoriam segment pays tribute to beloved stars who had passed. White died on December 31, 2021, weeks before her highly-anticipated 100th birthday. Actress Jamie Lee Curtis spoke of White during the ceremony on Sunday, March 27, specifically her work for animal welfare. The puppy Mac N Cheese helped – and now he has a home.
Actress Jamie Lee Curtis and Mac N Cheese the puppy pay tribute to Betty White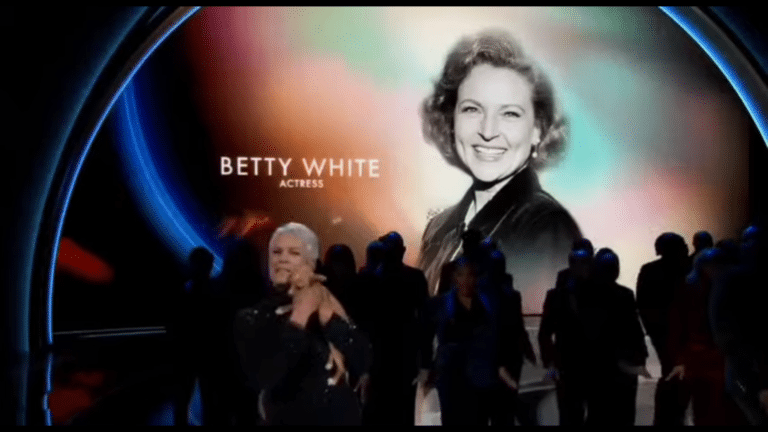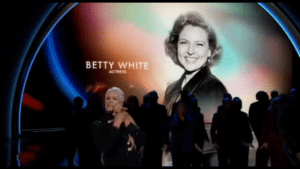 On Sunday, Curtis was tasked with honoring all White stood for across a decades-long career that left numerous generations charmed. She touched on that but also on White's persistent care for those without a voice. "She was not only a Golden Girl, she was a legend," Curtis said. "She brightened every room she walked in and brought a smile to all who watched her on the screen day in and day out, for almost a century. She was a woman who cared so much for not just her two-legged friends but for animals just like this one." In her arms was Mac N Cheese, a rescue.
"So, the greatest gift you could give Betty White is to open your heart and your home and adopt a rescue dog just like Mac N Cheese from Paw Works," she went on, referring to a nonprofit animal rescue based in Camarillo, California. "Thank you, Betty, thank you for being a friend to us all."
Apparently, John Travolta's family was listening, because Mac N Cheese has found his forever home with Ben.
Ben Travolta has adopted Mac N Cheese the puppy
View this post on Instagram
On Monday, Travolta announced on Instagram, "Ben adopted this dog from last nights Oscar tribute to Betty White." The caption continues, "Thank you @curtisleejamie & @pawworks. The accompanying photo shows Travolta standing behind Ben as Ben holds their new puppy, already leaning against his new friend.
View this post on Instagram
Curtis shared the photo on her own Instagram and called it "A MAGICAL ending to the story from last night." She shared of that night, "I had already left the Dolby theater last night after honoring Betty White and was on my way home when someone texted me a photo of John holding little mac & cheese in the green room before his presentation of the best actor Oscar. I thought it was so beautiful to see him with her and then today I found out that he and his son, Ben have adopted beautiful little mac & cheese and are taking her home today." As for Paw Works, they wrote on their Instagram, "On a night of winners and losers, we think Mac N Cheese is the biggest winner of all!"
Congratulations to the Travolta family, and especially Mac N Cheese!